7 Reasons Videos Are Essential Marketing Supplements
7 Reasons Videos Are Essential Marketing Supplements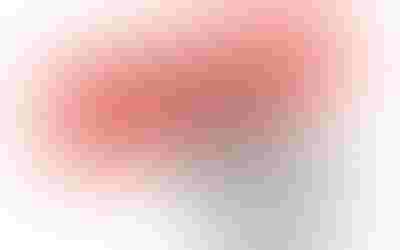 Picture this. You have a new plant extract that you want to tell your customers about. You create a three-minute video about your findings and send it to your client, a busy marketing executive who travels extensively. She flips open her mobile device and watches your video in the cab to the airport. Then she sends you a quick email to set up an appointment to find out more.
Yes, you could write a write a detailed report and hope she reads it, or try to catch her on the phone, but you would likely have less success getting her attention. Video gets through because it cuts through the clutter of information overload. Good video entertains while it educates.
Video is where the web is headed, and the numbers say it all.
Already, more than half of all web traffic after 5 p.m. is video traffic, and with 60 hours of video being uploaded to YouTube every minute, this is not likely to slow down.
YouTube is currently the second largest search site on the web, and Cisco predicts by 2015, 90 percent of all internet traffic will be video. Google owns YouTube, so optimized video ranks high on the search engines, and pulls people to your website more quickly.
What does this mean for you as an ingredient supplier or supplement manufacturer?
Simply this: video gives you an amazing opportunity to educate, entertain and persuade your customers.
Here are seven reasons why video is an essential supplement to your marketing program:
We are a society raised on television, and we are visual beings. Video naturally captivates us with sounds, color, images and action, so we keep watching.

Video is still relatively new, so creating memorable videos will put you light-years ahead of your competitors. Video entertains so people keep watching, allowing you to get your message through.

Video is ideal for teaching, explaining and instructing. Video can illustrate your processes, demonstrating your safety and purity. A how to" video is the perfect way to show how to use your products.

Video is excellent for traceability. Your customers care where their ingredients come from and how you process them. Tracing the source of your raw ingredients or revealing your manufacturing processes instills confidence. People are always fascinated by a behind the scenes" look at how your products get from the farm, field or forest to the lab, and into your bottles or vials.

Video tells your story in a memorable way. This can be especially powerful for natural products companies, which are often started by someone with a passion for creating a better herbal supplement or natural beauty product. People want to know who started the company, and love to identify with a real person. Larger companies can connect by showing your team, from scientists to product creators. People like to buy from people they connect to, and video allows you to put a personal face to your corporation.

Video brands your company, so viewers remember your organization. A simple but engaging video can introduce your main services or products in a way that sticks in peoples minds. You can use video to invite people to trades shows or events where you are speaking, and to thank them afterward.

Video helps you rank high on the search engines. Creating and optimizing video around your key ingredients or processes can help internet searchers find your company. Whats more, after watching your video, viewers will feel like they already know you and your organization, making the selling process much easier.
Video is the ideal medium to educate and engage natural health customers. Start using video today and youll see an upsurge in leads and sales.
Lynda Goldman helps nutrition and natural product companies generate fresh customers daily. She works with customers around the globe to create syndicated web content, SEO copywriting and social media marketing. Get her free report, 5 Step System to Generate Fresh Customers Daily," at lyndagoldmancopywriting.com.
Subscribe and receive the latest insights on the healthy food and beverage industry.
Join 47,000+ members. Yes, it's completely free.
You May Also Like
---