Why Clean Label Transparency is Not a Fad
Why Clean Label Transparency is Not a Fad
Clean label transparency does not begin or end with a label print, but is defined by the organization making a claim.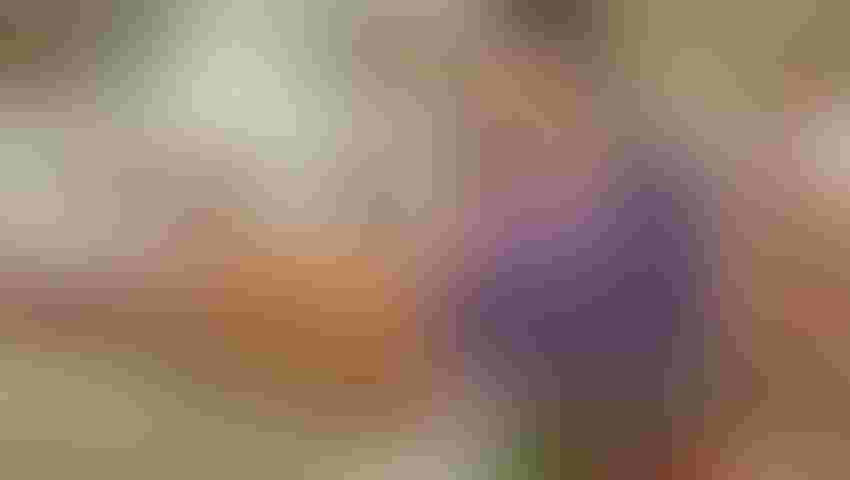 Transparency is a core issue to be recognized as the marketplace continues to raise demands and expectations. In some industries and situations, the government drives the growing expectation of transparency based upon the demands of constituents. In most industries, including the dietary supplement industry, the consumer elevates the expectation of transparency. While transparency is increasing in expectation, we struggle to define transparency and what it should encompass—and also avoid. The reality is the definition is a dynamic one, continuously changing. Ultimately, transparency is defined by leadership or lack thereof. Howard Schultz, a premier businessman of Starbucks and Seattle SuperSonics fame, is quoted: "I think the currency of leadership is transparency. You've got to be truthful. I don't think you should be vulnerable every day, but there are moments where you've got to share your soul and conscience with people and show them who you are, and not be afraid of it." In other words, transparency is an act of confidence and bravery.


Clean label is a logical endpoint of consumers increasing demand for transparency. Clean label transparency does not begin or end with a label print, but is defined by the organization making a claim. The May 2017 edition of Quick Service Restaurants magazine declared 2017 as "The Year of Clean Label." It is argued "clean" is the new "natural." Natural has come under fire for its lack of definition to the consumer. To avoid the semantic debate, the food industry wordsmiths have shifted the focus to clean label, which also remains somewhat undefined but is not as controversial as natural. Companies such as Whole Foods Market and Panera have created their own clean label guidelines to define the filter applied to the products offered proactively. Expect other leaders to follow.


Clean label transparency is defined by some as simple, such as the clear declaration of ingredients on a product label. Panera has created a "No No List" and describes clean as "food that does not contain artificial preservatives, sweeteners and flavors along with colors from artificial sources." The No No List contains approximately 82 ingredients and specifically calls out synthetic astaxanthin and vanillin as prohibited. Whole Foods is clear in identifying the confusion surrounding natural. Whole Foods' website states, "There are many definitions for 'natural food products' and many opinions on what food additives to avoid." The website provides a list of 77 unacceptable ingredients that will not be found in food offered at its stores. Expect clean label to be a battleground over the next several years, not only because of consumer expectations, but equally a function of a company being defined not only by what it does, but by how it does it.


The clean label movement is moving past the listing of ingredients to define "clean." Fewer ingredients and no artificial ingredients are no longer the simple definitions in many consumers' minds as a clean label. Kira Karapetian of Label Insight recently told gocleanlabel.com: "'Clean label,' like 'natural,' is not a defined or regulated term. In fact, the scale is varied and broad, based on a wide spectrum of data and analysis. It includes considerations of artificial vs. natural, organic vs. GMO, sustainability, fair trade, humane treatment of animals, and even heart healthy. The way people think about food is changing. They care more about what's in the products they purchase and how they were made than ever before. 'Clean label' is a response to this demand for transparency."


The Evolving 'Clean Label Culture'

The culture of clean label transparency construction can be simplified into seven elements:


1.      Motivation—If the motivation is simply profit generation, the project and message will fail. Lack of sincerity or integrity for the initiative will be quickly unveiled.
2.      Disclosure—Shared information cannot be vetted to include only positive information. Negative information that you know is being requested should be provided and explained.
3.      Internal and external participation—Employees, vendors, customers and consumers can all contribute to defining the expected level of transparency.
4.      Relevance—Based upon feedback from all stakeholders, determine the relevance of the information to be provided.
5.      Clarity—Make the conversation, whether on label or website, easy to obtain and understand.
6.      Credibility—Providing only positive information to support a transparency initiative diminishes credibility.
7.      Accuracy—All information shared through the transparency dialogue should be expected to be viewed with increased scrutiny.
Your Clean Label Response


There are two ways to respond to this growing demand for clean label transparency: proactively or reactively. In simpler terms, an individual, organization or brand can lead or follow, but the reality seems to be this genie is out of the bottle. Most often, when doing consumer research, one cannot expect consumers to create next generation products. At best, they give indications of priorities and interests and then it's all in the analysis to determine where the real future lies. Consumers have clearly spoken about the values they make buying decisions on, and their dissatisfaction around many opaque practices and disclosures.
This movement, if you will, is only going to pick up speed, and the bold companies that recognize this will endure and thrive. Given the increased opportunity for information gathering, the expectation of transparency is not likely to diminish. In fact, it can be presumed the opposite is true, and the expectation of transparency is likely to grow exponentially rather than gradually. The lessons we are all learning in our daily lives, both as consumers and providers, reinforce the evolving transparency requirements we inherently know cannot be ignored. The cost to ask for information is zero, but the cost of ignoring the request can become immeasurable. Now is the time to proactively further the dialogue of transparency within your organization as it will only be a short matter of time before the dialogue is at your doorstep.


Learn more about the value of transparency in the supplement industry from Scott Stein during the Clean Label Supplements: Understanding the Next Level of Transparency for Dietary Supplements Panel Discussion on Thursday, Sept. 28 at 2 pm at SupplySide West in Las Vegas. This panel is underwritten by Verified Inside.
Scott Steinford, founder and CEO of Trust Transparency Consulting (trusttransparency.com), is a certified merger and acquisition (M&A) expert with proven executive-level success. From starting companies to facilitating their acquisition, he has an extensive track record encompassing the pharmaceutical and nutrition industries. Steinford has held C-level roles in numerous organizations, has been an active supporter of the United Natural Products Alliance (UNPA) and is known for his role with the ingredient coenzyme Q10 (CoQ10). A New Hope ambassador, he provides Nutrition Business Journal (NBJ) reports and data for a comprehensive and targeted industry view. Steinford achieves results by looking at the ordinary extraordinarily.
Subscribe and receive the latest insights on the healthy food and beverage industry.
Join 47,000+ members. Yes, it's completely free.
You May Also Like
---