Top Trade Show Marketing Tips for Nutritional Brands
Top Trade Show Marketing Tips for Nutritional Brands
Trade shows are a lucrative, effective marketing tool for manufacturers of nutritional products, and can be the first step for B2B businesses to secure a deal.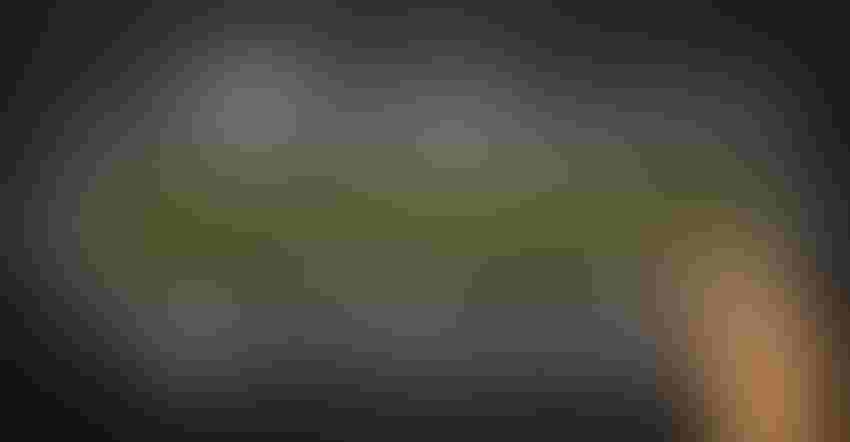 Trade shows can be an overwhelming experience for natural product brands and their marketing teams, with many organizational aspects and products required to make an attractive pitch.
For manufacturers in the research and development (R&D) phase, trade shows can secure further investment as well as update the marketplace about research findings, ingredients and products.
Nutritional brands should ensure their booth stands out for the right reasons: first impressions count, and for companies operating in the health and wellness space, a clean trade show stand is indicative of the brand itself. Manufacturers should focus on displaying seamless branding, with identifiable logos, and have the booth clearly reflect what the company is selling or the service it is providing. It's also important that the trade show space is welcoming and easily accessible for guests.
Engage the audience: With so many booths to choose from, it is easy for attendees to simply walk past. It's important for brands to engage with their audience, and if it works within the budget, the company can consider hosting an event or a giveaway to attract attendee attention. Provide customers with the opportunity to experience a new product ahead of general release, and ensure there are samples or further information available.
Trade show marketing collateral: It is vital that marketing collateral is easily accessible, and the information shared is relevant to the audience. Focus on producing precise and informative leaflets, brochures or flyers, containing key details and contact information. Ensure product information is available in a format that is simple to understand and easy for attendees to take away with them. For example, a branded memory stick is a lightweight method of sharing information with qualified prospects.
Promotional items: Free products and take away treats appeal to the masses! Order promotional items for attendees to take with them, such as pens, sticky notes, tumbler cups, reusable shopping bags and portable chargers with the brand's logo and information.
Lead generation: The key to growing a brand is growing an audience, and trade shows are a goldmine for collecting contact information. Focus on capturing emails and job titles of potential customers, and be sure to promptly follow up with them post-trade-show with contact details and most relevant information about products and/or services. If a contact has asked for specific information, the brand should provide this in a timely manner to maintain their attention and generate a potential lead.
Communication plan: Proactively plan trade show communication in advance of the show. Request a list of media contacts from trade show organizers, and undertake research into which industry press figures will be attending. It's important to investigate the topics that journalists have written about in the near term, and only send them relevant information. Additionally, create a "wish list" of journalists the brand would like to particularly target, and aim for a sit-down interview or a meeting at the booth.
Social and digital media: Ensure consistency across all social media platforms, and use them to inform the audience of trade show attendance. Consider embracing other forms of social media, particularly for the trade show, such as Snapchat with behind-the-scenes content and purchase an inexpensive branded Geofilter. Additionally, fully engage with hashtags, particularly those that are relevant to the trade show event and location. Interact with other exhibitors and the organizers, sharing their content and using the platforms to encourage attendees to visit your space.
Editor's Note: Check out the Healthy INSIDER Podcast: Restricted Supplement Ads on Social Media to learn more about supplement advertising policies of Snap, Facebook/Instagram and Twitter.
Content plan: Create additional content to be deployed alongside the normally scheduled communications. Devise "behind the scenes" trade show info, such as photos and videos for Instagram Stories, a Facebook Live and highlights of the exhibition. This all positively contributes to the brand 's story and demonstrates how social media can be proactively used to generate interest and nurture existing relationships.
Networking events: Members of a brand's team should fully experience the trade show and network with exhibitors and attendees. Divide and conquer; attend information sessions, seminars, keynote talks and networking events that are relevant to the industries, topics and products related to the brand. This is a great way to meet other stakeholders, explore new business leads and experience the latest in the brand's sector.
The art of following up: Whether it's a potential distributor, journalist or a colleague, it's vital that the follow up is undertaken quickly and succinctly. Wait no more than 48 hours before getting in touch, and add a personal note to each email or communication.
Trade shows are important, and for ingredient manufacturers, service providers and finished brands operating in the B2B space, these events can generate growth and marketplace dominance. By focusing on branding, product information and promotional items, companies can reach new audiences and tell the story of their work to a targeted, industry-specific audience. Utilizing the best of digital technology and content, closely focused on attendees and trade press, can boost success and present a picture of a brand that knows how to conquer a trade show. Now is the time to start the marketing calendar, delegate marketing activities and establish deadlines for each step of the way to roadmap success at the next major trade show.
Put these tips into action at Natural Products Expo West in Anaheim, CA, March 7-11, 2018.
Lindsey Carnett ([email protected]) is CEO and president of Marketing Maven (marketingmavenpr.com), an integrated marketing and PR firm ranked number 15 in the United States in the beauty category by third-party ranking company O'Dwyer's PR. She is a FOLIO Magazine 2015 Top Women in Media Rising Star and is noted for helping consumer brands with unique, clinically tested and substantiated formulations launched in the U.S. market.
Subscribe and receive the latest insights on the healthy food and beverage industry.
Join 47,000+ members. Yes, it's completely free.
You May Also Like
---