Role of Effective Clean Label Claims in Achieving Business Goals
Role of Effective Clean Label Claims in Achieving Business Goals
Mounting concerns about additives, such as artificial flavors, colors, sweeteners and preservatives, have prompted costumers to closely inspect labels and ingredient lists.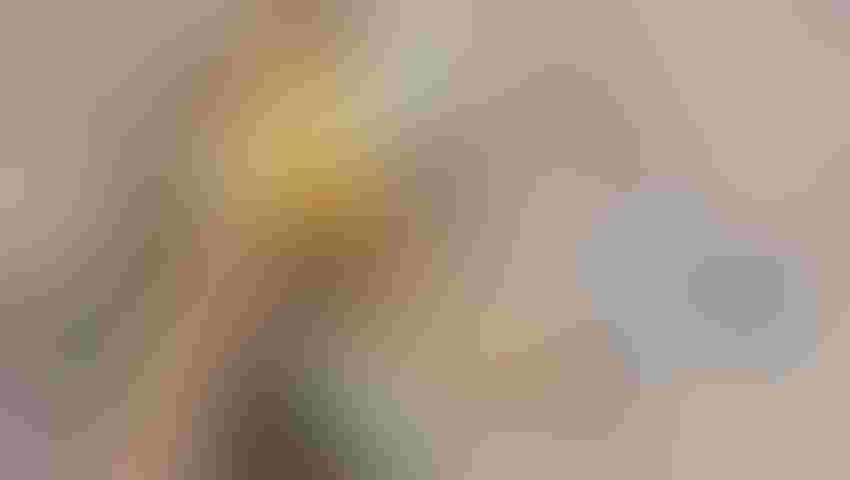 In the last several years, consumers' awareness about health and wellness has led to radical changes in the marketplace, especially in the food and beverage industry, fueled by the desire for products that are formulated with clean label ingredients, or in simple terms, "free from" certain ingredients. This awareness has compelled a lot of industry players to be transparent as to the source of the ingredients, additives and methods used during manufacturing.
This quest by consumers to know what's in the food they consume as well as what's not has impacted the nutritional industry, as well. As a result, the dietary supplement industry is also undergoing a paradigm shift to source ingredients with clean and clear labelling.
Nowadays, the majority of users are showing more interest in knowing, as well as understanding, the label claims of products in addition to their intended health claims. They are looking out for ingredients that they are familiar with. And they often expect these ingredients to be mostly natural, free from genetically modified organisms (GMO), gluten and allergens, possibly organic and, of course, part of a supply chain that has sustainability. Mounting concerns about additives, such as artificial flavors, colors, sweeteners and preservatives, have also prompted costumers to closely inspect labels and ingredient lists.
The nutritional supplement industry has been able to supply ingredients featuring clean label claims, backed by more reliable and scientifically validated data to support their functional use. However, manufacturers are required to adapt more specific and tailor-made clean label strategies to meet new regulatory requirements as well as to create greater levels of acceptance by the end users.
In the process, manufacturers need to adapt following strategies so that they can be able to provide the best possible results for each of their products, which hold the keys to the future growth of the supplement industry.
Understand the specific claims that drive consumer demand, which in turn can make the customers' job easier by answering their questions right away
Adapt to ever-changing regulatory requirements, which may help and support a company's efforts to stay relevant in the supplement market with proper business goals
Adopt suitable dosage forms for the products that are in line with company's clean label objectives
Current market data suggests that the clean label trend is gaining momentum in the global nutritional supplements industry. Although the launch of new products with clean labels is on the rise, statistics indicate customers' preference for "free from" claims varies regionally.
A Mintel survey showed that around 54 percent of all new food supplements launched between 2013–2015 globally carried a natural claim of some description. In Europe, claims like gluten-free, vegan and organic are now among the most popular platforms, whereas GMO-free is currently much more prominent in the United States, where GMO use is more wide-spread. Another survey of U.S. food supplement users suggested that for 71 percent of respondents knowing the source of ingredients in food supplements was "somewhat important" or "very important," while for 66 percent of participants knowing whether the ingredients are of natural source or not was critical. According to a 2014 Innova survey, products containing 'free from' claims are growing at an average annual rate of 7.5 percent. Hence, it is crucial for manufacturers to understand how preferences vary from country to country, so that they can create products that suit customers' requirements.
Today, botanical ingredients with clean labels are more often finding a place in a number of functional foods and beverages, including ready-to-drink beverages, cookies, nutritional and protein bars, powdered drink mixes, juices, chips, cereals, soups, frozen foods and much more. Curcumin, probiotics and botanicals are a few ingredients that have made an excellent value addition to functional foods and beverages that will not only add to a brand's bottom line, but also fulfil the demands of today's consumers.
Trustworthy and forward-thinking industry players should come forward to meet the current and future demands of their target consumers by being creative and sourcing clean, clear and transparent botanical ingredients to support clean label needs. As the industry continues to be plagued by charlatans who are engaged in tainting natural products with adulterated and/or synthetic ingredients making "pseuo-natural claims," if their synthetic origin is revealed at all, the clear and clean label approach will not only help rebuild and maintain consumer trust but also support achieving the best business objectives.
Shaheen Majeed, president of Sabinsa Worldwide, has been involved in nearly everything the Sami Labs/Sabinsa Group of Companies does. He oversees Sabinsa's contract farming program to ensure best agricultural practices and fair pay for farmers, is deeply involved in the cGMP and regulatory compliance at their factories and offices throughout the world, and oversees GRAS status applications. He holds board positions with Sabinsa, Sami Labs and Sami Direct, the Group's multi-level marketing company in India. He oversees an extensive marketing program, Latin America Business Development, and guides many clinical studies through the publishing process. He has managed contract manufacturing, cosmetic marketing and launched VetVitals, the pet supplements ingredient line. Shaheen's first job was in the Sabinsa warehouse when he was just 17 years old, and over the past 23 years he has held a variety of positions representing the company's substantial portfolio of proprietary nutritional and cosmeceutical ingredients.
Subscribe and receive the latest insights on the healthy food and beverage industry.
Join 47,000+ members. Yes, it's completely free.
You May Also Like
---