Oportunidad Hispana
Oportunidad Hispana
To better reach and engage the U.S. Hispanic market, it's imperative to incorporate bilingual advertising, labeling and other Spanish and English language marketing and educational collateral to a brand and product in its multichannel distribution strategy.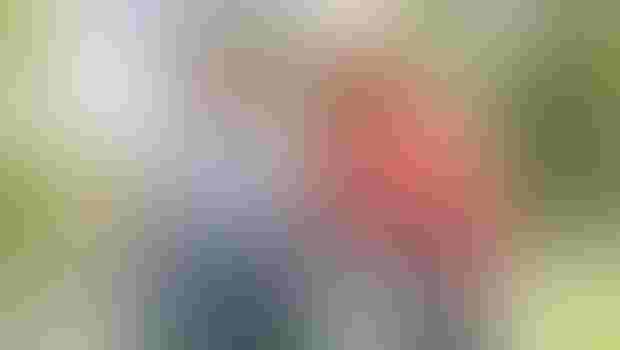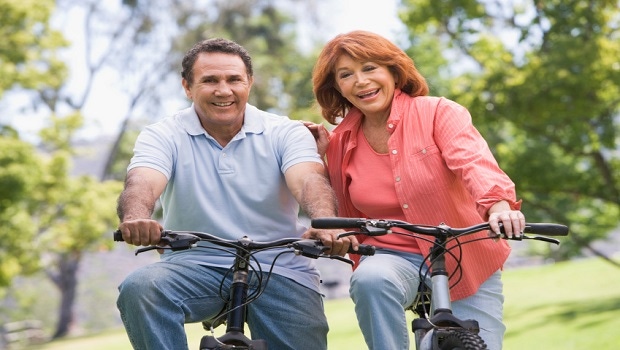 U.S. Hispanics are quickly becoming the stimulus behind a global market. Slowly serving as a lucrative backbone for the economy, the U.S. Hispanic market is growing at a rapid pace with their presence in the United States serving as an example of their international growth. Their buying patterns indicate their brand and product loyalty, which means marketers have the opportunity to earn their trust, gain brand ambassadors and build sales.
In fact, they add more to the marketplace than U.S. consumers give them credit for. Research shows the U.S. Hispanic market is just as loyal to natural health products as they are to big brands, but it is only recently that supplement brands are starting to market to this lucrative and loyal audience.
More than 65 percent of Hispanics believe in herbal supplements. According to Mintel, Hispanics are younger than the general U.S. population with a median age of 27.6 vs. 37.3 years. They are prime targets for lifestyle supplements: a positive mental state/mood and getting enough sleep are their top health issues. Hispanics are most likely to buy nutritional products for their children compared with other demographics. The Gallup Study of Hispanic nutrition and supplement use found 53 percent of Hispanics are making an effort to eat healthier and take supplements to improve physical performance/endurance; 50 percent aim to boost energy. One in five Hispanic men (18 percent) aged 18 to 24 and 12 percent aged 25 to 49 take a sports supplement.
The Hispanic market is the biggest opportunity for the nutrition industry, according to John Corella, a Hispanic marketing executive. Corella said, "Despite the nutrition industriy's community-centric focus, it is working in a silo and excluding one of the fastest growing communities—Hispanics. The U.S. Hispanic population is projected to be larger than the population of Mexico by 2020. How can you ignore them and expect to grow?"
Even though the median household income of a Hispanic family is 25-percent less than the U.S. median household, Hispanic households spend a higher proportion of income on food, and they are more likely to cook from scratch. In 2012, the Hispanic natural and organic food category grew substantially and is forecasted to experience further strong growth during the next five years. Nutrition Business Journal estimates by 2018 Hispanics will account for one-fifth of natural and organic food sales. This trajectory is expected to extend to the Hispanic community's use of supplements and herbs and botanicals.  
As it grows in sheer size, the Hispanic population of 52 million and growing is representative of the next generation of an unusually diverse and fast-emerging nutraceutical opportunity. Hispanics are about twice as likely as the general population to spend whatever it takes to look younger and are willing to pay the cost when it comes to their health. They're most often first to try a new health food, nutritional product or diet, according to a Packaged Facts/Experian 2013 Consumer Health Survey.
Sloan Trends' TrendSense predictive model found Hispanics and health have represented a large and growing mass market—on par with vitamin D or omega 3s—throughout the past decade. Hispanic nutrition crossed the "medical threshold" in 2002, indicating the beginning of a long-term sustainable trend. The rise of Hispanic health issues in the medical and research communities is likely the result of increasing awareness of the unique predisposition the Hispanic population has for some chronic diseases.
Capturing this Demographic
To capture this demographic, it's important to spend time getting to know the market. Understand the importance of translation versus transcreation. The former conveys the exact meaning and is ideal for legal documents and ingredients, while the latter is the creation of customized source material for the target audience. By appropriately reaching this market, a supplement brand is growing a base of brand ambassadors. Once a family member swears by a brand, the rest of the family will buy it without question.
Understanding the cultural uses of supplements and other nutraceutical products aids in developing the marketing to best engage U.S. Hispanics. InterHealth Nutraceuticals places an importance on making the cultural connection to health and herbs. "The Hispanic community is already largely inclined to be receptive of using herbal supplements because of their cultural traditions," said the company, alluding to indigenous use of medicinal herbs, in a blog post from August 2013. "Family is central to their values, and homemade food plays a central role in their heritage. Fresh ingredients are essential to health and wellness, so supplements made with natural dietary ingredients will be the most favorable to Hispanics. As a result, herbals account for 31 percent of supplements purchased by the Hispanic community. The nutraceutical products with the greatest potential for growth in the Hispanic market are ones that address issues with weight management, seasonal histamine response and blood pressure imbalances." 
Additionally, to reach Hispanics, Sheldon Baker, senior partner, Baker Dillon Group, suggested bilingual packaging, collateral and a website, as well as a Spanish-speaking staff are mandatory for targeting the Hispanic community.  
Experian Marketing Services data showed greater daily social media use by Hispanics (69 percent) than non-Hispanics (62 percent), and Hispanic media users are 6 percent more likely to than non-Hispanics to follow companies and brands on social media. The most used social site by Hispanics is Facebook (23 million U.S. Hispanic users, according to Facebook), which has responded to this popularity by launching an aggressive program to help companies and brands reach this consumer base.
The U.S. Hispanic market is one of the fastest-growing and most promising consumer markets available. And as with anything that's developing rapidly, a slew of misinformation surrounds the U.S. Hispanic market. Although their supplement usage is below average, their impact on the nutraceutical industry is gradually rising.
Lindsey Carnett ([email protected]), president and CEO of Marketing Maven Public Relations (MarketingMavenPR.com), has been featured in the Forbes Most Powerful Woman Business Leader issue.
Subscribe and receive the latest insights on the healthy food and beverage industry.
Join 47,000+ members. Yes, it's completely free.
You May Also Like
---