Marketing Ingredients to the Boomer Demographic
Marketing Ingredients to the Boomer Demographic
Baby Boomers are a lucrative demographic for marketers in the supplement industry, and to be successful, the clear health and well-being benefits of products should be front and center of a marketing campaign.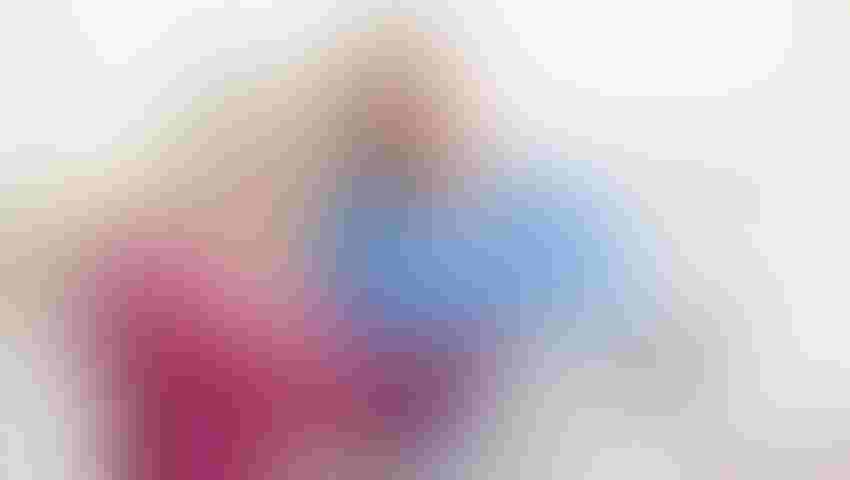 Baby Boomers are one of the most influential demographics, and with 75 million of them residing in the United States, marketers of health products are looking to them as one of the most influential and target customers.
Dietary supplements are a lucrative market, reaching a value of US$132.8 billion in 2016, with an expected growth to $220.3 billion by 2022. The Boomer generation is creating a shift in the age composition of the United States, with the Population Reference Bureau anticipating 20 percent of the American population will be aged 65 years and older by 2029. This generation is not the typical retiree with higher levels of wealth and a market-friendly outlook. Boomers lead a pleasure-driven lifestyle with choices influenced by their physical fitness and capability. This makes the Boomer demographic a key target for brands in the pharmaceutical and nutraceutical space.
Boomers look to nutraceuticals to tackle the risk of vitamin D and calcium deficiency that complicates with age. Brands such as Watson aim to tackle this problem by offering custom nutrient premixes for specific food products, with other brands such as VitaFusion offering calcium and bone support in a gummy form.
VitaFusion understood Facebook is an engaging platform to promote its products to Boomers, with females over the age of 55 years one of the largest growing demographics to use the social network. The reason behind this growth? Female Boomers are keen to keep in touch with their children and grandchildren using something other than the phone, and Facebook can help them feel like they are a present part of the daily lives of their family members. For marketers, older consumer use of social media provides new opportunities to promote products. VitaFusion uses bright, short videos to update followers about its latest products, and the health and wellbeing benefits they bring. The company is still wise to the power of traditional marketing forms with brand advertising in traditional media forms such as newspapers that continue to be read by older members of society.
Research from the Natural Marketing Institute (NMI) and Boom Agers revealed the Boomer demographic is typically brand loyal, with 44 percent of individuals purchasing items from the same brand on a regular basis. For marketers trying to promote new products, this can cause a problem. Innovative marketing strategies with a focus on results, medical professional opinion and referrals from trusted sources can be a way of overcoming this consumer challenge. Marketers also shouldn't forget the effect of recommendations, and the impact this can have on influencing Boomers. Investing time and capital into traditional styles of marketing outreach such as reader panels and local product advocates can still be influential.
Boomers are still affected by the opinions and advice received by their doctors—particularly those who have good credentials and can educate them on an ingredient. Despite the trust placed in members of the medical profession, levels of skepticism among consumers do exist. One example in question is the FTC case against Pure Health and Genesis Today, two companies that marketed green coffee extract as an aid for weight loss. With appearances on the Dr. Oz show, the high-profile marketing approach helped to convince 200,000 individuals to purchase the ingredient. After researchers found there was falsification of key data, the company and its owner were fined and banned from using deceptive advertising. For marketers, this high-profile case demonstrated that medical data and studies used as part of marketing a new ingredient to a consumer should be watertight in its evidence and description.
There are ingredient-centric examples of the opportunities around the Boomer market. Consider how Boomers are looking for sustainable ways of improving and maintaining their health, making the consumption of protein a trend among this generation.
As nature's original protein drink, milk contains two forms of dietary protein—whey and casein. The two proteins are a strong team, working together to build and repair muscle tissue for a stronger, healthier body. Whey protein is fast-absorbing and rich in muscle-building amino acids. Casein protein is slower to digest, and contains glutamine, a non-essential amino acid that supports muscle recovery. For Boomers, this dual approach helps to keep aging muscles strong and healthy. Products such as the FitPro Go! are presented as providing muscles with the help they need to be strong, particularly before and after workouts or in between meals, with the use of a REAL® Seal used to demonstrate trust for high value dairy goods.
Similarly, the health of joints, hearts and brains are three areas that are heavily marketed to Boomers. The power of antioxidants and long-chain fatty acids as an all-purpose approach for keeping seniors healthy is forming part of the marketing approach by brands. Benefits of leafy greens and antioxidant-rich foods are found in supplements and nutraceutical products, with items such as Dreamwater shots marketed on the use of melatonin to help control brain activity and help boost mood.
Boomers are a lucrative demographic for marketers in the supplement industry, and to be successful, the clear health and wellbeing benefits of products should be front and center of a marketing campaign. Marketers should promote their products to align with the lifestyle choices and daily routines of Boomers, demonstrating how use of a product can provide results and aid future health problems.
To create brand recognition and trust, marketers should still include the expertise of medical professionals within marketing material, and use testimonials from current customers and word-of-mouth recommendations as part of promotional campaigns. Traditional methods of marketing shouldn't be abandoned altogether—to be truly successful, marketers should combine the tried and tested forms of promotion with modern methods of digital marketing and social media targeting.
Lindsey Carnett ([email protected]) is CEO and President of Marketing Maven, an Entrepreneur 360 company and integrated marketing firm ranked nationally in the healthcare category by third-party ranking company O'Dwyer's PR. She is a FOLIO Magazine 2015 Top Women in Media Honoree and is noted for helping to launch consumer brands with substantiated ingredients.
Subscribe and receive the latest insights on the healthy food and beverage industry.
Join 47,000+ members. Yes, it's completely free.
You May Also Like
---