Marketing healthy snacks
Marketing healthy snacks
North American consumers have made snacking an obsession worth more than US$124 billion, offering plenty of opportunity for brands to satisfy with healthy, tasty, convenient options.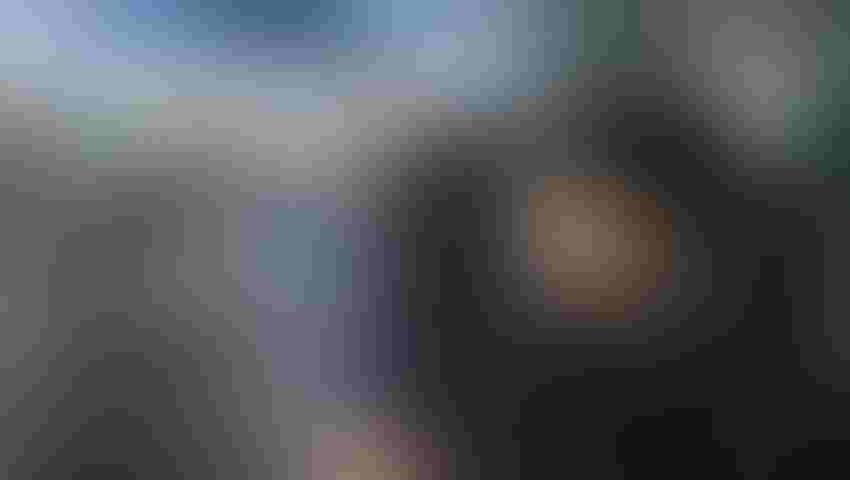 Snacking is not a category; it's a behavior that is changing our culture. Driven by convenience, a time-shifting mindset and demographic shifts, North American consumers have made snacking an obsession worth over US$124 billion, according to Nielsen. What was once an occasional, impulsive, in-between meal snack is now a deliberate and purposeful occasion to consume.
Research from IRI's 2014 State of the Snack Food Industry report noted Americans have amplified their snacking frequency over the past five years to nearly three snacks per day, a 67% increase. Children especially are raised not on "three square meals" a day, but an augmented diet that includes an additional three snacks. Snacking has overtaken meals, according to IRI, accounting for over 53% of all eating occasions, and 90% of us are eating several snacks every day.
Snacking has lost the stigma of "junk food," and the proliferation of convenient, portable food and beverage options only accelerates this behavioral adoption. Automobile manufacturers are designing vehicles and driving systems that facilitate mobile consumption as well as mobile communications, and food manufacturers are packaging products that support a snacking lifestyle. It's hard not to agree that the adoption of snacking is mainstream and prolific.
Functional foods
While both the term and definition is more a trade nomenclature than a product category, functional foods represent one of the greatest trends affecting the food industry. Whether it's "better-for-you," "organic," "superfood," "engineered," "fortified" or "enhanced," consumers recognize the deficiencies in their diets and wish to take an active role in maintaining health and wellness.
Consumer purchase intent for healthy foods is four to five times higher than for indulgent foods, and over 60% of consumers seek healthier snack options, according to research from Nielsen and Packaged Facts. No wonder the most successful "functional foods" are those sold in single-serve packages. Packaged Facts also reported over 14 million "healthy" snackers, who exercise frequently, are choosing to augment their diet with functional snacks, affording them the ability to fuel their body with nutrients while satiating hunger.
The cadre of "whole food moms"—affluent, educated and engaged parents who value health and nutrition—is demanding healthier and more functional snacks for their families.
The percentage of U.S. snack foods making at least one health claim rose to 71% in the first half of 2013, up from 56% two years earlier, according to Innova Market Insights. Natural, organic foods and beverages are now worth over $80 billion and growing at over 15% annually, with snack products leading the growth of the natural products industry.
Healthy?
We can argue the real health and nutritional value of adding additional calories and eating occasions. But there is no argument that these converging consumer movements are defining the market and provide ample opportunity for savvy marketers to deliver on a growing need.
However, if a snack product is to succeed, it is imperative that it is convenient; it must be portable or packaged to facilitate the usage occasion consumers desire. Whether it's the "100 calorie" pack or a thermal cup that fits into a cup holder, consumers have acquired expectations that must be respected. The product's format and functional proposition should be intuitive, recognizable or simple to understand. Successful functional products provide a wellness benefit, but don't masquerade as a therapeutic product; consumers don't want to eat from their medicine cabinet. A margarine that supports cholesterol reduction is neither intuitive nor particularly convenient.
However, above all else, if a snack doesn't taste good, only highly dedicated consumers will buy it. For many years, the only consumers of natural foods were "fringe" granola-heads who were willing to make huge sacrifices in order to eat healthy. The same level of dedication applied to early sports nutrition consumers; to choke down protein shakes required a mental toughness that rivaled the physical benefits. Consumers no longer make a sacrifice when it comes to taste, mouthfeel or convenience. It's still a snack. But it's also an opportunity for a brand to gain trial from a huge consumer market.
Snacks have been proliferating nearly every product category in unique ways. From frozen foods to bars, there are proving to be a myriad of creative and innovative ways to deliver a healthy snack experience. Yes, even with nearly 2,000 different nutrition bars on the market, this $6 billion segment of the original snack item has remained relevant with products targeting special diets, innovative ingredients and uncommon functional benefits.
Other marketing considerations (as with almost every product) include targeting a segmented audience, delivering innovation that exceeds expectations and focusing on a simple core benefit.
Almost half of all Millennials claim to have adopted a special diet; they are eager to try new snacks that are vegetarian, vegan, paleo, gluten-free, etc. Children have specific nutritional needs, and their parents want to deliver on those needs without guilt. Athletes, seniors and other niche market segments have unique preferences, desires and needs that can be addressed with convenient and tasty snacks.
There has been significant innovation in delivering whole food products; baked, dried, dehydrated, raw, pureed, flash frozen unprocessed fruits, vegetables and plant products are prepared for convenient snack portion consumption. Packaging materials and delivery systems, as well as micro-encapsulation technologies, are just a few examples of innovation in application of snack foods.
Successfully marketing healthy snacks comes down to a careful balance between what consumers know (the familiar) and what is possible (the fantasy); too far out front, and consumers won't "get it," too far behind and consumers already have it. One thing is for certain: the bar will continue to rise, and consumer needs will continue to progress. Keep evolving!
Looking for insight into the top snack categories and how the "functional food" space is crossing over into the snack aisle? Peter Leighton will be discussing snack marketing at the How to Profit from the Healthy Snack Revolution panel discussion on Friday, Oct. 7, at SupplySide West 2016.
And check out the Healthy INSIDER Podcast Marketing Snacks to Consumers, where Leighton discusses the three key things consumers are looking for in snack packaging.
Peter Leighton is the founder of Abunda, an integrated consulting group, providing strategic solutions to growth-oriented companies. Leighton brings more than 30 years' experience in consumer products, nutraceuticals and biotechnology. He has been responsible for some of the most successful brands on the market, and has been an early leader in the areas of functional foods and science-based nutraceuticals. Leighton has held executive positions including CEO at Advana Science, vice president of product strategy at Complete Nutrition, vice president of marketing and product development at Natrol, vice president at Galileo Laboratories, senior vice president of marketing at Weider Nutrition and director of marketing at InterHealth Nutraceuticals. He is also a frequent industry speaker and contributing writer for many publications.
Subscribe and receive the latest insights on the healthy food and beverage industry.
Join 47,000+ members. Yes, it's completely free.
You May Also Like
---