How to Market Innovation When Everyone Markets Innovation
How to Market Innovation When Everyone Markets Innovation
Forging an effective brand story in the food industry means communicating a detailed, compelling answer to consumers' questions on quality, customer service and innovation.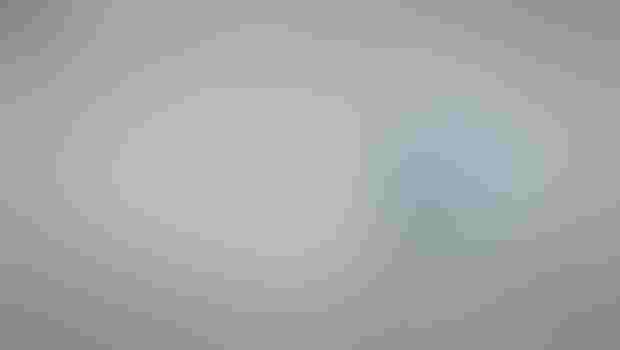 Does your company promote "quality," "innovation" or "world-class customer service?" If you had a 30-second opportunity to tell a potential customer what your company does and why you are the better partner, would you be able to articulate that story in a clear, differentiating and compelling way?
B2B companies overuse the words quality, innovation and customer service as the most important reasons to do business. In consideration of consumer concerns and new regulations, such as the Food Safety Modernization Act (FSMA), the question isn't whether you offer quality, but what quality means, both in the context of your brand and your customers' needs. The same question can be asked about innovation and customer service. Forging an effective brand story in the food industry means communicating a detailed, compelling answer to these questions.
The overuse of words like innovation causes them to lose their meaning and impact: the more familiar these words are, the less memorable they become. Differentiating yourself from a competitor on the basis of these common elements is all but impossible, leaving companies that tout their innovation practically indistinguishable from competitors that are using the same language.
It's clear: these benefits have become wallpaper, a pure decoration that not many people notice. So what's the answer? Identify the essence of a technology, product or service and find language unique to your market to capture, and communicate, that essence.
In the case of innovation and quality, the most important customer experience increasingly focuses around transparency, around knowledge of the supply chain, and the environmental and social impact of food. Much like the consumer, B2C customers have grown more critical, and they have to be. FSMA makes food companies responsible for the mistakes of their suppliers, requiring greater documentation and verification of the supply chain than ever. And sophisticated consumers demand the food they consume benefit not only for their bodies, but also the earth and the global community.
With regulators and consumers increasing the pressure, food brands want to work with partners, not suppliers. If B2B brands don't deliver, B2C customers don't deliver. Our customers' customers' futures depend upon our actual—not merely our claimed—quality, innovation and customer service. Rather than vague, overused claims, this type of relationship requires transparency, and that transparent relationship is grounded in the details.
Like it or not, little else communicates food safety to consumers like detailed information about how their food is made. Where promoting quality once met most messaging needs for food marketers, consumers' expectations have been raised; now, quality is an expectation—not an accolade—and information is in demand. Without assurances that they have information about all stages of the food production cycle, consumers—who have learned from a variety of food safety and false labeling scandals—feel uneasy about the safety and social responsibility of the products they buy. Consumers want to know what is in their food, where it came from and how it was made. This dynamic has driven B2B ingredient companies into the consumer spotlight like never before.
B2C companies depend upon what B2B companies offer to ensure this type of information is available. This means B2B companies now need to place a greater emphasis on telling the story of their company and its products. Beyond providing lists of features and benefits, B2B companies need to explain the origins of their products and connect them to consumer values such as sustainability and social responsibility. It's also necessary to communicate a clear value proposition—the key selling point that differentiates the brand from its competitors. Many B2B food companies still don't have such a statement (or they do, but nobody knows it). What B2B companies have not embraced is that they, too, are brands. Each is as much of a brand as consumer-facing brands Nike, Starbucks and Apple. As with these world-renowned consumer brands, it takes more than claiming innovation, quality and world-class customer service to build a B2B brand that's memorable and meaningful.
The B2B food marketplace is growing more crowded, and with both regulators and consumers increasing their expectations for the industry, now is the time to ensure you can tell a differentiating brand story. By embracing transparency and sharing important information about sourcing and manufacturing, you can identify the truly unique benefits and value proposition you provide.
A compelling brand story is the essence of the world's most successful brands, and in the food industry, these must be stories of transparency: stories of ingredients, technologies, sourcing, processing methodologies and the people who make it all possible. A  story like this should be at the heart of every brand.
Is your company prepared to tell its story? Are you ready to answer some of the questions that will be asked of your company? Turn potential pain points into a promise of opportunity; chances are, your company has a lot of amazing things to share, but its most compelling qualities are hidden behind generic terminology. You don't have to settle for mere survival in the ever-changing food industry; with a compelling brand story, you can thrive.
One of MarketPlace's founders, Tracy Landau is the company's marketing lead. With an extensive history in the ingredient and food industry and a gift for getting to the heart of what clients truly need to strengthen their brand, she has successfully developed comprehensive, award-winning marketing plans for companies of all sorts and sizes for more than 20 years. Many of Landau's achievements can be attributed to her unique approach in applying tested consumer marketing principles to B2B programs, as well as in helping consumer goods companies strengthen their B2B programs for major food and ingredient manufacturers.
Looking for more information on how to New Product Development and Marketing?
Tracy Landau will speak on marketing innovation as part of the New Product Development and Supply Chain panel discussion in the SupplySide West Education Program. The session will take place on Wednesday, Oct. 7, from 2 to 4 p.m. at Mandalay Bay in Las Vegas. Visit west.supplysideshow.com/panel-discussions.aspx for more information and to get registered.
Subscribe and receive the latest insights on the healthy food and beverage industry.
Join 47,000+ members. Yes, it's completely free.
You May Also Like
---