Going Retro: Two 'Old School' PR Tactics That Work
Going Retro: Two 'Old School' PR Tactics That Work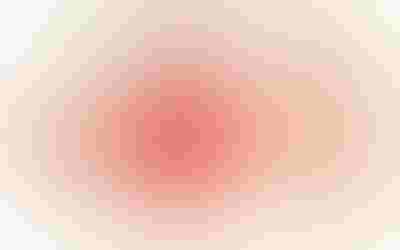 If youve spent your entire career in marketing communications as I have, its easy to forget not every company can be an early (or even late) adopter of the new tools available for public relations (PR) and social media. Sometimes, its a matter of being a one-man band" marketing and sales department. Or simply not having the time or budget to keep up with every new PR trick in the book. The PR and social media landscape changes so rapidly that even full-time practitioners often struggle with allocating their attention and resources.
Rather than talk about the latest shiny new object in PR and social media marketing, let's focus instead on two old-school tactics that still work. Theyre low-tech initiatives any company can adopt and, more importantly, result in positive return on investment.
The Press-Kit-in-a-Box
Companies often say they dont get any mention in the trade media that are important to their business and industry sector. Typically, the refrain is we dont do PR" and no one knows who we are." For companies that cant hire the services of a PR team to contact trade media editors with a steady stream of professionally polished news and announcements, consider a one-time mailing (yes, mailing) of an old-school item: the press-kit-in-a-box.
Because PR today is nearly all digital (think email pitches and releases distributed 100-percent online), its now unusual to mail anything at all to a trade media editor or reporter. For one thing, these folks dont necessarily work from the publications official" office. They may do much of their work remotely from a home office, which could be several states away.
So this idea takes research and creativity, but it gets results. Here are the steps:
Identify the top 10 (or more) trade pubs serving your industry niche.

Go to each pubs website and confirm the names of the editor-in-chief, and one other senior-level editor.

Use the website to also confirm contact information for those editorsits almost always on the site. Get emails and phone numbers.

Reach out to them to confirm their mailing address.
Develop the contents for the press-kit-in-a-box to include branded messaging like a personalized introductory letter, a fact sheet or brochure about your company, bios of your spokespeople, a news release about a new product and some product samples or creative promotional item that reflects your company and/or the subject of your press release.
Package those items like a giftuse an attractive white mailing box, nestle the contents in colored tissue or shred, and make sure that when its opened, theres a great-looking branded message or branded item right on top.
Mail via a tracked delivery service so you know for sure when it arrives and if you have any bounces."
Follow-up the day after delivery with a call and email to be sure the person got the box.
Ask if you can answer any questions about your company or products, and promise to keep in touch.
It may sound like a lot of work. But when its time expended against a highly targeted list of people who can make a big difference for your company, its worth it. If you did your homework and got the names and addresses right, these editors will remember receiving the box and will remember your company. That sets the stage for continuing contact and outreach. And you wont be able to say no one knows who we are" anymore.
This old-school idea works. Our firm has done these mailings for food ingredients companies. We just completed a mailing like this to about 40 media contacts for a bioplastics manufacturer that wasin its own wordscompletely under the radar." We created the press-kit-in-a-box, included some cool product samples and made the whole thing look like a wonderful gift. Editors took notice.
The company was immediately featured in two articles in the largest trade media for its sector with two other stories scheduled for future issues in different pubs. The company has a media list that is small and manageable enough for them to deal with themselves and contacts with editors who would welcome the much faster and easier email updates the company can now send on new products or other kinds of company announcements.
Dont Over Think It: Use Email
Another area companies fret about if they dont have internal PR, marcom staff or external PR support is press releases. Basically, its I dont know how to write a press release" or I dont know how to get my news out."
If you know how to write an email, you know how to get your news out. I cant think of an editor who cares about whether your news is in proper press release format, as long as youre contacting them about something that is really new and/or interesting, and you provide the information in a succinct and readable form.
Here are the basics:
Get a media list together. See instructions above about the press-kit-in-a-box."

Make your subject line obvious: New Product News from XYZ Company"

Start the email with what amounts to a headline and boldface it: XYZ Company Introduces Widget 2.0"

Create the body of the email as a good, succinct description of what you are announcing, with basic facts and some backup details.

Invite the editor to contact you for more information.

If you have digital images available to support the story, tell them.

Be sure to include full contact information.
Getting media attention doesnt have to be complicated. All it takes is identifying the editors you want to contact, getting their contact information and committing to a regular schedule of actual, real news and information. Plant openings, shovel-in-the-ground ceremonies, executive appointments, new products, new capabilities, and an offer of your senior scientist or research and development staff for interviews or commentsall of these are legitimate. Its simple. Its old school." It works.
Jean Ban leads the public relations and social media practice at CBD, a marketing and creative communications firm in Chicago with experience serving national and global clients in the food, ingredients and nutritionals industries. CBD helps organizations serving consumer and business customers define and market what is most meaningful about their brand, products and services.
Subscribe and receive the latest insights on the healthy food and beverage industry.
Join 47,000+ members. Yes, it's completely free.
You May Also Like
---