GNC Poised for Rebrand, Biggest Marketing Campaign in Retailers History
GNC Poised for Rebrand, Biggest Marketing Campaign in Retailers History
When approximately 3,100 GNC-owned stores reopen on Dec. 29, the Pittsburgh-based retail giant will have a fresh look, coinciding with the launch of the biggest marketing campaign in the company's history.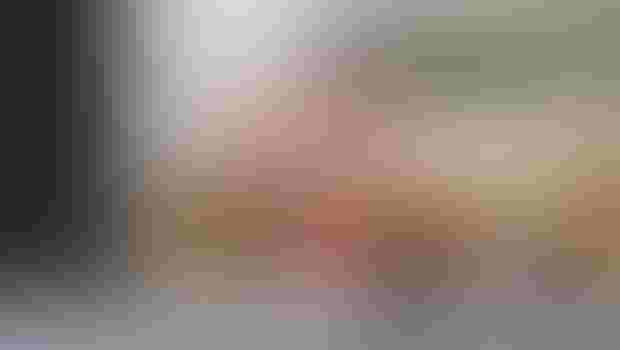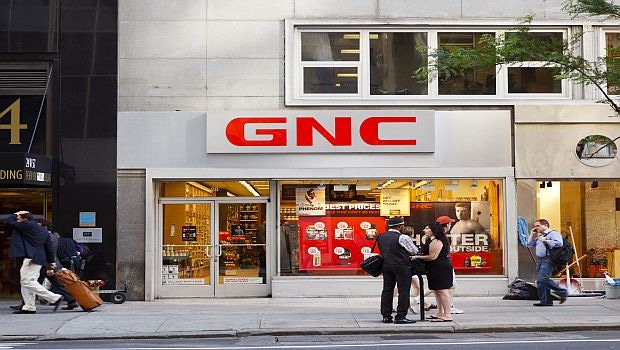 GNC Holdings Inc. (GNC), the sports nutrition retailer whose business model its chief executive recently described as "badly broken" and in need of change, is closing thousands of GNC-owned stores on Dec. 28 as it rebrands itself and trains its associates to attract new customers and boost sales.
Over the last two years, GNC has invested "countless hours" listening to its customers and conducted research studies involving thousands of customer interactions, said Jeffrey Hennion, chief marketing officer of GNC, in a phone interview Thursday.
Now, the Pittsburgh-based company is gearing up for a major transformation to rejuvenate a business that has struggled with sluggish sales. In the third quarter, GNC reported consolidated revenues of US$628 million, an 8.1 percent decline from the same period in 2015, while domestic retail same-store sales contracted 8.5 percent, or $35.2 million, year over year.
When approximately 3,100 corporate stores owned by GNC reopen on Dec. 29, the Pittsburgh-based retail giant will have a fresh look, coinciding with the launch of the biggest marketing campaign in the company's history, Hennion said. Among the initiatives, in February 2017, GNC is running a commercial in the first quarter of the Super Bowl under a deal with Fox Sports. Per the agreement, the Super Bowl commercial and additional "creative concepts" will run across Fox networks in February and March, Hennion said.
The marketing campaign, he noted, will generate more than half a billion impressions in its first few weeks. While most Americans are aware of GNC, the company intends to communicate that customers' concerns have resonated with the retailer, resulting in change for the better.
"What we need to do is get out there in a really big way the message that GNC is different, and we've heard your concerns and we've heard what you want us to do," Hennion said, "and we're relaunching the company addressing those concerns."
For example, he said GNC is offering lower pricing, nixing its Gold Card program and debuting a new loyalty program in which customers will earn a point for every dollar they spend—receiving a $5 reward at 150 points. The new program, dubbed My GNC Rewards, will be supported by a new GNC mobile application that will launch on or before Dec. 28 in the iTunes app and Google Play stores.
GNC also said it will offer a single price in store and on GNC.com, replacing various pricing structures across channels and membership levels. Additionally, GNC is introducing new POS terminals to expedite the checkout process, manage loyalty programs and help guide customer decisions.
Moreover, in response to research that customers found stores somewhat "intimidating," Hennion said the reopened stores would feature a "more inclusive and warm presence" from the colors and the signage to the layout.
"The New GNC leaves the old, broken model behind," GNC interim CEO Robert Moran declared in a statement. "We're confident it will have a positive impact on the business, but it will take time for the changes to take hold and translate to improved financial results."
The retailer noted the rebranded company—or New GNC—would launch in all 4,464 U.S-owned and franchised locations when stores open Dec. 29.
Since September, GNC has been running a pilot in nearly 500 stores in 10 markets across the country to test the revitalized brand.
Going forward, GNC's associates will be focused on customers' goals, rather than for example selling a Gold Card or explaining a complex pricing regime, Hennion explained. Such goals vary widely, he indicated, since GNC caters to a broad range of customers—from someone preparing for her first 5K race to an Ironman triathlete.
"The associates are spending a lot more time talking to the customers about their goals and their need," said Hennion, commenting on the pilot stores. "Across the board, the store managers are not only excited, but feel that they're now much more aligned with the customer and their compensation."
Subscribe and receive the latest insights on the healthy food and beverage industry.
Join 47,000+ members. Yes, it's completely free.
You May Also Like
---