Connected, Transparent and Diverse: Millennials demand emotional connections with their brands
Connected, Transparent and Diverse: Millennials demand emotional connections with their brands
Millennials are looking past the nutritional content of foods and beverages in search of products that make them look and feel good, so brands need to provide transparency and connection.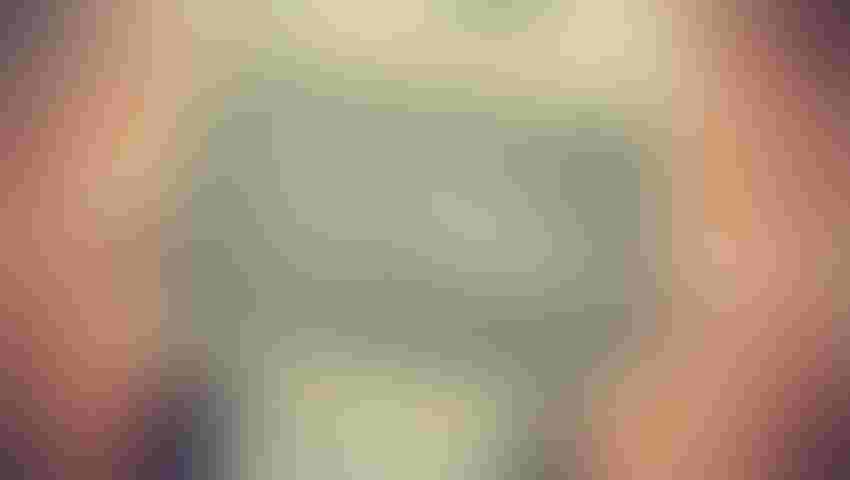 Millennials, over 80 million strong, represent the largest generation of young people in history. Their sheer size alone coupled with their qualities are not just causing subtle adjustments in the way today's business environment is functioning, they are triggering an entire realignment of how business is conducted. This generation of young adults is a highly influential consumer group who have a vastly different set of values and attitudes from any previous generation. They are unique and early adopters. They demand genuineness and transparency from companies, and expect to be a part of the company process and marketing. To say this group is socially connected would be an understatement, as they will speak loud and clear whenever they approve or disapprove of many brand and/or company initiatives. While these characteristics make them strong targets for any kind of new or innovative product, careful understanding of this dynamic group is necessary for success.
Perspective & Opportunities
Millennials are a key market group for many, particularly in the health and wellness space. Research from the Natural Marketing Institute (NMI) showed nearly eight out of 10 Millennials feel it is extremely/very important to lead a healthy and balanced lifestyle—significantly more than all other generations. Additionally, more than two-thirds feel they are early adopters of products and influencers among their friends and family. However, they are met with challenges as they are significantly more likely than older generations to admit they often go on health kicks without clear goals. While Millennials are clearly health aspirers, they are the generation most representative of the "say-do" gap, where behaviors do not quite live up to their aspirational attitudes. As such, there are several key differentiators among Millennials that marketers should examine to help this group overcome some of their challenges and shift their aspirational behaviors into actual behaviors.
While improving health and wellness is on the mind of Millennial consumers, they also seek an emotional connection to the products they consume. They are looking past the nutritional content of foods and beverages in search of products that make them look and feel good. In addition, they are not only looking for products that affect them, they make purchase decisions with the understanding of the effect they will have on the health and sustainability of the world and its environment.
Millennials, more than other generations, are looking for products (and services) that are not only convenient to find and use, but offer clear benefits. Millennials have been instrumental in driving increased usage of fortified and functional foods, as well as supplements, during the past nine years. However, it is important to understand Millennials are managing different health conditions than compared to older generations. Solutions for stress, depression, anxiety, brain health, energy and sleep are sought by Millennials more than older consumers. While Millennials may be managing different health conditions, they are just as concerned as older consumers in preventing future health issues such as heart disease, high blood pressure and high cholesterol. Reaching Millennials with a focus on preventative care could provide excellent opportunities among product developers.
Living in a Connected World
As the generation that has come to age in a connected world, Millennials access social networking, peer groups, blogs and message boards more than ever as a source of information for nearly everything in their lives, including healthy living. These sources of information are having substantial influence over consumers' product choices, as many consumers prefer to find out about new products from social networking, friends or family, rather than traditional advertisements. Millennials not only use social media as a source of information, but as a platform to share their opinions. For companies, this is a double-edged sword as good news travels fast, but bad new often travels faster.
As consumers, particularly Millennials, become more connected, opportunities in the health and wellness space exist with smartphones, wearable trackers and apps for everything from exercise and diet to sleep and stress management.
Challenges
The Millennial consumer group, large in size and active in their health and wellness, may be seen as a relatively easy target for marketers. However, barriers need to be overcome to have the most success with targeting and reaching this cohort. Millennials earn less money than other generations, and many can only afford to buy what they need rather than want they want. This limited spending power not only contributes in the delaying of critical life-stage choices such as marriage, homeownership and family, it affects the priority placed on healthy living behaviors. Further, as is the case with the population as a whole, Millennials are a diverse group with varying health behaviors and attitudes. It will be vital for marketers to understand the Millennial generation includes consumers from different life stages. The needs of younger Millennial consumers who are in—or just leaving—college are different compared to those in their late twenties, which are different than those in their mid to late thirties. In the end, unique marketing approaches will be necessary to succeed with this dynamic generation.
Steve French ([email protected]) is managing partner at the Natural Marketing Institute (NMI). NMI is a strategic consulting, market research and business development firm specializing in the health, wellness and sustainability marketplace.
Subscribe and receive the latest insights on the healthy food and beverage industry.
Join 47,000+ members. Yes, it's completely free.
You May Also Like
---