Can A Clean Label Help You Achieve Brand Love?
Can A Clean Label Help You Achieve Brand Love?
Cleaning up a food label can be a good start, but it may not go far enough to elevate a brand.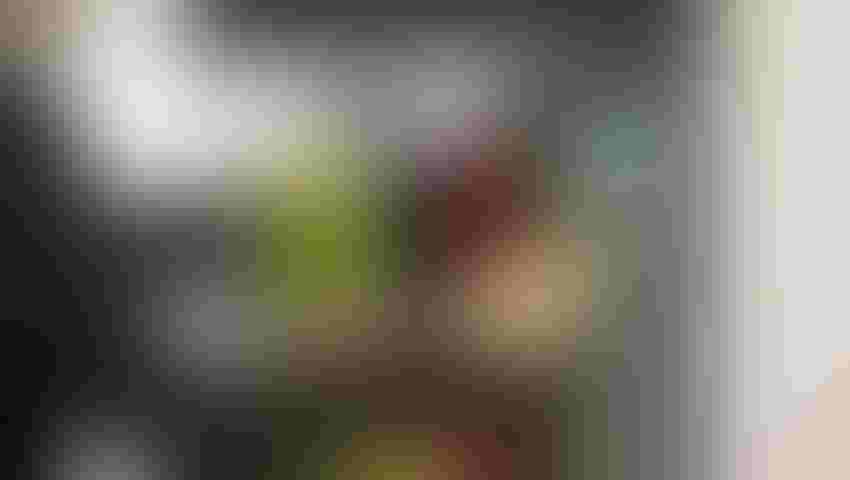 We are in the midst of a food renaissance. Food is no longer just an aspect of our individual lives; it's increasingly a central part of our culture. It's being used to help define who we are and the values important to us. The signs are everywhere—from celebrity chefs to bloggers to popular media covering all things food, all day, all night.
For a brand to succeed in today's fickle food culture, it needs to go beyond just being on the shopping list. The strongest brands MUST be within arm's reach or else a consumer's world is not right. According to recent Foodmix research, 58 percent of consumers admit to being a bit of a "hoarder" when it comes to having enough of a loved food brand on hand. Winning brands today understand how to create Brand Love.
But are clean label benefits the path to Brand Love? It depends. "Cleaning up" a label can be a good start, but it may not go far enough to elevate a brand. Consumers' fundamental relationship with food has shifted dramatically in the last 10 years. Foodmix's series of Brand Love studies highlights those shifts and outlines what it takes to create Brand Love in the food renaissance.
The days of simple, singularly-focused claims are seemingly over. When asked what bonds a consumer to a food brand, it's typically not that it is "fat free," "gluten free" or free from anything else, nor fortified with calcium, fiber or other functionally beneficial ingredients. That's not to say these claims and attributes don't serve a purpose or play a role. But like clean labels, chances are they are only part of the brand story—literally.
And a brand story matters—not just part of it—but the entire story. Often that story is about the journey from farm to table, but it could be from "founder to table" or "cause to table" or any other story that is true, unique and relevant to an increasingly discerning market.
Consumers are seeking food brands that are consistent with their own values, reflecting their definition of who they are or aspire to be. Our Brand Love research shows qualities strongly associated with loved food brands include "authentic" (41 percent) and "trustworthy" (39 percent). Transparency is becoming essential because truths will be discovered, so using vague or misleading health claims and buzzwords is a no-win game.
Clean labels can feed resonant brand stories. More than ever, consumers want to know and understand what they put in their bodies and feed to their families. Simple, familiar ingredients are increasingly becoming table stakes—meaning, you may not win with them, but you will almost certainly lose without them. As part of a broader story, a clean label can be a powerful tool. But the spirit of cleaning up the label must be consistent with the larger brand narrative—or it becomes another "claim" that forces a natural scrutiny by label-reading consumers.
A clean label for an over-packaged product, or for a package not using eco-friendly materials, are examples of not taking the spirit of a clean label far enough. Ingredients sourced from regions known for poor treatment of workers is another example of not completing the brand story in a meaningful manner.
In addition to a clean label being a key component of a winning brand story, a clean label needs to deliver on taste expectations. Eliminating multi-syllable ingredients at the expense of taste or satiation is a slippery slope. Consumers may be able to accept a shorter shelf life in exchange for a funky-named ingredient, but taste is another matter. No one likes the taste of medicine; and when food crosses under the line of great taste, or just familiar taste, even in the service of better nutrition, there is no turning back—the damage done to the brand can be irreversible.
Kraft cleaned up the label for its iconic mac & cheese and no one noticed. That, we believe, speaks to two dynamics. First, Kraft kept the taste profile remarkably similar. Second, clean labels alone do not create Brand Love. Consumers love Kraft Macaroni & Cheese for a lot of reasons—with or without a clean label.
Learn more about developing and delivering clean label branding from Ben Finch and Bill Sherman during the Developing and Delivering Clean Label Messaging workshop on Friday, Sept. 29 at 8:30 a.m. at SupplySide West in Las Vegas. The Workshop is underwritten by Cargill, Synergy and Tate and Lyle.
Ben Finch is vice president of new business development at Foodmix (foodmix.net). Finch has extensive experience within the agency and beverage channels. Before coming to Foodmix he served as founding partner and managing director of The Killswitch Collective for nine years, a Chicago-based creative and digital agency that combined creative energy and aesthetic diversity with an intimate, collaborative vibe. In addition to his agency background, Finch founded and served as managing member of Finch Beer Co., a production brewery offering a variety of specialty and seasonal beers throughout the year.
Bill Sherman is research director for Foodmix. Sherman has more than 30 years of experience designing and conducting consumer and B2B market research studies for food, CPG and business services companies, including numerous Fortune 100 firms. He has extensive experience in both qualitative and quantitative primary research, as well as secondary research.
Subscribe and receive the latest insights on the healthy food and beverage industry.
Join 47,000+ members. Yes, it's completely free.
You May Also Like
---