Box Product to Enhance Image, Increase Value
Box Product to Enhance Image, Increase Value
Learn how one dietary supplement firm gained a competitive advantage with improved packaging.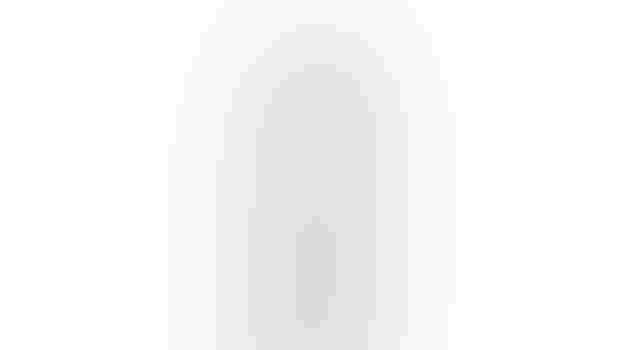 When it comes to marketing, perceived value is everything. To induce customers to view a product as a premium item with a strong presence, it has to look the part. Not the capsule, powder or root—which can look the same across all brands—but the outside of the jar, bag or box. A brand has to make itself stand out on retail shelves to gain a competitive advantage.
While bottles alone serve the basic needs of packaging products, nutritional product manufacturers can benefit from something more to highlight their offerings. Today's cardstock packaging addresses that need with full color graphics that promote the brand, adding value throughout the entire logistics chain and right into the customer's hand.
Case in Point
Nu-Life Nutritionals of Riverton, Wyoming, recently sought to update the packaging of its "Oxi," a powerful antioxidant. Already offered in 100-capsule plastic bottles, the company decided to redo the label and sell it in a small box.
"We started developing the products 12 years ago and have been building the business ever since," said CEO Paul Holm. "We currently have six employees who work out of a shop building and a separate office. We specialize in whole food nutritionals, that are totally free of any chemicals, synthetics or fillers, the hallmark of our formulator and nutritional counselor, Elizabeth Ream.
"We have five basic products right now," Ream said. "We have a nutritional fiber; a plant-based, humic mineral; a grass-juice beverage mix; our antioxidant; and a synthetic-free whole-food vitamin. We are currently developing specific nutritionals that kids would like, to start them on the path of good health at a younger age."
For the most part, Nu-Life's sales come via "word of mouth" through parents, friends and acquaintances.   
"Person-to-person sales is doing well for us, because word of mouth spreads," Holm said. "We want to go as wide as we can, so I've recently been trying to turn the thing into a bigger operation. Toward that end, I knew we needed better packaging. So I looked at our antioxidant product first."
"We had previously offered it in a bottle with a hermetically sealed lid with shrink wrapping over the lid," Holm continued. "Then several bottles would be put into one big box for shipping. But sometimes the shipments got damaged and would arrive with torn labels, and we would end up replacing them, and that cost time, shipping and man power."
But beyond the hope to reduce damage in transit, Holm sought to improve the presentation of his product.
"We are always trying to improve our looks because that's an important thing to people," Holm said. "Premium packaging increases our intrinsic value, and makes it a more valuable product."
Earlier this year, Holm began his search for a printer to improve the package of his whole food product.
"Many years ago, I taught school in southern Utah, where we lived," Holm said. "We had used a local printer there called DynaPress for business stationery. We were always pleased, so we went to them first to see if they could handle the challenge. I did check other printers in my travels ,but I never did see anyone quite as capable to meet my needs, so I went with them."
Important Pointers for Packaging
Several considerations had to be taken into account, the process of which applies to any nutritional manufacturer who is considering a box for their product.
The type of box material comes first. For a heavy product, such as liquids, corrugated cardboard holds best for shipping because of its strength. Once unpackaged and on the shelf, though, every product must present a finished appearance. At this point, cardstock (known as chipstock within the printing industry) of 80- or 100-pound weight becomes popular. It's what many national pharmaceutical and health food producers use for their boxes.
The size of the box is especially important. Savings come from cutting shipping costs if the package falls within certain size-limit classifications set by the U.S. Postal Service and private shippers such as UPS.
The point-of-purchase environment must also be taken into account when determining the shape. Should the box accommodate a flap for display purposes to make the product stand out? This might even include a protruding top to hang the box on vertical store shelving that has hooks. Only a die-cutting process can cut to such exact package geometry so that all the folds work.
Additionally, there is the need to closely duplicate the brand logo and color graphics on the outside of the box. The smoothness of cardstock packaging allows for as many as six-color printing with matching font and images.
Lastly, it pays to utilize a printer who can perform all services in-house. Given the several steps involved—consulting, graphics design, material procurement, printing, cutting, folding and gluing—the process goes quicker if only one vendor is involved. This proves especially helpful for manufacturers relying on just-in-time shipping to keep inventories at a minimum.
Looking Good
At the recommendation of the printer, Holm and Ream opted for a full-color cardstock box to put each individual bottle of their "Oxi" capsules in.
"We are getting our first orders out now, and I've had a few customers comment on it and everyone is kind of awestruck because it presents the product so well," Holm said.
"We still do the security shrink wrap around the lid, but putting the bottle in a box adds an extra layer of security to further assure the customer that our product if fully tamper-proof," adds Holm. "Of course for shipping, the box is a very good thing. There are no more labels being damaged."
The box also helps improve the brand for Nu-Life Nutritionals at the retail level.
"This nice packaging puts us in a different category; it kicks us up the ladder in terms of customer expectations," Holm explained. "We continually strive to maintain the purity and concentration of products to meet these higher expectations."
Anticipating greater sales, the company is expanding its use of box packaging.
"We are now working on putting five of our bottles into one single box to create what we call our 'Feel Great Starter Pack,'" Ream said. "Because, if people start with our 'Basic 5' they will have great results quickly and stay with our company. What better way to grow for the future?"
For more information on gaining a competitive advantage through branding, visit INSIDER's Marketing Content Library.
Torrance, California-based author David Rizzo has penned three trade books, 200 technical articles and 500 newspaper columns. Rizzo covers a wide range of topics, specializing in technology, medicine and transportation.
Subscribe and receive the latest insights on the healthy food and beverage industry.
Join 47,000+ members. Yes, it's completely free.
You May Also Like
---