Bold Branding Drives Consumer Snacking Decisions
Bold Branding Drives Consumer Snacking Decisions
Young consumers are driving the snacking revolution with a focus on clean and allergen-free ingredients that have worldly appeal.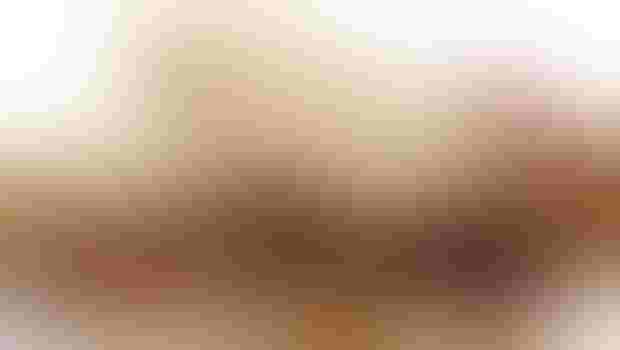 What is it that makes a particular functional food or snack stand apart? In a word: branding.
Today, more than ever, product branding and marketing that specifically targets the precise needs, lifestyles and purchase behaviors of consumers is the most successful. Successful branding today appeals directly to both the rational and emotional needs of potential consumers.
Many thriving functional food and snack manufacturers are boldly labeling and marketing their products with loud and clear messages that appeal to, and influence specific target markets, and thereby making purchase decisions easier for consumers.
Five important segments in the branding limelight of the functional food and snack industry for 2015 include:   
•             Clear and natural
•             Young and adventurous
•             Global inspiration
•             Anytime is snack time
•             Tribes and special diets
Clear and Natural
Health continues to drive growth for snacks, as consumers increasingly demand appealing snacks that don't cause weight gain or conflict with dietary restrictions.
The move from "clean" to "clear" labeling is a key trend for 2015, which reflects a move to clearer and simpler claims and packaging for maximum transparency. The lack of definition around the term "natural" is driving the need for more clarity, transparency and specific details in labeling. Specialty nutritional ingredients are now second only to vitamins in terms of consumers' nutrition priorities, according to the Gallup Study of Nutrient Knowledge and Consumption. Nearly nine in 10 adults (86 percent) made a strong effort to consume more nutrients in 2012; 78 percent made an effort to consume more vitamins, 57 percent specialty nutritional ingredients, 55 percent minerals, and 45 percent herbs/botanicals.
In 2013, "ingredients added for special health benefits" and "higher in nutrients" (e.g., whole grains and fiber), were the top two attributes that made a food product good for health and wellness, according to the Hartman Group.
Snack bars are still one of the most convenient forms of snackification. The snack bar category has come a long way since the early days. According to Nielson, "Global snack sales totaled US$374 billion annually ending in March 2014—increasing year over year. And it's showing no signs of slowing down, with brands like Strong & Kind continuing to innovate, introducing flavors like Thai Sweet Chili and Roasted Jalapeno.
Young and Adventurous
According to the United States Census, current projections estimate that by 2030, there will be about 72 million Americans older than 65, more than twice the number there were in 2000. Projections also say there will be 78 million Millennials in 2030. Because Millennials already account for US$1.3 trillion in direct annual spending in the United States, food and snack manufacturers must pay attention to this market segment, which continues to push the envelope for healthier, more natural on-the-go foods that do not complicate their lives.
Snacks make up nearly 40 percent of total packaged food in the United States, according to Euromonitor International, and Millennials are becoming a significant driver of consumption, with their needs for health and convenience leading to change, growth and competition in the U.S. market. Snacks are viewed as a low-commitment item for consumers. Yet, globally consumers spent $374 billion on snack foods annually between 2013 and 2014, according to Nielsen, and are always looking for new innovations and unique flavors.
Millennials also want to feel a connection with products and brands, and the stories behind them. For example, Smith Teamaker, an artisan tea from Oregon provides transparency by providing a searchable batch code for each ingredient. It also provides profiles of its teamakers to allow for a more personal connection with the brand. Millennials need a place to share and build community. They want information validated by their peers, not by big brands or marketing experts.
Millennials are interested in living their lives to the fullest degree possible.
This young generation, spanning the ages of 18 to 34, is coming into its own purchasing power and surpassing Baby Boomers. While they are the most educated of any generation, they are also deeper in debt than any other. However, while high debt and lower wages may keep Millennials from life choices such as marriage, buying a house or having children, they are willing to spend a good percentage of their income on healthy food.
Additionally, Mintel noted food shows and the home cooking movement have motivated nearly three-quarters of all American adults to an interest in food and food culture.  The obsession with healthy eating has also influenced this generation to cook more at home using more whole foods and natural products.
Anytime is Snack Time
Traditional mealtimes are on the decline, and healthy snacks are filling the gaps. According to Technomic, 77 percent of consumers claim they snack at least once a day, with 51 percent snacking twice a day. Consumers eat snacks both between meals and as meal replacements, with 49 percent eating between meals, and 45 percent replacing one or two daily meals with a "snack."
Our always on-the-go lifestyles are influencing regular meals times, and healthy, convenient, on-the-go snacks are gaining interest. Innova Market Insights named the growth of the snack category as a key trend to watch in 2015, indicating that new product development in the snack space increased by nearly 17 percent per year globally from 2010 to 2014.
Healthfulness is an important factor in snacking decisions. A large number of consumers now seek out single-serve and smaller-sized snack goods that provide portability and portion control.
An example is the Smooch line of "lip smackingly good" healthy and delicious fruit snacks—such as its mango, pineapple, banana, chia seed and acerola cherry smoothie snack. Packing lots of nutrients into a small, convenient package.
Millennials like to snack as much as anyone else, and also view snacking as an opportunity to eat well. Millennials are also adventurous in their eating and snacking. They want options with more flavors that are more artisanal and unique.
For example, Quinn's line of "microwave popcorn reinvented" that is organic, GMO-free and offered in a variety of gourmet flavors. Way Better Snacks introduced a line of sprouted snacks that are also gluten-free, GMO-free and contain no artificial ingredients.
Global Inspiration
American consumers are reaching beyond the readily available Chinese, Japanese and Thai cuisine and snacks, to discover other regional foods like Vietnamese and North African. Interest in ethnic foods, and particularly lesser-known regional flavors continues to grow.
Snack and nutrition bars continue to sell well, and Slow has leveraged the global inspiration in its Indian bars that include cashew, cumin, cauliflower and coconut; and its Moroccan bars with pistachios, currants, carrots and ginger.
Millennials' diversity has also influenced their snacking tastes. Being the most ethnically diverse generation and growing up in an increasingly global society, these young people are looking for interesting flavor combinations. No longer are they satisfied with a simple pepper. These shoppers look for jalapeño, ghost pepper, scotch bonnet and habanero.
Middle Eastern and North African spices and flavors, such as coriander, curry and cardamom, are now more prevalent. Another flavor from North Africa that is becoming more widely known is harissa, which is a blend of roasted red peppers, serrano peppers and other hot chili peppers along with garlic paste, coriander seed, and caraway. Mina offers a line of harissa-based sauces that can perk up nearly any snack.
World Peas offers a line of unique green pea snacks in flavors including Bombay Curry and Sicilian Tomato and Garlic.  
Pitaya, or dragonfruit, is a pink-fleshed fruit native to Central America that is rich in antioxidants, high in vitamin C and provides high levels of polyunsaturated fats (omega-3 and omega-6 fatty acids). Dragonfruit is now offered in a number of products, including Pitaya Plus Smoothie Packs.
Ethnically influenced grains, such as quinoa are being used in traditional snacks like chips. For example, I Heart Keenwah offers quinoa-based flavored puffs, Wild Roots offers its chia seed and red quinoa WildChips, and Simply 7 has a variety of flavors in its quinoa chip line.
Mediterranean and Middle East inspired snacks also include products with lentils and chickpeas. Mediterranean Snacks offers baked chips made mainly with a lentil-chickpea mix.
Chickpeas are also featured in The Good Bean's chickpea snacks and chips, as well as Kashi's Hummus Crisps.
Tribes and Special Diets
The Food Marketing Institute reported that 80 percent of households now eat meatless meals at least on occasion. Vegetarian appetizers were ranked second among hot restaurant menu trends for 2014, according to the National Restaurant Association. Non-wheat pasta topped the list of "trendy side dishes," and dairy-free milk alternatives ranked fifth in popular nonalcoholic beverage restaurant trends.
Consumer interest in free-from foods is increasing and the biggest area is gluten-free, which is not a passing fad, but an increasingly important aspect of all new product development.
Millennials are also the most likely generation to have adopted a special diet: 45 percent have tried or committed to a special diet, as opposed to 24 percent of Baby Boomers, according to the Hartman Group. Almost half of Millennials use gluten-free products for overall health and wellness, and 29 percent have food allergies or sensitivities, whereas, only about 16 percent of Boomers do.
Mintel noted sales of products with gluten-free labeling reached around $10.5 billion in 2013, and 15 percent of consumers claimed to be on a gluten-free diet.
Snack Wrap Up
In an environment where new product brands emerge quickly, these trends provide companies with the opportunity to embrace new methods of brand engagement, new business models and new profitable opportunities. Successful companies are paying attention to the added value of branding and are leveraging new developments in packaging and design to produce higher quality product lines that give consumers more choices and greater confidence in their snack purchases.
As snacking trends continue to evolve, they're likely to make a lasting impact on the branding and marketing world. By understanding where the industry is headed, manufacturers can be better equipped to offer consumers more packaging choices that offer flexibility and options to accommodate their lifestyle and purchasing behavior.
Heidi Rosenberg currently serves as senior PR counsel for BrandHive. She has held key positions within a number of successful nutritional supplement and natural product companies, including Source Naturals, Nature's Way, GNC and Planetary Formulas.
Subscribe and receive the latest insights on the healthy food and beverage industry.
Join 47,000+ members. Yes, it's completely free.
You May Also Like
---