Best brand stories honored at SupplySide West 2019
Best brand stories honored at SupplySide West 2019
SupplySide West is looking to award the origin stories behind food and supplement brands.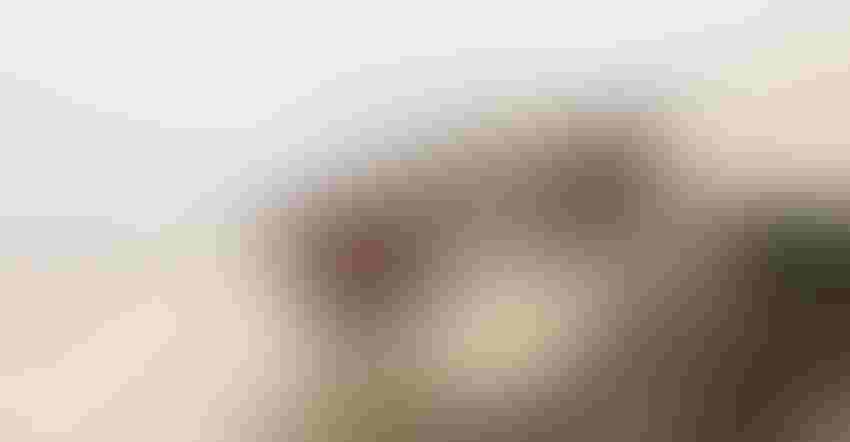 Clif Bar & Co. doesn't sell my favorite tasting nutrition bar, but it is still my favorite bar company. I am a Clif Bar fan girl. The reason partly stems from its origin. Many consumers, myself included, love a good origin story. The motivations and origin stories of products and their parent brands engage consumers and help show the enthusiasm that drives leading brands.
During an "epiphany" 175-mile bike ride in 1990, Clif Bar founder Gary Erikson decided athletes needed a better bar, spent the next six months in his mom's kitchen and emerged with a bar named after his dad Clifford. This is lovely, of course, but my real love stems from later in the brand's story. In 2001, Gary and his wife Kit Crawford wondered what the future held for their 7-year-old daughter Lydia; would she be into sports they way her parents were? This led them to start a fully supported, professional women's mountain bike team to create opportunities for female athletes (while advocating for equal pay). They branded it Team LUNA Chix after Clif's LUNA Bar (It's now known as the Clif Pro Team). Currently, it's the longest running team in elite women's racing, with 20 World Cup Race wins, two Olympic medals and 26 national championship titles under its belt. For several years, Clif Bar also supported 26 ambassador teams of nonprofessional female athletes around the U.S. (and full disclosure, I was on the Phoenix triathlon LUNA Chix team for four years). Learn about the origin story of the Clif Pro Team in a 2011 Cycling News article and on the Clif Pro Team website. I love Clif Bar's commitment and follow-through to support female athletes.
The lore of another knock-out brand—Burt's Bees—began in 1984 with romance, hitchhiking and wax candles. The iconic bearded man on the logo is the real Burt Shavitz. He and his business partner Roxanne Quimby started with $200 in sales at a craft fair and went to being sold to the Clorox Co. for US$928 million in 2007. I was first introduced to Shavitz's world in a 2014 documentary "Burt's Buzz." He was dedicated to nature and simplicity, living with no electricity on a Maine farm. While Shavitz left the company in 1994, and he died in 2015, his persona has stayed with the brand through its philosophy: "What you put on your body should be made from the best nature has to offer." From candles to beeswax lip balm and hundreds of personal care products, the story continued with the 2012 campaign Wild for Bees that brings attention to colony collapse disorder and the follow-up #BringBacktheBees campaign (with Honey Nut Cheerios) in 2014. In 2011, the company was recognized for its zero-waste practices. Check out a slide show of the brand's history (and herstory) here.
The iconic NOW Foods supplement brand started in the 1960s as an in-house brand to a struggling chain of health food stores founded by Elwood Richard in the Chicago area. Richard's training as a physical chemist fueled this commitment to promoting health through nutritious foods and supplements. However, he was losing customers to supermarkets that had lower prices. He started NOW Foods to supply his stores with products, giving himself control of prices and quality. NOW Foods is still owned by the Richard family and stays true to Elwood's original vision: to meet consumer need for health foods by offering affordable, high-quality natural products. In practice, this means NOW advocates for the protection of the Dietary Supplement Health and Education Act of 1994 (DSHEA), offers a ton of educational materials for consumers, focuses efforts on environment preservation and more. (The health food store chain—the Fruitful Yield—is still in operation today, too.)
These brands not only have great stories, they are great at telling them. CLIF Bar's "Breakthrough Women" series features Clif Pro Team athletes and other pioneering women. Burt's Bees is a master at videos (check out its YouTube page, and particularly, "The Nature of Burt.") And NOW Foods' founding is described in the book "Beating the Odds."
These brands are just a few of the millions of origin stories in the health and nutrition industry. We at INSIDER and SupplySide want to honor more of these stories in our NEXTY Awards at SupplySide West 2019. Tell us about the family background, the farm-to-finished product story, the "individual one" you wanted to help, or how the brand continues to give back to the communities that support it, among other examples.
If this sounds like your company, I invite you to enter the NEXTY Awards at SupplySide in the Best Brand Storytelling on New Product category. These awards recognize innovation, inspiration and integrity across 13 finished product categories. Winning products represent what's "next" in wellness trends, in solving today's health and sustainability problems, in ingredient innovation, in packaging, in condition management, in supply chain growth and transparency, and in health impact.
Products must be submitted by the CPG brands or their representatives, not by ingredient or component suppliers. The submission deadline is July 26, 2019. Winners announced at SupplySide West in Las Vegas, Oct. 15-19, 2019.
Subscribe and receive the latest insights on the healthy food and beverage industry.
Join 47,000+ members. Yes, it's completely free.
You May Also Like
---