The Global Bone and Joint Ingredients Market
The Global Bone and Joint Ingredients Market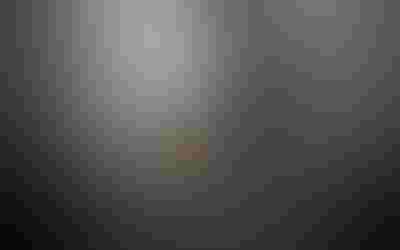 Bone and joint health has gained prominence as key regions of the world grow older, most notably, in the United States and Europe. An increase of bone fractures, arthritis, back and neck pain, osteoporosis, rheumatism, injuries and trauma caused by accidents have gained significant attention from people and governments across the globe. This has subsequently increased overall health care costs.
The industry is addressing bone and joint health issues by offering various value-added functional ingredients, which can be split into separate health segments. Popular bone health ingredients are calcium, prebiotic fiber, soy isoflavones and vitamins such as vitamin D and vitamin K. Examples of joint health ingredients include glucosamine, chondroitin, collagen peptide, methylsulfonyl methane (MSM), hyaluronic acid (HA), boswellia serrate, omega-3 fatty acids and olive polyphenols. How users consume bone and joint ingredients varies. Dietary supplements are quite popular in the United States, whereas in Europe, bone and joint ingredients are more often consumed through functional foods and beverages.
Calcium is the most popular and primary bone health ingredient in the bone health market; it is an established ingredient with a mature market. Soy isoflavones are another key bone health ingredient because they reduce the leaching of calcium, thus indirectly maintaining bone mineral density (BMD) and preventing bone loss.
Vitamins D and K are fat soluble and are essential for maintaining required levels of calcium in blood. A deficiency of vitamin D will cause bones to become thinn and brittle, while a deficiency of vitamin K puts bones at risk for fractures. Prebiotic fibers also help calcium solubility and absorption.
In terms of market size, the joint health ingredients market is larger than the bone health ingredient in the United States and Europe. The most important ingredients represented in this market segment are glucosamine and chondroitin, but new ingredients are receiving an increase in notice and growing in popularity. Collagen, MSM, HA, boswellia serrate, omega-3 fatty acids, eggshell membrane and olive polyphenols have made their way into products that promote joint function and mobility.
The bone and joint ingredient market is full of products that offer similar health benefits, but increasingly, companies are looking for new opportunities, such as blending established ingredients with other ingredients or promoting joint health ingredients for their skin benefits.
Read the full version of this article in INSIDER's Thematic Digital Issue on anti-aging.
Anjaneya Reddy is an industry analyst, food and agriculture practice at Frost & Sullivan.
Subscribe and receive the latest insights on the healthy food and beverage industry.
Join 47,000+ members. Yes, it's completely free.
You May Also Like
---