Targeting Seniors for Joint Support
Targeting Seniors for Joint Support
Americans are living longer and they also want to remain as active as possible with reduced joint discomfort.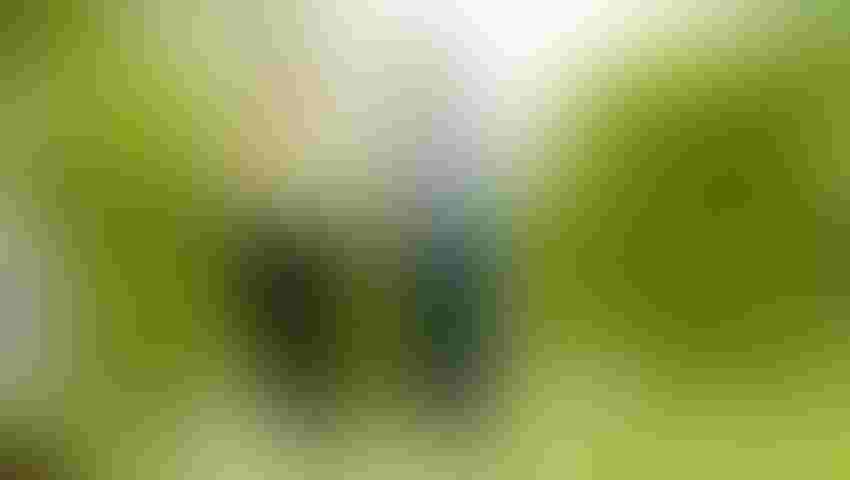 Today's men and women in their 60s and 70s don't just want to be able to walk and climb stairs, they want to be physically fit and play competitive sports. Americans are living longer and they also want to remain as active as possible with reduced joint discomfort. The Celadrin Tigerettes are an excellent example.
The team has been competing (and winning) at the sport for 18 years. Along the way, they have accumulated five Senior Olympic gold medals and dozens of state and regional awards. This dynamic team, the only one of its kind that has a sponsor, will be once again playing in the national games in Birmingham, Alabama, in 2017.
The Celadrin Tigerettes know what it's like to train competitively—but also to do what it takes to reduce the discomfort, including healthy diet, weight and aerobic training, and taking dietary supplements such as Celadrin—a supplement that is relevant and attractive for active seniors.
Mavis Albin, Mary Bendsen, Wanda Blailock, Loretta Hill, Nikki Leader and Catherine "Kitty" Sparacello are the Celadrin Tigerettes, all range in age from 66 to 77.
According to the Centers for Disease Control and Prevention (CDC), 27 million Americans have osteoarthritis (OA), and 42 percent of adults with physician-diagnosed OA report activity limitations. In addition, approximately 454,000 knee replacements are performed due to OA. OA is often the result of simply "aging," the wear and tear of joints due to repetitive motions and the movements of life (walking, sitting, stretching, reaching, etc.). But as those joints wear, they send pain signals, which compel individuals to move less, to truncate range of motion so as not to feel the spikes of pain.
Celadrin, a proprietary blend of esterified fatty acids, is an effective natural ingredient that supports healthy inflammatory response to address the strain often placed on the main joints—knees. In studies, adults have shown benefits of reduced swelling, increased movement and reduction of inflammatory factors when using Celadrin.For example, results of a double-blind, multi-center, placebo-controlled trial (the most scientifically validated type) published in the Journal of Rheumatology found Celadrin, when taken orally, improved parameters of aging joints, such as mobility and discomfort. In this study, 64 participants between the ages of 37 to 77 years were given Celadrin capsules. They were evaluated at the beginning, at 30 days and at the end of the 68-day study. Compared to those in the placebo group, participants who consumed Celadrin had more flexibility, were able to walk longer distances, and experienced less discomfort.
In an earlier placebo-controlled study, 40 patients with knee OA applied either a Celadrin cream or placebo cream, twice daily for 30 days, and were evaluated for functional performance of their knees such as knee range of motion (ROM), timed "up and go" from a chair, stair climbing, medial step-down test and the unilateral anterior reach. The results showed improved ROM of the knees in the Celadrin group, with no improvement in the placebo group. For example, significant improvement was reported in the Celadrin group for the medial step-down test, unilateral anterior reach. The authors concluded use of Celadrin as a cream is an effective tool "for improving knee ROM, ability to ascend/descend stairs, rise from sitting, walk and sit down, and unilateral balance."
"Training is very important to maintain your stamina and muscle tone, but we also have our little secrets that help keep us going," Albin said. "As a team, we believe in proper nutrition, daily use of nutritional supplements and engaging in an active lifestyle. The ladies and I do our research on what works for us. Supplements such as omega-3 EFAs and Celadrin help manage inflammation and stiffness. We also watch our diets and make sure we're getting enough whole grains, fruits, vegetables and protein. If we start making poor decisions, it will show up on the court."
Joint health product can be perfectly positioned to active seniors in their 60s and 70s, as more and more are retiring and enjoying exercising and competitive sports—and who are significant consumers of dietary supplements to preserve health, wellness and vitality.
Dean Mosca serves as president of Proprietary Nutritionals Inc., Division of Pharmachem Laboratories, Kearny, NJ, which specializes in branded, science-backed nutraceuticals that address most common health concerns.
Subscribe and receive the latest insights on the healthy food and beverage industry.
Join 47,000+ members. Yes, it's completely free.
You May Also Like
---