Research Suggests Carotenoids, Eggshell Membrane Confer Health Benefits
Research Suggests Carotenoids, Eggshell Membrane Confer Health Benefits
Recently published research explored the impact of high carotenoid dietary intake on leukocyte telomere length and the potential impact of eggshell membrane on osteoarthritic pain.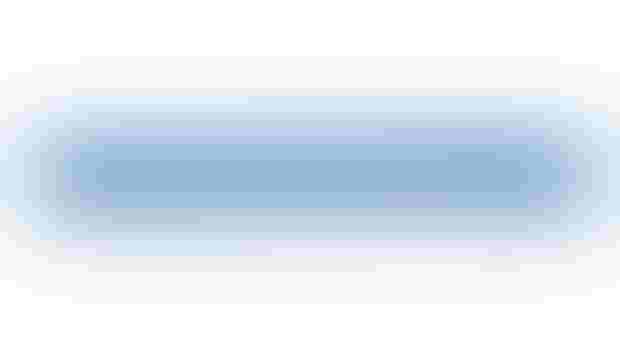 A new study, "Association between leukocyte telomere length and serum carotenoid in U.S. adults," demonstrated increased level of blood carotenoids (i.e., high consumption of carotenoid-rich foods) increases telomere length, a biomarker for age-related diseases. Shorter telomere length is associated with aging, cancer and a higher risk of developing age-related disease.
In the study, 3,660 U.S. participants aged 20 years or older were recruited in the 1999 to 2002 National Health and Nutrition Examination Survey (NHANES). The concentration of carotenoids (alpha-carotene, beta-carotene (trans+ cis), beta-cryptoxanthin, combined lutein/zeaxanthin and trans-lycopene) were measured by high-performance liquid chromatography (HPLC). DNA samples were extracted from whole blood and the leukocyte telomere length (T/S ratio), which was determined by the ratio of telomere repeat copy number (T) to the single-copy gene (S) copy number (T/S ratio) as control to normalize DNA.
Published online in the European Journal of Nutrition, the results suggested blood alpha-carotene, beta-carotene (trans+ cis) and beta-cryptoxanthin were significantly associated with 1.76-percent, 2.22-percent and 2.02-percent longer telomeres, respectively. However blood lutein/zeaxanthin and trans-lycopene did not show any statistical significance. Additionally, when comparing to the lowest carotenoid (alpha-carotene, beta-carotene  and beta-cyptoxanthin) quartiles, the telomere length increased from 5 to 8 percent in the highest carotenoid quartiles.
"Telomeres are specialized structures at the end of the chromosomes to protect the loss of our genetic data during cell division," explained CheeYen Lau, nutritionist at ExcelVite. "Unfortunately, the length of the telomeres shortens each time after cell division, and the shortening process is associated with aging, cancer and a higher risk of death. Hence, it is crucial to preserve the length of telomeres to ensure proper cell functions. The length of the telomere determines the life expectancy of the cell by regulating the number of replications that a cell undergoes. The results from this study are very encouraging, as high dietary intakes of carotenoids—especially alpha-carotene and beta-carotene—increases telomere lengths, which suggests reduced aging and risks for age-related diseases or better health."
Bryan See, regional product manager, ExcelVite, added, "This study highlights the importance of attaining high content of carotenoids from natural diets to minimize aging and age-related health problems. High intake of carotenoids can be achieved via dietary supplements, as a convenient way to help increase the plasma concentration of carotenoids."
Stratum Nutrition and joint-venture partner, ESM Technologies, the manufacturer of innovative, commercialized eggshell and eggshell membrane wellness ingredients, announced new peer-reviewed research was published online in the International Journal of Clinical Medicine evaluating their joint health ingredient, NEM® brand eggshell membrane.
An independent, clinical trial conducted in Italy by Phytonature sas (Bovolone, Italy) supported a rapid reduction in pain occurred with NEM brand eggshell membrane. The study recruited 25 subjects with moderate, persistent knee osteoarthritis. The study participants were supplemented once daily with a capsule containing 500 mg of NEM for 30 days and evaluated at 10 and 30 days using a short-form survey based upon the WOMAC questionnaire.
The researchers found statistically significant reductions in pain as early as 10 days, with nearly three-quarters of the participants feeling at least a 40-percent improvement in that time. The improvement continued throughout the end of the study (-66.4 percent). Rescue analgesic use dropped 78 percent in the first 10 days of the study, and all 25 subjects consumed no analgesic through the remaining 20 days of the study. There were no serious adverse events in the study, and NEM was reported to be well tolerated. The researchers concluded the trial validated previous clinical results.
"We're always pleased when an independent study is conducted that corroborates our own clinical results, particularly when it confirms NEM's fast onset of efficacy," commented Kevin J. Ruff, Ph.D., CCRP, senior director of scientific & regulatory affairs for Stratum Nutrition.
Subscribe and receive the latest insights on the healthy food and beverage industry.
Join 47,000+ members. Yes, it's completely free.
You May Also Like
---