Optimizing joint health formulas
Optimizing joint health formulas
Sports nutrition formulas targeting joint health may benefit from botanicals offering antioxidant support.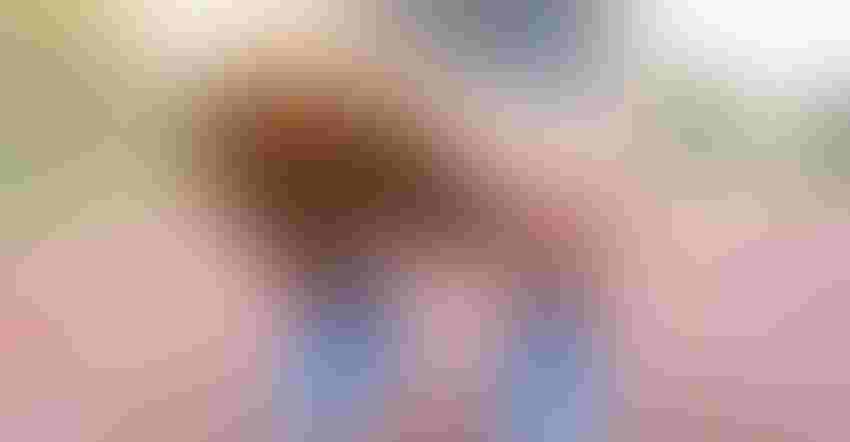 The bone and joint health supplements market is primarily driven by demand from the older population. While joint health challenges can be encountered at any age, the aging population is at greatest risk.
However, an increasing number of younger individuals are also experiencing joint health issues. A significant rise in awareness has occurred, and consumers in all age groups have increased the intake of bone and joint health supplements as a preventive measure, according to data from Market Reports World's "2020 Bone and Joint Health Supplements Market" research.
The increasing number of joint issues in younger and middle-aged individuals may be partially attributed to the rise in overweight and obesity in younger people, gaps in nutrition, and strenuous use of muscles and joints from causes such as exercise and sports. Additionally, many Millennials are seeing their own parents aging, and healthy, active aging has become a priority for all age groups.
Joint health opportunities in sports nutrition
Exercise can have a negative effect on the joints, giving rise to stiffness, soreness, pain and reduced mobility. Consumers are looking to ingredients that help to lessen perceived pain and stiffness, as well as support improved mobility. Certain botanicals are popular choices, possibly due to the potential roles they may play in increasing endogenous antioxidants and anti-inflammatory markers.
It is well-known that exercise has many health benefits. However, physical activity also causes muscle and joint cells to create free radicals (also known as reactive oxygen species, or ROS) as by-products of energy production. As a consequence, exercise can contribute to muscle soreness, joint pain, fatigue and overall discomfort, which can last for several days. Thankfully, the body is equipped to remove the free radicals through a system of endogenous antioxidant defenses. However, most active individuals need a boost. The aging process can reduce the body's ability to fight free radicals.
Emerging ingredients for joint health
Some ingredients like glucosamine, chondroitin and collagen are "old standbys" commonly associated with joint health formulations. However, as research continues to validate the efficacy of ingredients, a number of newer options are coming to the forefront. The demand for turmeric and omegas has exploded in the space, and many consumers are looking for plant-based, vegan-friendly options, with botanical ingredients like Aloysia citrodora (lemon verbena), Boswellia serrata (Boswellia), green tea and Zingiber officinale (ginger) garnering attention.
Lemon verbena—native to South America—has been traditionally used in Europe in the form of teas and drinks. This traditional use has now been backed up by science. Studies have shown that the effects of the herb can be attributed to its high polyphenolic content, especially the active constituent verbascoside, which is a well-known polyphenol. Lemon verbena (as move!plx, from Monteloeder) was shown to reduce exercise-induced oxidative damage markers, and reduced the expression of pro-inflammatory markers (Eur J Appl Physiol. 2011;111:695-705). Lemon verbena extract also presented a strong antioxidant effect in physically active individuals (Scand J Med Sci Sports. 2012;22[4]:454-461). An increase in glutathione (GSH)-reductase levels was observed in blood, along with a significant decrease in pro-oxidative stress markers.
Addressing oxidative stress and inflammation
High levels of oxidative stress can cause tissue damage, especially in the muscles and joints. In older adults, exertion from everyday activity can also cause oxidative stress, because as people age, their antioxidant capacity naturally decreases. This oxidative stress can slow recovery time and lead inflammation and soreness to linger longer. As such, ingredients that help to lower post-exercise oxidative stress and accelerate recovery time can be valuable. A number of botanicals do this through their ability to increase native antioxidant enzymes present in the bloodstream.
Previously mentioned lemon verbena extract studies have shown its connection to increasing blood levels of anti-inflammatory markers and decreasing pro-inflammatory markers. This lends to its potential to aid post-exercise recovery, as well as improve mobility and relieve muscle and joint-related discomfort.
Preferred delivery formats for joint health supplements
Market Reports World data indicated bone and joint health supplements are increasingly finding their place in the functional foods market. This suggests looking for ingredients that can be used in a range of applications and final product forms, whether capsules, tablets, soft gels, powders, ready-to-drink (RTD) beverages or others.
In formulating products targeted at joint health support, look beyond the traditional players to emerging ingredients backed by science.
Jonathan Jones is a product development manager and digital health scientific advisor at Monteloeder. He earned a doctoral degree in bioengineering and has almost 20 years of experience in clinical and applied research. Jones is an expert in understanding what it takes to design, develop and improve just-in-time adaptive intervention solutions based on clinical study data.
Subscribe and receive the latest insights on the healthy food and beverage industry.
Join 47,000+ members. Yes, it's completely free.
You May Also Like
---