Native type II collagen for joint health
Native type II collagen for joint health
Collagen for joint health is becoming a crowded market, so supplement brands must differentiate themselves with science-backed products.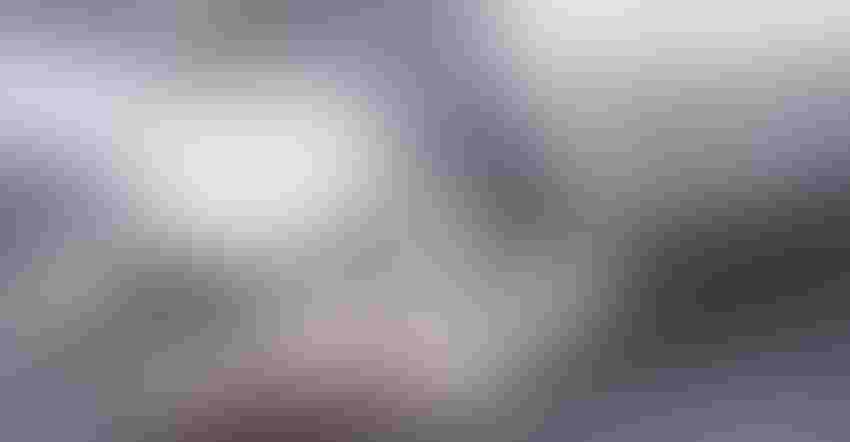 The interest in collagen and collagen derivatives is escalating. The category grew 33.8% to $46.6 million in the 52-week period ending Feb. 25, 2018, according to SPINS data. Worldwide, the market is expected to grow at an aggregated compound annual growth rate (CAGR) of 5.2% to a whopping $4.6 billion by 2023 according to research firm MarketsandMarkets.
Yet, this is a highly disparate category spanning applications from nutraceuticals to nutricosmetics, delivered in formats ranging from topical creams, lotions and cleansers to ingestible capsules, tablets, soft gels, chews, gels and functional/fortified foods. In a market such as this, differentiation is essential to successful product development.
Quick collagen primer
Collagens are a family of proteins that are most abundant in the extracellular matrix of connective tissues. Twenty-six different types of collagen have been identified based on their molecular structure, each with its own role and position in the body. The primary biological role of collagen is to provide a structural framework for tissues throughout the body.
Collagen products are defined by their degree of hydrolyzation and their molecular weight as either undenatured (native) collagen, collagen hydrolysate (hydrolyzed collagen) or gelatin. Undenatured (native) collagen has the highest molecular weight (300 kDA), while hydrozyled collagen ranges from 2 to 9 kilodaltons (kDa).
Collagen for joint care
Type II collagen is the main structural protein in the cartilage of the joints. Joint disorders involving inflammation and cartilage erosion, such as arthritis, are characterized by an autoimmune component in which the immune system acts against the body's own type II collagen. Studies have shown that supplementing with native (undenatured) type II collagen can help modulate the immune response against endogenous type II collagen.1
Unlike gelatin and hydrolyzed collagen supplements, native type II collagen works through a mechanism known as oral tolerization.2,3 This immune-mediated process involves ingestion of an autoantigen to suppress the immune response against endogenous tissue.
When taken orally, native type II collagen passes through the stomach into the small intestine, where the intact undenatured collagen molecule interacts with the immune system through the Peyer's patches.4 In the Peyer's patch, the collagen molecule binds to specific immune cells, which then signal the greater immune system to stop its attack on the body's own type II collagen. Unlike hydrolyzed collagen, native type II collagen does not need to be is not absorbed by the body rather it performs its function by simply interacting with binding to the immune cells in the intestinal lumen.5 By binding to the immune cells in the intestinal lumen, the molecule performs its function and is then excreted.
Thanks to this specific mechanism of action, it takes a small amount of native type II collagen to reduce inflammation and defend against collagen degradation.6 Whereas standard dosages for hydrolyzed collagen can be up to 10 g/d, the standard dose of native (undenatured) collagen is 10 mg/d.
Clinical evidence & market development
Use of native type II collagen for support of joint health was first investigated and reported in the early 1990s with a breakthrough publication in the journal Science.7 In the decades since, the ingredient has been available, but limited to one supplier. Recent advancements in extraction and manufacturing technologies have led to new clinical research and market competition by companies without infringing established intellectual property (IP), thereby opening the market and inspiring a resurgence of interest in this unique molecule.
Initial research with a potassium-free, native type II collagen (as b2-Cool from Bioiberica) followed the progress of 104 individuals with osteoarthritis (OA) of the hand, knee or hip for one year.3 Patients were treated with either glucosamine/chondroitin (1,000 mg each) or a combination of glucosamine/chondroitin and native collagen type II (2 mg). Results showed a significant (P<0.05) reduction in disease progression among the native type II collagen group as compared to baseline and those treated only with glucosamine/chondroitin. This was demonstrated both by radiologic score and by measurement of urinary C-terminal cross-linking telopeptides of type I collagen (uCTX-1) and uCTX11 (markers of collagen breakdown).8
Subsequent animal studies found that native type II collagen induced significant analgesic effects (marking a reduction in joint pain) comparable to that achieved with 250 mg/Kg of glucosamine, and strongly reduced interleukin (IL)-1 beta and TNF-a plasmatic levels (marking reduction of inflammation).9
Further clinical studies found that just three months of supplementation with native type II collagen along with acetaminophen produced significant reduction in visual analog scale for pain (VAS pain) for walking for those with OA of the knee compared to those taking only acetaminophen.10 The same study also found improvement of joint function as measured by Western Ontario and McMaster Universities Osteoarthritis Index (WOMAC) among those taking native type II collagen, while those taking only acetaminophen showed no such improvement.
Stand out in the crowd
It's clear that collagen is hot, consumers are looking for more than just another standard product in a new dress. Innovative ingredients like native type II collagen, with clear differentiation and clinical validation, allow product developers and marketers to stand out and stake a claim within this rapid-growth category.
Cai Berg is the founder and CEO of Berg Nutrition (formerly Berg Imports), a specialty nutraceutical distributor representing select European manufacturers in the U.S. market. A native of Germany, Berg has spent over two decades building relationships with manufacturers and suppliers in Germany, Spain, Norway and beyond, helping European companies understand and break through the challenges of the American marketplace.
 
References
1. Prabhoo R, Billa G. "Undenatured collagen type II for the treatment of osteoarthritis: a review." Intl. J. Res. Orthop 2018; 4:684-9.
2. Weiner H et al. "Oral Tolerance: Basic mechanisms and applications of oral tolerance." Immunol. Rev. 241, 241-259 (2011).
3. Faria A, Weiner H. "Oral Tolerance: Therapeutic Implications for Autoimmune Diseases." Clin. Dev. Immunol. 13, 143-157 (2006).
4. Park K et al. "Type II collagen oral tolerance; mechanism and role in collagen-induced arthritis and rheumatoid arthritis." Mod. Rheumatol. 19, 581-589 (2009).
5. Nagler-Anderson C et al. "Suppression of type II collagen-induced arthritis by intragastric administration of soluble type II collagen." Proc. Natl. Acad. Sci. U.S.A. 83, 7443-7446 (1986).
6. Moskowitz R. "Role of collagen hydrolysate in bone and joint disease." Arthritis. Rheum. 30, 87-99 (2000).
7. Trentham D et al. "Effects of Oral Administration of Type II Collagen on Rheumatoid Arthritis." Science 1993, 261(5129); 1727-30.
8. Scarpellini et al. "Biomarkers, type II collagen, glucosamine and chondroitin sulfate in osteoarthritis follow-up: the Magenta osteoarthritis study J Orthop Traumatol. 2008 Jun;9(2):81-7. doi: 10.1007/s10195-008-0007-5
9. Manelli et al. "Low dose chicken native type II collagen is active in a rat model of osteoarthritis." Ost International 2015, 26(S1); 184.
10. Bakilan et al. Effects of native type II collagen treatment on knee osteoarthritis: a randomized controlled trial. Eurasian J Med 2016, 48:95-101.
Subscribe and receive the latest insights on the healthy food and beverage industry.
Join 47,000+ members. Yes, it's completely free.
You May Also Like
---