Joint health support ingredients
Joint health support ingredients
Hyaluronic acid (HA) and eggshell membrane (EM) are among the ingredients helping drive innovation in joint health formulations.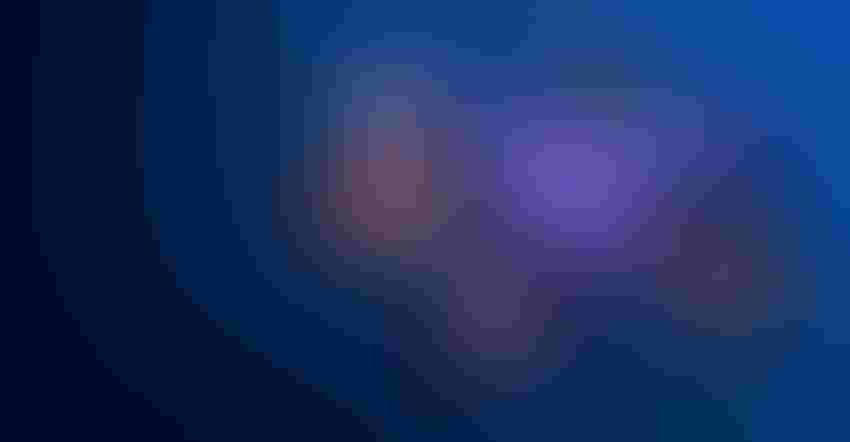 Joint and connective tissue disorders continue to grow among an aging population, resulting in significant costs financially and negatively impacting quality of life.
A report from Mordor Intelligence projected the global bone and joint health supplement market to grow at a compound annual growth rate (CAGR) of 6.6% from 2019 to 2024. It credited the growth in part to a growing prevalence of lifestyle diseases associated with aging, as well as a rise in the population of Baby Boomers. Arthi Padmanabhan, market research manager with New Hope Network, confirmed joint health is a top five concern among that population.
Glucosamine and chondroitin were once the standard in joint nutrition care. However, these ingredients have experienced a steady decline in sales over the past five years. According to the Nutrition Business Journal (NBJ), glucosamine and chondroitin sales were at US$652 million in 2016, but decreased by 8.4% to $597 million in 2019. NBJ estimated sales will continue to fall another 12.9% to $520 million by 2023.
Joint disorders
Arthritis is characterized by chronic inflammation in the joints resulting in pain. Without proper treatment, disorders affecting the bones and joints can lead to a host of troubling issues. The CDC named arthritis one of the leading causes of work disability in the U.S. and a common cause of chronic pain, with osteoarthritis (OA) the most common form.
OA is wear-and-tear inflammation that increases with age, while rheumatoid arthritis (RA) is an autoimmune condition affecting the lining of the joints. Traditional treatment for joint inflammation focuses on symptom relief through pharmaceutical intervention. However, consumers are becoming more aware of potential nutritional interventions for reducing chronic inflammation and pain.
A new class of ingredients
Consumers are seeking out ingredients to help them remain active. In response, the joint health market continues to evolve as a new class of ingredients makes its way onto the scene, further driving innovation and market growth.
Hyaluronic acid
Hyaluronic acid (HA) is a natural substance produced by the body that has three main functions—lubrication within joints,1 promoting growth of cartilage and bone,2 and reducing inflammation.3
One study determined orally administered HA binds to intestinal receptors, suppressing cytokines that lead to inflammation.4 And a randomized, double-blind, placebo-controlled trial revealed that daily oral supplementation with a natural extract mixture containing 48 mg of HA significantly improved knee pain and physical function in those with knee OA.5
Aside from oral supplementation, HA injections have also proven useful in the treatment of joint conditions. In a randomized, controlled pilot trial, 40 participants with RA exhibiting unilateral or bilateral ankle pain received HA injections at two-week intervals and demonstrated decreased pain and improved short-term foot function.6 Other research demonstrated the pairing of oral HA supplementation with injections may help extend its potential pain-relieving benefits.7
Eggshell membrane
Collagen, glucosamine and HA are bioactive compounds found in high amounts in chicken eggshell membrane (EM). Due to its composition, EM is a novel dietary ingredient making its way onto the joint health market stage.
EM supplementation has proven effective and safe for treating pain and stiffness associated with OA in the knee.8 A 2021 randomized, double-blind, placebo-controlled nutritional interventional trial worked with 150 subjects with a positive OA diagnosis of the knee. Subjects supplementing with 300 mg/d of EM reported decreased self-reported pain scores just one week after the initiation of treatment. Additionally, those supplementing with EM reported lower primary daily-life functioning scores, demonstrating EM may successfully help relieve OA knee pain.9
Two open-label human clinical studies examined natural eggshell membrane (NEM) for joint and connective tissue health.10 Researchers determined 500 mg/d of NEM significantly reduced pain both rapidly (seven days after) and continuously (30 days after).
This article was excerpted from a longer feature in the "Joint and bone health to maximize movement" digital magazine. Click the link to read it in its entirety, as well as access the full issue.
Madison Dorn specializes in the creation and management of content, with particular passion for the health/nutrition and fitness industries. In her free time, she enjoys working out and is a CrossFit Level One certified coach.
References
1 Kogan G et al. "Hyaluronic acid: a natural biopolymer with a broad range of biomedical and industrial applications." Biotechnol Lett. 2007;29(1):17-25.
2 Zhai P et al. "The application of hyaluronic acid in bone regeneration." Int J Biol Macromol. 2020;151:1224-1239.
3 Ardren N and Nevitt M. "Osteoarthritis: epidemiology." Best Pract Res Clin Rheumatol. 2006;20(1):3-25.
4 Asari A et al. "Oral administration of high molecular weight hyaluronan (900 kDa) controls immune system via Toll-like receptor 4 in the intestinal epithelium." J Biol Chem. 2010;285(32):24751-24758.
5 Kalman D et al. "Effect of a natural extract of chicken combs with a high content of hyaluronic acid (Hyal-Joint) on pain relief and quality of life in subjects with knee osteoarthritis: a pilot randomized double-blind placebo-controlled trial." Nutr J. 2008;7:3.
6 Wang CC et al. "Short-term effect of ultrasound-guided low-molecular-weight hyaluronic acid injection on clinical outcomes and imaging changes in patients with rheumatoid arthritis of the ankle and foot joints. A randomized controlled pilot trial." Mod Rheumatol. 2017;27(6):973-980.
7 Bowman S et al. "Recent advances in hyaluronic acid based therapy for osteoarthritis." Clin Transl Med. 2018;7:6.
8 Ruff K et al. "Eggshell membrane in the treatment of pain and stiffness from osteoarthritis of the knee: a randomized, multicenter, double-blind, placebo-controlled clinical study." Clin Rhumatol. 2009; 28(8):907-914.
9 Kiers J and Bult J. "Mildly Processed Natural Eggshell Membrane Alleviates Joint Pain Associated with Osteoarthritis of the Knee: A Randomized Double-Blind Placebo-Controlled Study." J Med Food. 2021;24(3):292-298.
10 Ruff K et al. "Eggshell membrane: A possible new natural therapeutic for joint and connective tissue disorders. Results from two open-label human clinical studies." Clin Interv Aging. 2009;4:235-240.
Subscribe and receive the latest insights on the healthy food and beverage industry.
Join 47,000+ members. Yes, it's completely free.
You May Also Like
---