Joint Health: Ingredient Benefits Worth Sharing
Joint Health: Ingredient Benefits Worth Sharing
Regular contributor Kathleen Dunn has five. Commit them to memory.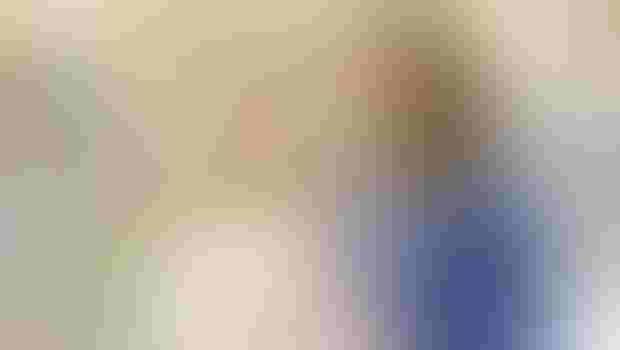 The joint health category is full of interesting ingredients ranging from specialty nutrients to fatty acids, herbs, vitamins, and beyond. In the mix, you'll find some really good stuff that not only delivers cartilage-building benefits, but also provides soothing relief for overused joints. What's more, joint health supplements have broad appeal. Just about every athlete, soccer mom or senior will tell you moving with comfort and ease is a top priority.
In this crowded space, ingredients backed by robust clinical research have a serious advantage. That means at least one well-designed human study (e.g., double-blind, randomized, placebo-controlled) with outcome measures that are both statistically significant (e.g., 95% confidence level) and clinically relevant. After all, this is the type of research that supports the "clinically proven" label claims that resonate so well with consumers in search of joint health.
So, supplement manufacturers, look for a supplier with ingredients backed by clinical data. And if you're a supplier, flaunt it! These five key benefits matter most. Here's a breakdown for manufacturers and suppliers.
1. Clinically shown to promote joint comfort
Many consumers reach for joint health supplements to reduce the aches and pains associated with sore joints. If you have clinical data showing that your ingredient works to improve joint comfort, share it. Clinically validated assessments of joint pain such as the Western Ontario and McMaster Universities Osteoarthritis Index (WOMAC) are commonplace in well-designed studies on joint health. These types of questionnaires are relatively inexpensive to administer, yet provide volumes of information about efficacy. And, if you have temporal data to support a fast action claim such as "works in as little as 7 days," don't forget to share that as well.
2. Clinically shown to improve joint function
If your research includes a measure of improved joint function, share it. Did your ingredient improve the range of motion of a joint (especially the knee) or did it relieve morning stiffness? A claim to promote joint mobility that is supported by robust research will earn your ingredient high marks from a product developer. Consumers will also be appreciative.
3. Clinically shown to maintain joint structure
It's one thing to be able to help relieve joint pain and improve joint function, but clinical proof that your ingredient helps maintain the structural integrity of joints offers a huge bonus. A good measure of this benefit is data showing the ingredient stimulates new cartilage production or helps maintain the space between joints.
4. Clinically shown to reduce the reliance on drugs
Research showing your ingredient helps reduce the need for drugs such as non-steroidal anti-inflammatory drugs (NSAIDs) is solid support of efficacy. Although a label claim comparing a supplement ingredient to a drug would not be in compliance under regulation, this important benefit can be readily available to consumers in third-party literature. So, it's certainly worth sharing—and investing in.
5. Clinically effective amounts are required
Some suppliers require finished products contain the same amount of an ingredient as that shown to be clinically effective. You simply can't skimp and use less. For a supplier, it's a smart way to ensure that all products that contain the ingredient will deliver on its promise. For a product developer, it helps preserve the premium reputation of an ingredient as an effective joint health solution backed by research.
Subscribe and receive the latest insights on the healthy food and beverage industry.
Join 47,000+ members. Yes, it's completely free.
You May Also Like
---