Joint health formulations tap into differentiation
Joint health formulations tap into differentiation
Joint health products are tapping into clinically supported ingredients, proprietary blends, delivery technologies, consumer appeal and more.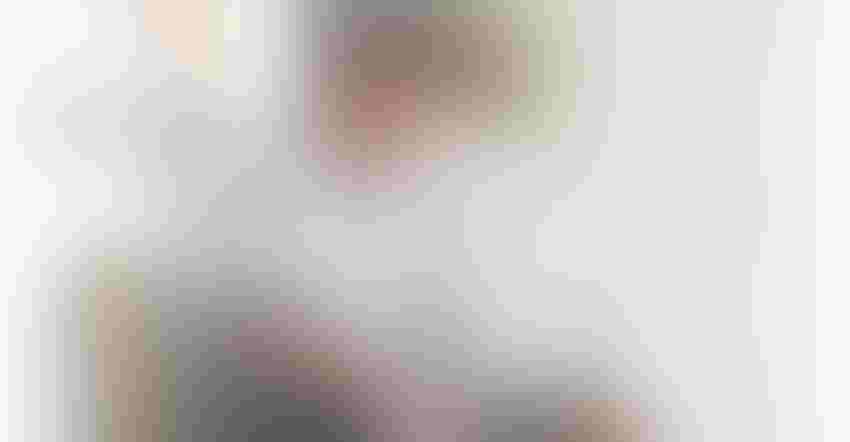 Despite the availability of numerous joint products on the market, statistics suggest a growing need and desire for ensuring joints don't start creaking or hurting too soon.
Among the current offerings, Joint Health Original and Joint Health Advanced from Redd Remedies are targeted to the individual experiencing joint discomfort, as well as the consumer with healthy joints who works out hard and does not want to develop joint pain or degradation, according to company founder Dan Chapman.
Redd Remedies' Joint Health formulas are built on the same key ingredient, NEM (natural eggshell membrane), "a natural food sourced ingredient with a small (500 mg) daily dose that contains naturally occurring glycosaminoglycans such as chondroitin and hyaluronic acid, as well as three varieties of collagen (types I, V, X)," Chapman described.
Sabinsa's joint health blends from America's Finest Inc. (AFI) include ArthrBlend-SR and NiLitis SR. ArthrBlend-SR contains herbal extracts and nutrients to support healthy joints and connective tissues in the body. Each tablet contains glucosamine sulfate, Boswellia and Curcumin C3 Complex, formulated for consumers seeking management of inflammatory conditions, according to Shaheen Majeed, president worldwide, Sabinsa. Meanwhile, Sabinsa's NiLitis SR is a sustained-release blend of "phytoactives that are well recognized in supporting healthy joint functions and relief from discomfort," he described, adding, "sustained release facilitates better absorption of nutrients as they are metabolized, even as they release slowly over a period of 8 hours."
Expressly for practitioners, Patient One MediNutritionals Cartilage Comfort from MediNutritionals Research LLC is a blend of "clinically proven ingredients to help strengthen and support the maintenance and natural repair processes of healthy connective tissue," said Kathy McIntee, company vice president. "This formula supplies UC-II, an undenatured type II collagen complex, OptiMSM and Meriva turmeric to promote joint health and comfort in a convenient, one-capsule-per-day dose."
As a practitioner who avidly recommends supplements to patients, Robert Kachko, N.D., LAc, president elect, American Association of Naturopathic Physicians, and founder of Inner Source Health, offered practical advice to brands concentrating on joint health solutions: "As much as possible, formulating in ways that make it easy and tasty for people to consume will go a long way. Also, it is essential now to have real human trials on your formula or product, as opposed to saying something vague, such as 'curcumin works for joint pain.' Large, robust studies are difficult to fund, but I find more and more that they're essential—especially if you want health care providers to recommend them regularly."
Juliana Erickson, senior marketing manager, Consumer Health & Nutrition, Lonza, added that as consumers are showing increasingly complex needs and preferences, it is important for joint health solutions to continuously evolve to meet the demands. As such, to differentiate themselves in the joint market space, manufacturers are increasingly looking to formulate innovative combination products that may "expand the functionality of ingredients by inducing faster action than that of the single ingredients, or achieve synergistic effects for additional joint specific benefits," she said. "These solutions demonstrate how pushing the joint health market to new horizons with synergistic ingredient combinations, as well as advances in delivery technologies, can meet the needs of an increasingly diverse and demanding consumer."
To read the full deep dive, which includes a wealth of information about related ingredients, research and the overall market, download "Mobilizing the joint health category."
Subscribe and receive the latest insights on the healthy food and beverage industry.
Join 47,000+ members. Yes, it's completely free.
You May Also Like
---