Growth areas for bone health supplements
Growth areas for bone health supplements
Athletes, the elderly, women of childbearing age, people past middle age, vegetarians and vegans are key populations that may have unmet bone health needs.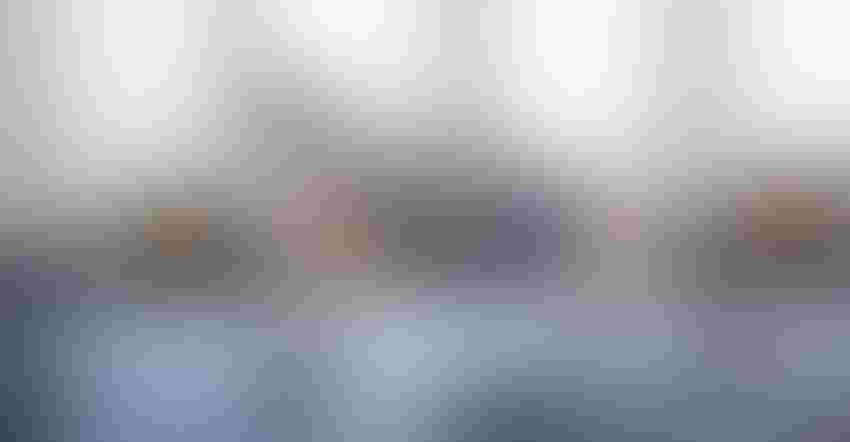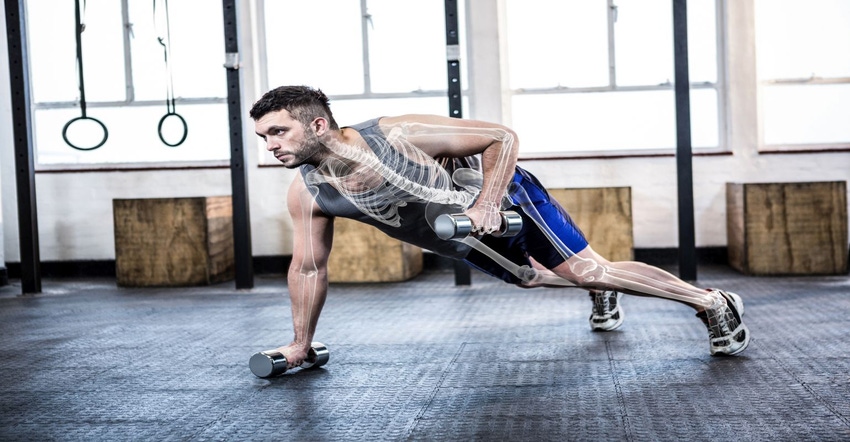 Porous bones show up on an X-ray as puddles of darkness in various shades of grey—the lighter, the more bone; the darker, the less. In an X-ray, bones absorb almost all the radiation due to their density; the less dense, the more shadow.
The goal for dietary supplements is to limit the darkening shadows in X-rays by ensuring that bone turnover remains as balanced as possible for as long as possible, which contributes significantly to desirable density/mass and strength.
While many consumers actively turn to supplements and functional food and beverages to support bone health, tremendous opportunity exists for launches in the market. The 2020 Council for Responsible Nutrition (CRN) "Consumer Survey on Dietary Supplements" indicated 21% of supplement users reported taking dietary supplements to support bone health.
"Once a niche supplement category dedicated to postmenopausal women and generally older populations, bone support supplements have nowadays become mainstream," stated Florencia Moreno, global business development manager health and nutrition at Rousselot.
Oliver Wolf, head of business-to-business (B2B) global marketing at GELITA, said it's estimated that every third woman and every fifth man in the world older than 50 will sustain an osteoporotic-induced bone fracture during their lifetime.1 "In the EU alone, the number of these incidences is predicted to grow by 28% from 2010-20252—so you can see that this is not an inconsequential problem," he commented.
Xavier Berger, mobility and joint health market manager at Gnosis by Lesaffre, said proprietary Innova Market Insights data showed that new product launches containing vitamin K2 (as menaquinone-7) increased by almost 60% annually between 2017 and 2020. While dietary supplements took the lion's share of those launches (at nearly 75%), "More notable is the increase in functional foods and beverages as delivery formats, including sports nutrition powders, dairy products and chocolate bars. This shift to more pleasant means of consumption creates an opportunity to reach a broader consumer audience and grow the vitamin K2 [and bone health] category," he observed.
Other areas of opportunity lie in the unconventional target consumers for bone-support products—athletes/fitness enthusiasts and vegans/vegetarians.
Wolf suggested the former group contains both amateur and professional athletes who are prone to stress fractures from training regimens that subject the bones to intense workloads. Stress fractures tend to be more common in the lower rather than the upper limbs, as the weight-bearing bones found in the lower limbs are subjected to repetitive forces and stress during physical activity. Athletes who play sports that involve repetitive running and jumping are at particular risk of stress fractures.
Indeed, Moreno underscored, the link between bone health and athletic performance/exercise/training "represents huge market potential for innovation across the sports nutrition segment that caters to an emerging dynamic audience: fitness aficionados who constitute a focus demographic, with 4.3% of all sports nutrition launches in 2020 featuring a bone health claim, and a 20.8% overall growth (compound annual growth [CAGR] 2015-2020) in bone health sports nutrition products, according to [proprietary data from] Innova Market Insights."
David O'Leary, commercial manager at Marigot Ltd., explained that exercise-induced increase of parathyroid hormone is key to managing calcium metabolism in the body. If the body is not receiving adequate minerals through diet, reserves are quickly lost, which impacts bone mineral density, leading to mineral loss from bone and ultimately development of osteopenia.3 This can be arrested through supplementation: Calcium and magnesium are important minerals for bone and muscle health and must be considered for proper bone health maintenance.
The growing number of vegans and vegetarians globally has an impact on bone health supplement innovation, as these populations have a need for skeletal preservation more so than omnivores, pointed out Jonathan Bortz, M.D., vice president of nutrition science at Balchem. In a 17-year follow-up study—the largest to look at bone fractures in different dietary groups—researchers found that vegetarians had four times as many fractures and vegans had 19.4 times more fractures than meat eaters.4
Editor's note: The full version of this article appears as "Core nutrients for bone support" in the "Joint and bone health to maximize movement" digital magazine. Click the link to find additional information about ingredients in the category, product innovation, related developments in joint health and more.
Lisa Schofield is a veteran writer and editor who got her start interviewing rock stars for national music magazines. She now writes and edits content for B2B media and suppliers in the natural health product industry. She has served as editor for Vitamin Retailer and Nutrition Industry Executive, and prior to that as associate editor for Whole Foods.
References
1 Jordan KM and Cooper C. "Epidemiology of osteoporosis." Best Pract Res Clin Rheumatol. 2002;16(5):795-806.
2 Melton LJ 3rd et al. "Bone density and fracture risk in men." J Bone Miner Res. 1998;13(12):1915-1923.
3 Shea KL et al. "Calcium Supplementation and Parathyroid Hormone Response to Vigorous Walking in Postmenopausal Women." Med Sci Sports Exerc. 2014;46(10):2007-2013.
4 Tong TYN et al. "Vegetarian and vegan diets and risks of total and site-specific fractures: results from the prospective EPIC-Oxford study." BMC Med. 2020;18:353.
Subscribe and receive the latest insights on the healthy food and beverage industry.
Join 47,000+ members. Yes, it's completely free.
You May Also Like
---