Choosing a Clinical Center for a Bone/Joint Health Human Study
Choosing a Clinical Center for a Bone/Joint Health Human Study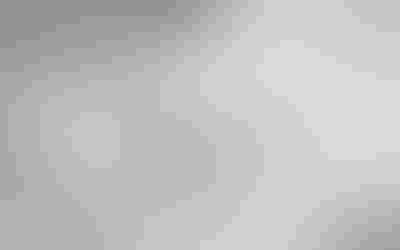 An increasing incidence of bone and joint conditions is a major driver for the global growth in the market for health supplements that address these problems effectively. A recent report by Global Industry Analysts, forecasts the worth of bone and joint health supplements market to be more than $9 billion by 2017 and attributes it particularly to a globally aging population, changing consumer lifestyles and a focus on preventive medicine. The Asia-Pacific region is predicted to display most rapid growth over the reporting period at compound annual growth rate (CAGR) of 6.8 percent.
Osteoarthritis, earlier known to affect only seniors is now found in relatively young people also. A recent study in India suggests that osteoarthritis (also known as arthritis) beats diabetes, HIV and cancer to claim the number one spot among ailments in the country. Shockingly, the study found that in 25 to 35 age groups, osteoarthritis figures as the second most prevalent condition after diabetes.
Osteoporosis also referred to as "silent disease" where patients are often unaware about the disease until they suffer a fracture. The "Osteoporosis - Epidemiology Forecast to 2022" report from research and consulting firm GlobalData predicts that the climbing elderly population of India and China will lead to a surge in the prevalence of osteoporosis in this decade. Osteoporosis prevalence in China and India is expected to increase at an annual growth rate (AGR) of 3.6 percent and 3.4 percent respectively. The report describes the prevalence of osteoporosis in each of the major markets for 2012 and 2022.
Dietary supplement and ingredient companies globally have been investing heavily in arthritis human studies over the last decade which saw growing concerns about the long term use of conventional anti-inflammatory agents like Vioxx which was withdrawn in 2004. Out of the total of 217 studies registered on ClinicalTrials.gov for osteoporosis and osteoarthritis using various herbal, nutraceutical supplement 128 were in the last five years.
Major claims for bone and joint health products
Improves joint mobility and flexibility

Maintains healthy joints and cartilage

Helps to reduce the risk of osteoporosis and build strong bones

Relieves knee and joint pains

Helps in cartilage regeneration

Helps maintain normal joint strength and function

Helps support cartilage and joint function associated with exercise and movement
Challenges for clinical studies on bone and joint health products
Study Design
Identification of the correct target population, choosing the appropriate recruitment criteria, outcome measures and treatment duration are the most important aspects of designing a clinical study.
A bone health study can be conducted on human volunteers at risk of development of osteoporosis (post-menopausal women, elderly people) using DEXA as the method of assessment for bone mineral density (BMD). Such a study should ideally have treatment duration of one year to detect substantial changes in the BMD values.  Also, to evaluate a claim of risk reduction of fractures, the follow-up period has to be even longer and measures of both BMD and fracture incidence have to be included in the study. Similarly, for measuring the rate of cartilage degeneration (e.g. changes in joint space width) can be used for substantiating a claim of risk reduction of osteoarthritis which again requires a long term follow-up of study subjects.
Volunteer recruitment and retention
Recruitment of patient population at risk of developing osteoarthritis or osteoporosis can be a concern as these patients are not aware of the presence of a disease and hence do not usually approach a doctor for treatment. Another challenge is to retain the volunteers for the long study duration in order to minimize the loss of data and wastage of time and resources.
India offers a genetically diverse patient population across different age groups and a large database of volunteers who have not been exposed to many medications. The increasing prevalence of bone and joint health disorders and rise in the elderly population has led to an increase in the number of people at risk of developing these ailments. Despite its relatively poor awareness among younger Indians, early diagnosis is led by Indias improving healthcare system leading to availability of diagnosed at risk population.
India and China are known to have higher recruitment and retention rates due to the deep trust that patients have in their treating physician. Moreover, the research sites also have dedicated staff for regular follow up of clinical study volunteers ensuring adherence to protocol specified procedures and very low dropout rates.
In our discussions with our North American clients who had in the past placed studies in the United States, one concern that commonly emerged was study completion speed. For companies who would like to have the data for native population, this problem can be addressed by having few subjects enrolled in the United States and others in Asia. Through years of exploration we believe that there is merit in considering possible sites within the United States and outside to get the best out of both worlds for the crucial human study being planned.
Data Quality
Most of the studies for evaluating normal joint function include outcomes related to joint mobility, stiffness and discomfort or pain. Assessment of these outcomes is done by various scales like Visual Analog Scale (VAS), Western Ontario and McMaster Universities Arthritis Index (WOMAC), Short Form SF-36, Knee injury and Osteoarthritis Outcome score (KOOS), etc. Although, these scales and questionnaires are validated and widely used, the outcomes can differ if the staff imparting the questionnaire is not adequately trained. Sites in India have gained immense experience in the last decade to administer in these scales that are widely used in clinical studies to assess patient-rated outcomes.
Sites in India have access to all the state of art medical technology needed for joint and bone health assessments like digital X-rays, Dual Energy X-Ray Absorptiometry (DEXA) scans, Magnetic Resonance Imaging (MRI) for cartilage and arthroscopy. Thus, study data quality can be maintained to match the best in the world.
Keeping Study Costs in Control
The availability of extensive patient population at risk for osteoarthritis and osteoporosis in India helps in rapid recruitment for bone and joint health studies and trained study personnel at sites helps in maintaining high levels of quality. To add to this is the cost savings resulting from the low cost of medical services, investigator fees and overall conduct of clinical study in India. The saving in total study costs is estimated to be 30 to 50 percent in India and the savings on some of the lab tests for bone and joint health can be as much as 90 percent as seen in the table below. It may make business sense to consider enrolling subjects at US sites and sending the blood samples to India for analysis on some studies.
Compliant high quality data, faster study conclusions and cost advantages make a strong case for considering Asia when placing your next human study for a joint health or bone health supplement.
Dr. Navneet Sonawane is head of clinical operations and medical writing and Jayesh Chaudhary is CEO at Vedic Lifesciences, a research center with sites in the United States and India.
Subscribe and receive the latest insights on the healthy food and beverage industry.
Join 47,000+ members. Yes, it's completely free.
You May Also Like
---