Build Strong Bones Early To Evade Osteoporosis, Low Bone Mass Later
Build Strong Bones Early To Evade Osteoporosis, Low Bone Mass Later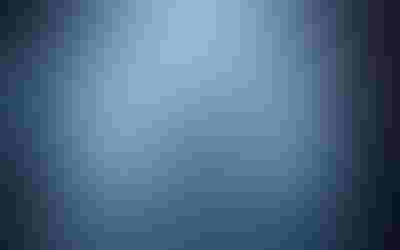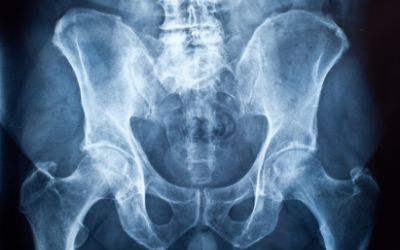 Osteoporosis is a disease characterized by weakened and fragile bone tissue, leading to an increased chance of fracture, and is a far more prevalent and devastating disease than most people realize. The National Osteoporosis Foundation (NOF) recently released new prevalence data estimating that approximately 9 million U.S. adults over the age of 50 have osteoporosis and more than 42.5 million adults have low bone mass, placing them at an increased risk for osteoporosis and broken bones.
While the popular belief is that osteoporosis is a disease that impacts older women, osteoporosis is in fact a disease that affects both genders. Actually, one in four men and one in two women will experience a bone break caused by osteoporosis in their lifetime, and currently, only 23 percent of older women who have suffered a fracture receive either a bone density scan and/or are put on an anti-osteoporosis therapy, which represents nearly an 80-percent care gap.
While these statistics seem bleak, there are ways to combat osteoporosis, and starting early is key. To offset the prevalence of this debilitating disease, consumers can start by developing smarter dietary and physical activity patterns early in life. Humans achieve what we know as peak bone mass" or full genetic potential of the skeleton in their mid- to late 20s. Optimal dietary intakes of nutrients such as calcium and vitamin D, among others, can lead to stronger bones earlier in life and thus prevent the onset of osteoporosis later in life. Imagine the difference in a structure originally made from wood versus one made from steel, and then consider which will stand the test of time. This is a good analogy for illustrating how the strongest bones will last the longest. Diet and physical activity patterns, including weight-bearing exercises, are essential to building a solid skeletal structure to withstand the aging process.
Unfortunately, intake of nutrients such as calcium and vitamin D are not optimal among Americans. A new study published in the Journal of the American College of Nutrition showed for the first time that low-income, overweight and/or obese minority populations may be at greater risk of calcium and vitamin D insufficiency (J Am Coll Nutr. 2013;32(5): in press). Adults who used supplemental calcium and vitamin D showed a statistically significant lower prevalence of insufficiency. This data suggests that age- and gender-specific supplementation and modest use of fortification with calcium and vitamin D may be warranted for targeting certain sub-populations, particularly older adults, teenagers, minorities, and those who are low income and overweight and/or obese.
Raising awareness around the prevalence of osteoporosis and the preventive measures that can be taken to strengthen bones early on is paramount. The National Bone Health Alliance (NBHA), a public-private partnership launched in 2010, is focused on building this awareness. NBHA brings together the expertise and resources of its member organizations to collectively promote bone health and prevent disease; improve diagnosis and treatment of bone disease; and enhance bone research, surveillance and evaluation. NBHAs 52 member organizations, along with liaisons representing the Centers for Disease Control and Prevention (CDC), NASA, the National Institutes of Health (NIH) and FDA, are working together toward one shared 20/20" vision: to reduce the incidence of bone breaks 20 percent by the year 2020, and improve the overall health and quality of life of all Americans by enhancing their bone health improve. Three major initiatives NBHA is implementing in support of this vision include:
An awareness campaign, 2Million2Many, which highlights the connection between fractures and osteoporosis and the 2 million bone breaks each year that are no accident but instead signs of osteoporosis.

Advocating for the widespread implementation of Fracture Liaison Service (FLS) programs that coordinate post-fracture care led by an FLS coordinator (a nurse or other health professional) who ensures that individuals who suffer a fracture receive appropriate diagnosis, treatment and support (e.g., a bone mineral density [BMD] test, a calcium with vitamin D supplement prescription, anti-osteoporosis medication prescription).

Standardization of bone turnover marker sample collection procedures and establishment of a U.S. reference range for bone formation and resorption markers, which will allow clinicians to use bone turnover markers in osteoporosis management and treatment.
Additionally, the NOF (which manages the NBHA) is dedicated to advancing science and public health by combating low bone density early on in life with the goal of preventing osteoporotic fracture later in life. Recently, NOF supported a reanalysis of the Womens Health Initiative, a randomized controlled trial of more than 35,000 post-menopausal women, which authoritatively showed calcium and vitamin D supplementation decreased the risk of hip fracture by 35 to 38 percent with no adverse cardiovascular effects.
Taylor C. Wallace, Ph.D., CFS, FACN, is the senior director of scientific and clinical programs at the National Bone Health Alliance and the senior director of science, policy and government relations, National Osteoporosis Foundation.
Hear Taylor Wallace speak about the role of supplementation and food fortification on bone health on the SupplySide Why Stage at SupplySide West on Thursday, Nov. 14 from 11:15 to 11:25 a.m.
Subscribe and receive the latest insights on the healthy food and beverage industry.
Join 47,000+ members. Yes, it's completely free.
You May Also Like
---