Beyond Glucosamine and Chondroitin for Joint Health
Beyond Glucosamine and Chondroitin for Joint Health
Novel joint health ingredients such as undenatured type-2 collagen, curcumin, MSM, boswellia and eggshell membrane are spurring product innovation beyond the old standbys glucosamine and chondroitin.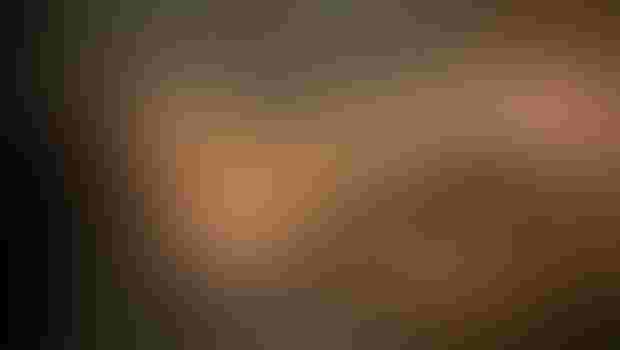 With age comes wisdom, but age is also associated with chronic medical conditions such as osteoarthritis (OA) and its common symptom—joint pain. Globally, the Organization for Economic Co-operation and Development (OECD) estimated 10 percent of men and 18 percent of women older than 60 suffer from symptomatic OA. And with the global share of the population aged 65 and older expected to double from 8 percent of the population in 2010 to 16 percent in 2050 (Pew Research), the search is on for solutions to joint pain and OA.
The search for natural joint health products has often ended with glucosamine and chondroitin supplements, which are reasonable choices given these ingredients are made from substances naturally found in healthy cartilage. The traditional thinking is that glucosamine sulfate and chondroitin sulfate can help relieve pain and improve mobility, a convention that helped dominate the natural joint health market for many years. But that position of dominance has been undermined by recent clinical studies that raise doubts about the efficacy of either substance.
Consumers seem to be picking up on the doubts, as SPINS logged a 6.1-percent sales decline in glucosamine-chondroitin combination supplements through natural supermarkets and conventional outlets for the 52 week period ended Jan. 18, 2014.
The latest research comes out of Canada, where a team led by professor Johanne Martel-Pelletierof the OA research unit of the University of Montreal Hospital Research Centre looked into the effect of anti-inflammatory pain medications, and glucosamine and chondroitin on joint pain (Ann Rheum Dis. December 2013). The study found patients taking both anti-inflammatory pain medications plus glucosamine and chondroitin supplements had less knee pain than those who took only the pain drugs, but no supplements. However, those who took the glucosamine and chondroitin supplements without pain medication showed no difference in pain versus patients who took neither supplements nor pain medication.
While the study results were cloudy, the good news is joint health options above and beyond glucosamine and chondroitin are proliferating, with some promising dramatically improved efficacy. TFX Health LLC's new TFX Flex is one recent example, a joint health supplement said to contain a dietary ingredient called undenatured type-2 collagen (branded as UC-II®, from InterHealth Nutraceuticals). This ingredient is claimed to be twice as effective as glucosamine and chondroitin for joint pain relief. According to TFX Health, a randomized, double-blind, placebo-controlled human clinical study found 40 mg of UC-II was more than twice as effective as 1,500 mg of glucosamine and 1,200 milligrams of chondroitin for supporting joint health, comfort and flexibility.
Turmeric is another promising natural anti-inflammatory compound that is emerging as a viable natural joint health solution, with sales of turmeric supplements up 48.6 percent in natural products supermarkets for the 52-week period ended Jan. 18, 2014, per SPINS. Turmeric is a plant that is part of the ginger family and is native to India and Southeast Asia. The root of the plant is often used for Indian curry, but more recently turmeric has caught on in the supplement aisle. Curcumin is the active ingredient in turmeric that is credited with the root's anti-inflammatory properties, and supplement products may reference either turmeric or curcumin.
Turmeric is beginning to appear in combination with other natural joint health substances, as with new VitaBreeze Glucosamine, Chondroitin, MSM, Turmeric Joint Formula from Portland, OR-based VitaBreeze. This "Triple Strength Potency" formula provides joint relief, cushions joints and supports mobility and flexibility "in a natural way." The supplement's MSM ingredient helps build collagen levels that are necessary for cartilage health, while turmeric provides potent anti-inflammatory properties. And while turmeric may be new to many consumers, it has a long history in some parts of the world. Turmeric has been used for thousands of years in Asia as an anti-inflammatory in Ayurveda medicine. Ayurveda itself is gaining momentum, as Datamonitor Consumer's Product Launch Analytics database of new products logged a 46-percent increase in new food and non-food launches marketed as "Ayurveda" or "Ayurvedic" in 2012 versus the prior year.
Another natural ingredient with joint pain relief potential that also has roots in Ayurveda medicine is boswellia. Also known as "Indian frankincense," boswellia comes from the thick, papery bark of boswellia trees that produce a gum that contains an oil traditionally been used to treat joint pain and inflammation, as well as respiratory ailments, digestive disorders and more. ApresFlex brand Boswellia serrata Extract is one of four clinically proven ingredients found in new Beneflex Joint Support Supplement. New from Salt Lake City, UT-based Beneflex, the supplement also contains hyaluronic acid, UC-II and turmeric extract. The supplement is claimed to offer fast relief from joint discomfort and improved joint flexibility in a highly concentrated capsule format.
Though many natural joint health solutions are plant-based, other sources have surfaced. Natural eggshell membrane is a relatively new source of joint pain relief that literally comes from a unique whole food source: eggs. The "membrane" here refers to the thin layer between the shell and the egg white. Natural egg membrane is said to be a great source of glycosaminoglycans that include collagen, hyaluronic acid and chondroitin sulphate—all joint-friendly substances. But what may be most special about natural egg membrane is its relatively fast action. Mississauga, Ontario-based WN Pharmaceuticals claimed that its Webber Naturals NEM (Natural Eggshell Membrane) vegetarian capsules reduce joint pain by 20 percent or more after seven to 10 days of use. Speed of action matters to consumers. Datamonitor's 2013 Global Consumer Survey found that results that were "achieved quickly" and were "noticeable to you" had either a "high" or "very high" amount of influence on opinions of health and beauty products by 55 percent and 69 percent of global consumers, respectively.
And just to prove that joint health is not exclusively the domain of older consumers, new Flexicus High Performance Joint Supplement from Cape Coral, FL-based Flexcin International Inc. is formulated especially for "performance-focused athletes." Formulated with cetyl myristoleate complex (as CM8®) along with MSM, glucosamine, collagen and more, the supplement is designed to help improve strength and athleticism while fighting inflammation and protecting the joints. Indeed, joint health products for younger consumers are becoming more common; an emerging trend that bears watching.
Without a doubt, there is life in joint health products above and beyond old standbys such glucosamine and chondroitin, as a deep bench of naturally-sourced solutions shows.
Tom Vierhile is the innovation insights director for Datamonitor Consumer (datamonitorconsumer.com). Tom can be reached at (585) 396-5128, [email protected] or on Twitter at @TomVierhile.
Subscribe and receive the latest insights on the healthy food and beverage industry.
Join 47,000+ members. Yes, it's completely free.
You May Also Like
---