Applesthe Original Superfruit
Applesthe Original Superfruit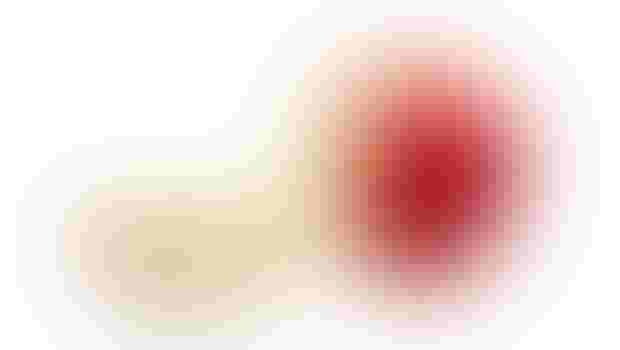 During this month of Octoberwhen Apple Day is celebrated worldwideits especially appropriate to acknowledge and honor the health benefits of apples, the original superfruit."
While shoppers busy choosing in-season Romas or filling baskets at farmers markets are likely aware of apples nutritional power, few know that apple peel contains up to six times more nutrients than the flesh. When dried and powdered, the nutrients are even more concentrated and easily absorbed.
These health benefits are now available as a new dietary supplement ingredient called DAPPdried apple peel powder. DAPP provides the antioxidants, polyphenols and flavonoids of organic apples in a convenient daily dose.
Benefits by the B ushel
Increasingly, fruits are taking center stage as an option for nutritional support of joint health. That is because researchers, health care practitioners and consumers are seeing promise in the polyphenolic flavonoid content of fruits. Research into polyphenolic flavonoids is revealing the potential of fruit to reduce inflammation, improve mobility and reduce pain sensation.
One polyphenolic flavonoid, quercetin, found in apples, is especially promising. Research has found that quercetin has significant anti-inflammatory effects, suggesting benefits for support of disease related to ongoing inflammatory response, including joint health.
DAPP for Joint H ealth
Intrigued by the power of the peel, researchers at NIS Labs, an independent contract research laboratory specializing in natural products research, performed a 12-week study to explore the effects of DAPP, which is pending publication. Healthy people with moderate complaints of reduced joint range of motion (ROM) in well-defined areas, and associated chronic discomfort were chosen for the study.
The subjects consumed 4.5 grams DAPP daily for 12 weeks, with evaluations at baseline, two, four, eight and 12 weeks. Each evaluation included measurements of cellular antioxidant protection capacity (CAP-e bioassay), 17 distinct ROM measurements, and joint discomfort evaluated through Visual Analogue Scales (VAS).
The results were: 
Improved antioxidant protection. Subjects demonstrated a statistically significant improvement in serum antioxidant protective status. This improvement was measured by the CAP-e bioassay, including several inflammation markers.

Improved joint mobility. Subjects exhibited improved ROM, with some areas improving in as little as two weeks and all areas showing improvement by 12 weeks.

Reduced joint discomfort. Reductions in joint discomfort were statistically significant after four weeks and were highly significant by the end of the 12-week period.
Sweet or tart, apples are a great addition to any meal, especially now, when theyre in season. DAPP offers an effective, convenient way to get your apple a day" benefitsnot just during harvest season, but every day of the year.
A registered holistic nutritionist (RHN), Lorraine Leahy is the president of AppleActives, which produces AppleActiv. 
Subscribe and receive the latest insights on the healthy food and beverage industry.
Join 47,000+ members. Yes, it's completely free.
You May Also Like
---