Herbs and botanicals meet blended demands of traditional wellness and validated efficacy – analysis
Herbs and botanicals meet blended demands of traditional wellness and validated efficacy – analysis
Botanicals provide powerful health solutions and remain strong in the market. Learn more in this ITB Trend Spotlight.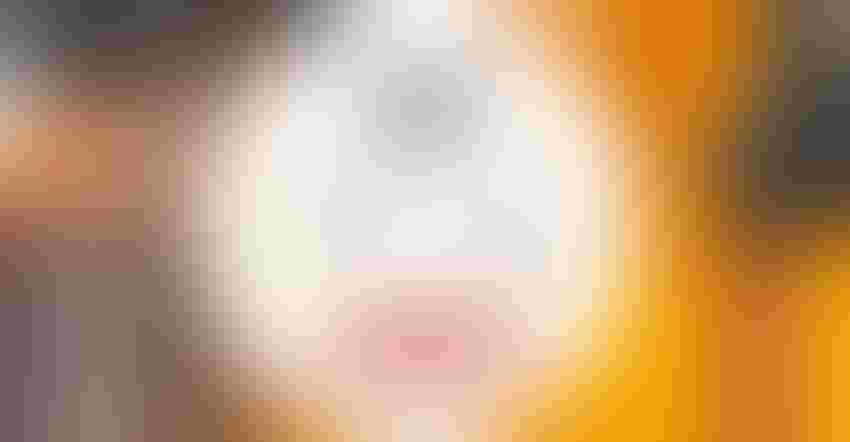 Herbs and Botanicals has been the fastest-growing supplement category since the middle of the past decade (except for 2020, when the world grabbed toilet paper with one hand and Vitamins C & D with the other, pushing Vitamins and Minerals ahead). Nutrition Business Journal analysts project the segment to remain among the fastest growing through 2025.
Total global herb and botanical sales reached $37,506 million in 2021, according to the 2022 NBJ Global Supplement Business Report, with 5.6% growth since 2020, down from the COVID crest of 7.8% the previous year. In the United States, herb and botanical sales reached $6,167 million in 2021, with a 4.3% growth rate.
Although the pandemic drove a clear spike in botanicals driven by immune and stress specific botanicals like elderberry and ashwagandha, the post-pandemic drop has been more of a course correction, with steady sales and growth across the larger botanicals sector to continue. And it is worth noting that this botanical sales pattern followed the same fundamental trend throughout the entire supplement industry as reported by NBJ; spike, correction, steady growth. Forecasters expect the global estimated botanicals sales of $38.9 billion through 2022, with the projected CAGR through 2024 of 3.9%. The sales rate growth forecast in the U.S. is stronger, with a forecast of 4.3% in 2022, 5% in 2023, 6.3% in 2024 and 6.4% in 2023.
Bestsellers
Overall sales of botanical ingredients (Herbal Singles A-Z) held steady in the past year, growing by less than 1% to reach $418,758,240 in the 52 weeks ending October 2, 2022, according to SPINS. Turmeric topped the list with $114,732,992 in sales with a whopping 20.4% increase. Turmeric saw an 11.5% gain in Joint Health in 2021. In fact, NBJ has tracked double-digit growth for turmeric every year since 2009, except for 2020, when a global pandemic may have been even more distracting than knee pain. The ingredient now accounts for nearly a tenth of the joint health market. Sales of joint health supplements should reach an estimated $2,215 in 2022, according to the NBJ 2022 Condition Specific Report, with 3% growth, a rate analysts expect to gain momentum and increase to 5.4% by 2025.
On the other hand, growth for sales of the next three best-selling botanical ingredients dropped in the 52 weeks ending October 2, 2022, as the COVID-related quest for immunity and a mood boost for the blues may have faded in intensity. Elderberry sales dropped by 16.2% for a total of $51,663,237. Garlic tanked by 18% to $27,863,890 in sales. And, sales of St. John's Wort slowed by 7.8% to settle at $31,285,663.
Judging by sales of Ayurvedic superstar ashwagandha, consumers are still stressed. Sales of the adaptogen shot up by 21.5% to reach $19,585,281. In just a few years, the ingredient has gone from "ashwa-what?" to rolling off the tongues of J-Lo and Kourtney Kardashian. Some additional top selling botanicals, numbers reported from SPINS for brick-and-mortar retail, Whole Foods/Amazon excluded, include: St. John's wort, for mood, at $32.9 billion; oregano, associated with immune function, $10.4 million; ginger $13.9 million; and garlic, with over $30 million in sales. This data reflects the continuing sales power of "COVID-adjacent" conditions sleep support and mood and mental health. In 2021 NBJ charted 17.5% growth for Sleep Support. In the Mood and Mental Health market, the gain was 11.5%.
Another interesting "COVID-adjacent" category growth area is active nutrition.  With performance and recovery emerging as core concerns. Pandemic isolation got knowledge-workers out of their chairs and hitting the trails, and with that shift came new aches and pains. Along with turmeric, consumers were seeking new strategies to keep on moving and keep off the "Covid 19," those extra inches around the waistline. Formulators sought new standout strategies for meeting growing demand. According to the NBJ 2022 Sports and Weight Management Report, sales in the larger active wellness category are expected to steadily grow at of CAGR of 9%, with projected of over $70 billion by the end of 2023.
A couple of standout ingredients emerging from the Ayurvedic tradition that support active lifestyles are Rhodiola rosea, for sustained non-jittery energy and rapid recovery, with SPINS tracked sales of $2+ million, and Boswellia serrata, for improved recovery, muscle soreness and lifelong joint wellness, with sales on the rise and topping $1.02 million. Both botanicals are known through their traditional, but today's formulations are featuring fully standardized ingredients, clinically validated for their benefits.
Quality is critical
Regarding standardization, consumers are recognizing the value of standardized clinically studied ingredients for quality, claims and health benefits—and the best ingredient suppliers and product manufacturers are raising the innovation bar. For example, global ingredient supplier PLT Health Solutions Is leading the way with standardized, proprietary ingredients from the aforementioned Rhodiola rosea and Boswellia serrata, sourced sustainably and developed into a portfolio of highly specialized, well studied and efficacious branded ingredients.
"In this business, enhancing human health and well-being are our starting points. Modern ingredient innovation looks at traditional ingredients and asks: how can we make what they do better and more consistent? Then we get to work," states Steve Fink, Vice President of marketing with PLT. "On the sales side of the equation, when it comes to developing compelling messaging – the kind that catches the consumer's eye and allows for premium pricing, clinical science on the actual ingredient in question – the article of commerce is the only way to go. To capture the value of this clinical science, it makes sense to have a proprietary or patented ingredient technology that can be delivered on a consistent basis."
PLT Health Solutions doesn't do this alone. For example, Innovation partner, Laila Pharma, with a 30-year track record of developing joint and muscle health ingredients based on Boswellia serrata. PLT markets a number of proprietary ingredients that offer varied benefit sets to the consumer. The Rhodiolife Rhodiola rosea ingredient is also the subject of continuing innovation for benefit discovery. The subject of multiple clinical trials of a very well-defined phytochemical profile, coupled with a new raw material source cultivation program, has industry notables calling Rhodiolife the 'most sustainable Rhodiola on the planet.' PLT focuses their priorities on market pain points or opportunities to add value, looking to innovate around specialized ingredients. As an example, the company recently introduced a water-soluble form of Rhodiolife that speeds and improves beverage product development and contributes to an improved consumer experience.
In addition to clinically supported innovations like these, a new set of standard operating procedures (SOPs) will help raise product quality, according to Mark Blumenthal, founder and executive director of the American Botanical Council and director of the ABC-AHP-NCNPR Botanical Adulterants Prevention Program (BAPP). In October, BAPP released its long-awaited Best Practices Standardized Operation Procedure for the Disposal/Destruction of Irreparably Defective Articles (IDAs). The goal of the SOP "is simple: Stop the resale of IDAs back into the stream of commerce. This is a first, and it is historic," said Loren Israelsen, president of the United Natural Products Association. 
The SOP outlines voluntary standards and steps for "removing ingredients from the supply chain that should never have been offered for sale in the first place," said Blumenthal. "Ultimately, this results in better quality products reaching consumers." And when better quality botanicals reach consumers, it enhances what may be the industry's most important ingredient: trust.
Learn more about PLT Health Solutions innovative offerings. 
Subscribe and receive the latest insights on the health and nutrition industry.
Join 37,000+ members. Yes, it's completely free.
You May Also Like
---