Continuing consumer education drives gut health sales – spotlight
Continuing consumer education drives gut health sales – spotlight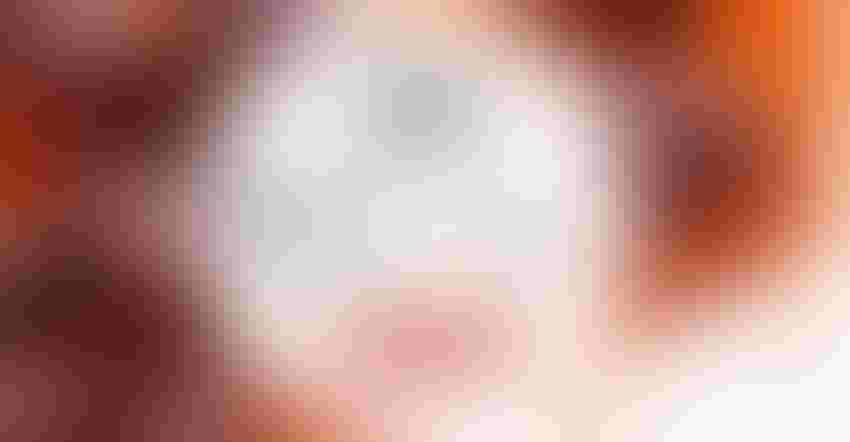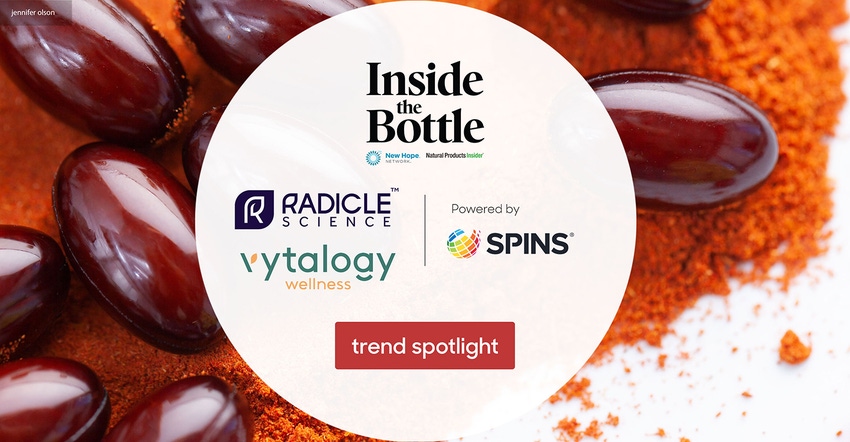 "Micro-what?" Sixty percent of consumers surveyed in recent Nutrition Business Journal research said they were either "not at all knowledgeable" or "not very knowledgeable" about the microbiome. Just 25% of consumers said they considered themselves "knowledgeable" about gut and digestive health. At the same time, gastrointestinal health supplement sales reached $3,629 million in 2022, according to Nutrition Business Journal estimates. These data point to the vast potential for microbiome health supplement sales that a more educated consumer audience could unleash.
In the meantime, the market experienced 5.8% growth between 2021 and 2022 (estimated), according to the 2022 NBJ Condition Specific Report, slightly faster than overall supplement growth (4.2%). NBJ analysts forecast the category to reach $4,172 million in sales by 2025, with growth slowing to 3.9%.
Dominated by probiotics, which account for 58.9% of market share,the category was buoyed by new interest in the friendly bugs' immune-boosting power. Sales grew by 7.3% between 2019 and 2020 and by 9% between 2020 and 2021. As anxiety around the pandemic cooled, so did category growth. From 2021 to 2022, the ingredient grew by 4.6%. NBJ analysts estimate the pace will slow to 3.5% by 2025. Recent sales or condition specific supplement formulas reflect shifting demand in the category. Those sales grew by 92.5% in the 52 weeks ending February 26, 2023 (SPINS), to reach $98,000.
Gobbling up gut health potential
From probiotic-fortified breakfast burritos to beer, food and beverage sales are outpacing supplements in the microbiome space. People have long believed "you are what you eat," and are applying that intuitive wisdom to gut health. In 2021, combined sales of pre-, syn- and probiotics added $197 million in market size. The combined food and beverage markets gained $736 million. In 2022, about half of consumers surveyed by NBJ reported regularly consuming foods and beverages that support gut health, according to the latest Nutrition Business Journal Microbiome Report. That proprietary research is parsed in the new report, which features data, market insights and analysis exploring the food versus supplement dynamic, among other critical issues around the future of the gut health market.
When it comes to supplement format preference, capsules and powders remain top choices, with sales reaching $449,128,979 and $313,182,952, respectively, in the 52 weeks ending February 26, 2023 (SPINS). But meteoric growth of liquid ready-to-drink products—which grew by 1,232% in that period—show that people are looking for alternatives to pills. RTD sales reached $715,000 in the past year.
Probiotics decline, but new opportunities emerge
Probiotics sales growth has been on a slow decline since the mid-2000s, with just 0.4% market growth in 2021. Synbiotics—products that combine prebiotics and probiotics—however, are rising stars. Now worth $1.03 billion, the synbiotics market is nearly double the size it was in 2017. By 2025, synbiotics are expected to be 80% the size of the probiotics market. ("Supplement consumers today: Attitudes and behavior toward supplement and health," New Hope Network NEXT Data & Insights and NBJ)
Growing rapidly then falling flat just as quickly, the probiotic market is proof of the power of marketing. "We learn this again with the more recent spiking sales of pre- and synbiotics," write NBJ analysts in the Microbiome Report. "As consumer knowledge increases, synbiotics look to be the future of the microbiome supplement market."
Meanwhile, in probiotic sales hit $1.714 billion in the 52 weeks ending February 26, 2023 (SPINS), up 3.7%, an improvement over early forecasts.
Beyond the bugs
"Fiber may be the biggest deficiency in nutrition that the supplement industry is doing the least to suggest," according to the NBJ Microbiome Report. Only 3% of Americans are estimated to be eating enough fiber. It's being undersold and wrongly sold, reports NBJ. Brands need to think beyond the bathroom and steer consumers to discussions around the ingredient's other benefits: cholesterol support, weight and blood sugar management—topics shoppers are talking about.
Sales figures suggest that when smoothies became a staple for the locked-down legions, some large number of those smoothies featured fiber. Psyllium sales shot up 12.5% in 2020. The spike was short-lived, however, and growth has returned to the steady pre-pandemic rates.
Fiber sales reached $1.130 million in 2022 with 3.6% growth in 2022 by NBJ estimates [M-page 2]. Sales of fiber products and laxatives hit $515.6 million in the 52 weeks ending February 26, 2023 (SPINS) showing healthy 9.6% growth rate.
Combination herbs for gastrointestinal health may be a fairly small share of the condition category, $114 million in a $3.46 billion market, but it has also been the fastest growing ingredient category in gastrointestinal health since 2019. Superfood and whole food supplements in the segment grew by 66% in the 52 weeks ending February 26, 2023 (SPINS), to hit $23.8 million in sales.
Ginger is emerging as an old ingredient finding fresh zest, with growth for 2021 breaking into the double digits and better years ahead in 2022 and 2023 before it settles into more modest growth. Turmeric swung back into positive territory in the pandemic and looks to stay there, approaching double digits this year and next. Digestive enzymes saw remarkable growth in 2021, likely riding the industry- wide wave, but the market has since returned to earth and looks to stay there.
The formula to fight flattening growth: science + marketing
A flatter growth picture for gastrointestinal health supplements is on the way, report NBJ analysts, "without some combination of marketing and product innovation." And what will drive that combination? Science.
Research is revealing more and more about how the gut microbiome is connected to, well, everything. "Research on the gut brain axis has advanced quickly over the last decade, revealing how gut health is connected to cognition and mood.  There's also a growing body of research into how prebiotics and their metabolites and probiotics impact the gut microbiome and various aspects of health," says Jeff Chen, MD, CEO and Cofounder of Radicle Science. The company enables supplements to affordably and rapidly prove their true effects beyond placebo through next-generation virtual direct-to-consumer automated clinical trials.  And the impacts of the gut microbiome extend beyond gut and brain health.  "Science is also starting to better understand how the gut microbiome impacts areas like skin health and even lifespan and longevity."
Radicle Science has built a powerful tool to fuel new research into microbiome supplements. Their GI Health Trial is a standardized double-blind, randomized, placebo-controlled clinical trial, incorporating assessments developed by the National Institutes of Health PROMIS Initiative to measure functional outcomes like digestion, abdominal discomfort, gas, and bloating, as well as mood and anxiety,. "These assessments are validated in diverse healthy subjects experiencing a variety of gastrointestinal issues, which makes them ideal for substantiating structure/function claims compliant with FDA regulations and the FTC's new Health Products Compliance Guidance," says Chen. "And compared to traditional supplement trials, Radicle's trials are conducted on larger and more diverse populations, offering a greater chance of successful results, and generating data that is more relevant to the individuals buying the products. 
Marketing that science will be key. Probiotic pioneer Jarrow Formulas which came together with Natrol under Vytalogy Wellness in 2022, has been funding and educating the public about gut health research for decades. The brand "uses superior science to make smarter formulas," according to the company's website. Jarrow has taken consumers beyond bug basics, helping further understanding on topics such as how more is not always mightier when it comes to the number of microbes in a product. "While many probiotic supplements claim ultra-high CFUs as a measure of efficacy, Jarrow Formulas takes a different, science-based approach," according to Jarrow. "In reality, having clinically documented strains is significantly more important than high levels of CFUs." Jarrow uses only clinically studied strains, created through years of intensive research alongside world-renowned partners. Customer satisfaction—and sales—follow the science, the company notes its Jarro-dophilus EPS formula was rated No. 1 in Probiotic Consumer Satisfaction by Consumer Labs in 2021.
Conveying the science to the public takes us back to the 75% of consumers still awaiting gut health enlightenment. While "educating them on the particulars of microbiome science is a rabbit hole of infinite depth," write NBJ analysts, consider this: Just 20 years ago, few Americans had heard of probiotics, and now they are a $1.74 billion supplement category. All that took was a simple message of "good bugs do good stuff."
Subscribe and receive the latest insights on the healthy food and beverage industry.
Join 47,000+ members. Yes, it's completely free.
You May Also Like
---