Ingredient wars come to vitamin K2
Ingredient wars come to vitamin K2
What's in a branded ingredient name? And who owns nutrition research rights? Discuss.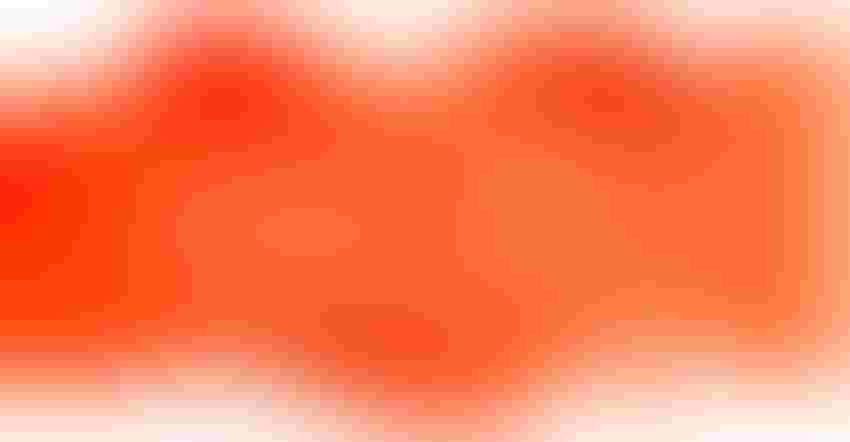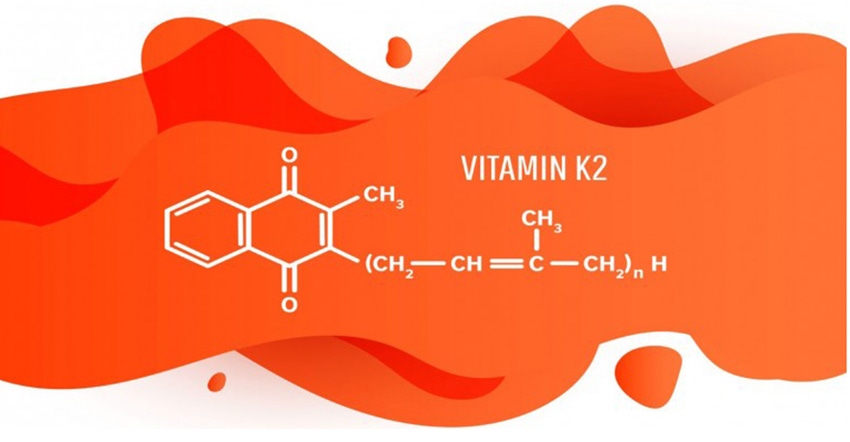 Branded ingredients are a premium way to differentiate ingredients in the market. They start with a market-savvy name that hints at its benefits, but also generally comes with a raft of published research showcasing safety and efficacy. Sometimes there is intellectual property protection. They come with a price tag, but the imprimatur of quality and performance makes a compelling case for top-shelf CPG brands to pay for them as a means of differentiating quality products in the market.
Every so often, internecine ingredient wars spring up between competitors. These skirmishes might be about protecting use patents or manufacturing patents. They can be about protecting proprietary research from being "borrowed." Usually lawyers make a killing. Often the category as a whole suffers. Circular firing squad, anyone?
Over the years ingredient wars have come to ingredients including chromium, curcumin, astaxanthin, coQ10 and krill.
Next up—Ukra vitamin K2.
The original supplier was NattoPharma, based in Norway, which itself sourced vitamin K2 from fermented natto provided by J-Oil Mills in Japan, which developed the fermented ingredient in 1997. The product was introduced in the U.S. market in 2006-07 by NattoPharma via PLT as the MenaQ7 branded ingredient distribution partner. NattoPharma is the owner of the MenaQ7 brand, the intellectual property, and the clinical studies. NattoPharma and its MenaQ7 ingredient was acquired in 2021 by Gnosis by Lesaffre, which already had a vitamin K2 ingredient.
"It's a complicated story," said Hikaru Asari, executive expert at J-Oil Mills. "MenaQ7 used to be J-Oil's material, but not anymore."
The K2 story
A research team out of Maastricht University in The Netherlands using MenaQ7 published a number of studies showing positive effects on bone and cardiovascular health.
Vitamin K2 is different from vitamin K, which is known to help with blood clotting. K2 has a unique ability to affect postmenopausal bone loss and age-related vascular stiffening—hardening of the arteries, or atherosclerosis, is the No. 1 cardio killer. These conditions can be decreased substantially by extra vitamin K2 intake.
The studies—which all make mention that the compound being used as "MenaQ7 provided by NattoPharma"—found that different dosages, from 45 mcg to 90 mcg and then to 180 mcg and the final one at 360 mcg, had positive effects on calcium placement, with downstream benefits on both bone health as well as cardiovascular health. In short, K2 puts calcium where the body needs it (the bones), and removes it from where the body does not (the arteries). Indeed, at the 360 mcg dose, research found disease-reversal effects on hardening of the arteries— intake of the MenaQ7 K2 ingredient actually led to increased arterial flexibility, thanks to its ability to remove calcium from arteries.
NattoPharma and its MenaQ7 branded ingredient, thanks in part to the work of its U.S. distributor PLT Health Solutions, became the leading sellers of vitamin K2.
[See also: The Value Proposition of Branded Ingredients here.]
Vitamin K2 is a small ingredient, with efficacious doses measured in micrograms, but it is also expensive. It found some use in supplements like the line extension of Jarrow Formulas' Bone-Up.
It may have been a solid ingredient to include in teenage girls' multivitamins, because the top determinant of osteoporosis in post-menopause is a woman's peak bone mineral density at about age 20.
Sales were good, at healthy double-digits annually, but it never really caught on in a big way. It didn't quite find that major mainstream brand that marketed it in such a way to really become a celebrity vitamin. It could have helped if an official Dietary Reference Intake, or Daily Value, was determined, and that scientific work continues.
Beach blanket bingo
Along the way, NattoPharma took its MenaQ7 ingredient and distributed it into the U.S. market on its own, sans PLT.
NattoPharma diversified its supplier relationships, and jettisoned its relationship with J-Oil Mills.
NattoPharma was acquired by Gnosis-by-Lessaffre in May 2021. Gnosis was already a K2 supplier with its VitaMK7 ingredient.
Importantly, vitamin K2 from fermented natto exists at about 1-2% concentration, which means there is about 98% of "other"—carriers and constituents found in fermentation and synthesis. The MenaQ7 ingredient, from whatever the source, was nevertheless continued to be produced to NattoPharma specs, which is validated via lab analysis for purity and tested for safety. The NattoPharma research campaign continued, showing safety and efficacy at a range of doses for different downstream effects along the continued axis of bone and cardio health.
But then Covid hit, and suddenly brands started formulating the hot-again vitamin D—which benefitted from the most human studies on Covid of any natural compound. But uber doses of vitamin D could have side effects on arterial calcification. So enter vitamin K2.
And at this time, just in time for the 2022 SupplySide East trade show in New Jersey, PLT Health Solutions introduced to market a branded ingredient vitamin K2, from the original supplier, J-Oil Mills.
Only in its introduction to the public, PLT said all those published studies using MenaQ7 were really on its new branded ingredient, Menatto.
Party foul!
PLT, in its release, cited three studies showing efficacy for its brand-new Menatto branded K2 ingredient—in studies dating to 2009, 2013 and 2015.
In the PLT release, it reads that a 2009 study "found that Menatto vitamin K2 effectively raised blood levels of vitamin K2 compared to placebo…"
The study itself said, "The proprietary product MenaQ7 utilized in the study was provided by Nattopharma."
Those studies may have used J-Oil Mills' fermented natto ingredient, which it supplied to NattoPharma, which used the brand name MenaQ7, which researchers specifically cited as being "MenaQ7 supplied by NattoPharma," but Menatto by PLT it ain't.
Ingredient wars: discuss
Immediately following the PLT release—which did indeed raise the eyebrows of followers of K2—NattoPharma immediately fired off its own release, which stated, in part:
"Gnosis by Lesaffre has significant concerns with this release, not because they are offering a competing Vitamin K2 brand, but as many have done in the past, they are positioning MenaQ7-specific science—studies where our K2 as MK-7 as the actual source material for clinical studies —as validation for their specific material."
This is what's known in the biz as "borrowed science."
In a largely (but not entirely) IP-less nutrition world, it's a profitable if unsavory game for newcomers to play. New companies can enter the market without investing millions to validate for safety, quality and efficacy. Then they can sell at a discount to the offering from the premium branded ingredient company that is trying to recoup its investments.
PLT is making the case that J-Oil Mills' material was the OG MenaQ7 material, ergo the research on MenaQ7 can be claimed to be on the Menatto brand as well.
"We're saying the same product studied is the product now called Menatto," said Sid Hulse, PLT's vice president of product development. "The material currently marketed as Menatto as a brand is a new way for J-Oil Mills to identify in the market its quality and its history. The brand is a quality moniker we're happy to work with them on."
That might be true. But with no published record of the actual biomass composition, and no specific studies on the new Menatto ingredient, that's probably a stretch.
"Do the studies, and gain the intellectual property," said Marc Philouze, CEO of Gnosis from Lesaffre. "Here we are talking about the property of NattoPharma. For a company to abuse the contents of studies and putting their name on it is a little bit surprising, to be honest. I respect PLT, they have been around for some time. The slippery slope is tomorrow no one invests in science so the investment return is zero, so why spend the money, so what's our future as an industry? It's zero."
And the winner is …
In all previous ingredient wars, there is always one clear winner: the lawyers.
A decade ago, heated patent battles in the krill sector between Aker Biomarine and Neptune Bioressources after a few years and millions spent on legal fees resulted in both parties standing down the day before the case was going to head to court. Once the courthouse doors open, lawyer fees go way up. At the end of the day, Aker paid royalties to Neptune so it could continue harvesting and selling krill, and today Neptune traded krill for cannabis as a leading oil extractor and product developer in Canada. And krill ain't what it used to be, hobbled in part by a decision from Whole Foods Market to no longer sell the omega-3 over (some would say misguided) sustainability concerns.
As for vitamin K2?
While ingredient sales are "fantastic," according to Gnosis' Philouze, he still sees upside ahead.
"We still believe K2 is just at the tip of the iceberg," he said. "The vast majority of sales are in the natural channel for bone and cardiovascular health. We see a huge opportunity to move into the mass market, with bone products, multivitamins, cardiovascular products. That's where the real long-term benefits come in. We're still a young product 15 years later.
"The category does not benefit from infighting," continued Philouze, who despite the kerfuffle remains fixed on future opportunity, regardless of competitor sales tactics. "We are the largest player in the space. We need to expand the market. We need to provide more evidence of benefit to consumers. What brings us together today is a reflection of the market that keeps on growing. People see potential."
PLT's Fink calls K2 a "wonderful ingredient coming into its own."
Looking for a kumbaya moment? At SupplySide East this week in Secaucus, New Jersey, the Gnosis booth is #412. Directly across the aisle, in booth #413, is PLT.
You can't make this stuff up.
"That makes the 400 aisle at the show a great walkway for people to learn about the many health benefits of vitamin K2," said Fink. "Everybody should visit that aisle, there's a lot to talk about. What a great opportunity for everybody to learn."
Subscribe and receive the latest insights on the health and nutrition industry.
Join 37,000+ members. Yes, it's completely free.
You May Also Like
---