Improving Bioavailability and Bioefficiency of Tocotrienols
Improving Bioavailability and Bioefficiency of Tocotrienols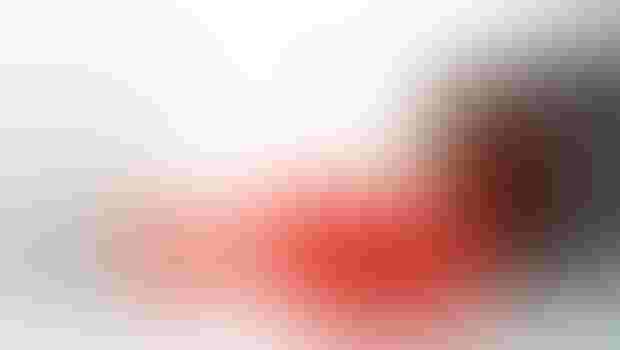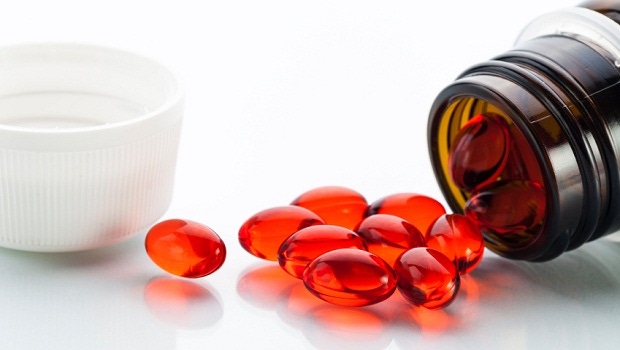 Supplement manufacturers need to answer three important questions to design and formulate a tocotrienol product that gives it a differentiation and ultimately ensures sustainable sales:
1) What are consumers looking for in a dietary supplement product containing tocotrienols?
2) Does the tocotrienol used in the supplement have human clinical studies?
3) Will the tocotrienols be absorbed efficiently to confer the desired benefits?
So, how do supplement manufacturers choose the right tocotrienols?
Bioavailability You Are What You Absorb, Not What You Eat
Tocotrienols, like most fat-soluble vitamins and antioxidants, are poorly absorbed; resulting in poor bioavailability. In collaboration with Carotech, researchers from the University Science of Malaysia conducted the first pharmacokinetic study of tocotrienols in human subjects. Subsequent studies by the same group of researchers confirmed the oral bioavailability of tocotrienol from regular tocotrienol oil extract is poor, incomplete and inconsistent. In these studies, the researchers found the oral bioavailability of each tocotrienol form is lowwith alpha-tocotrienol at 27.7 percent, gamma-tocotrienol at 9.1 percent and delta-tocotrienol at the lowest 8.5 percent.1
This means without appropriate conditions and optimal level of fats present, the absorption of tocotrienols is virtually negligible, regardless of the absence or presence of alpha-tocopherol.
These researchers also reported earlier that the elimination half-lives of various tocotrienol forms were approximately 2.3 to 4.4 hours;2 much shorter than that for alpha-tocopherol which is reported to be about 48 to 72 hours.3
With such poor and inconsistent oral bioavailability, researchers explored a solution to overcome these issues, especially when absorption of fat soluble compounds in the gastrointestinal (GI) tract involves complex processes. This is of utmost importance to elucidate a cause and effect relationship and ensuring positive therapeutic benefits in humans.
In collaboration with Carotech, a patented self-emulsifying delivery system (SEDS) was developed (SupraBio System) designed to increase the rate and extent of absorption of each tocotrienol form by an average of 250 percent, compared to a regular tocotrienol oil extract.4
Manufacturers need to be aware that for tocotrienol, a fat-soluble compound, bioavailability is of greatest importance. Poor absorption and utilization of high-concentration tocotrienol from a regular oil extract will only render higher costs as it may take much larger dosage and longer duration for consumers to experience the benefits.
A clinical study published in 2006 revealed oral supplementation of the regular tocotrienol oil extract at 80 mg, 160 mg and 320 mg of tocotrienols didnt improve pulse wave velocity and augmentation index (measurements of arterial compliance).5  However, in a subsequent study conducted by the same researchers in 2008, supplementation with 100 mg and 200 mg of Tocomin SupraBio significantly improved arterial compliance in human subjects.6
Bioefficiency Getting The Tocotrienols to Tissues and Organs
It is not enough just to have the tocotrienols being absorbed into blood plasma. Getting them to the right organs is equally important to confer health benefits.
A human tissue distribution study, funded by the National Institutes of Health (NIH), provided scientific evidence that oral supplementation of tocotrienols from Tocomin SupraBio was effectively absorbed (i.e., bio availability) and distributed in significant level to vital human organs and tissues such as the brain, heart, liver, skin, and adipose (i.e., bioefficiency).7
Manufacturers who are looking to formulate a tocotrienol product need to be diligent in asking questions such as whether the tocotrienol is from a sustainable source and produced under GMPs (good manufacturing practices), has commitment to quality excellence, has commitment in research and has scientific evidence to back up its claimed benefits. Positive answers to these questions will not only help in expediting new product launch, but will also give confidence that the product is going to deliver the benefits to the consumers as shown by research.
Bryan See is the product manager of Carotech . He has a bachelors degree of science in food technology from the University Science Malaysia.
References are listed on the next page.
References
1. Yuen KH, et al. "Absorption and Disposition of Tocotrienols." In W. R. VR (Ed.), "Tocotrienols Vitamin E Beyond Tocopherol" (pp. 297-307). Boca Raton, Fl: CRC Press.
2. Yap SP, Yuen KH, Wong JW. "Pharmacokinetics and bioavailability of alpha-, gamma- and delta-tocotrienols under different food status." J Pharm Pharmacol. 2001 Jan;53(1):67-71.
3. Traber MG, Ramakrishnan R, Kayden HJ. " Human plasma vitamin E kinetics demonstrate rapid recycling of plasma RRR-alpha-tocopherol." Proc Natl Acad Sci U S A. 1994 Oct 11;91(21):10005-8.
4. Drug delivery system: formulation for fat soluble drugs. Ho, D et al. 2003, U.S. Patent No. 6,596,306.
5. Rasool AH et al. "Dose dependent elevation of plasma tocotrienol levels and its effect on arterial compliance, plasma total antioxidant status, and lipid profile in healthy humans supplemented with tocotrienol rich vitamin E." J Nutr Sci Vitaminol (Tokyo). 2006 Dec;52(6):473-8.
6. Rasool AH et al. "Arterial compliance and vitamin E blood levels with a self emulsifying preparation of tocotrienol rich vitamin E." Arch Pharm Res. 2008 Sep;31(9):1212-7. DOI: 10.1007/s12272-001-1291-5. Epub 2008 Sep 20.
6. Patel V et al. "Oral tocotrienols are transported to human tissues and delay the progression of the model for end-stage liver disease score in patients." J Nutr. 2012 Mar;142(3):513-9. DOI: 10.3945/jn.111.151902.
Subscribe and receive the latest insights on the healthy food and beverage industry.
Join 47,000+ members. Yes, it's completely free.
You May Also Like
---