Ingredient quality affects blood sugar management, healthy aging
Ingredient quality affects blood sugar management, healthy aging
Many R&D teams are developing new or improved quality products by incorporating functional ingredients such as lower-glycemic, slow-release carbohydrates.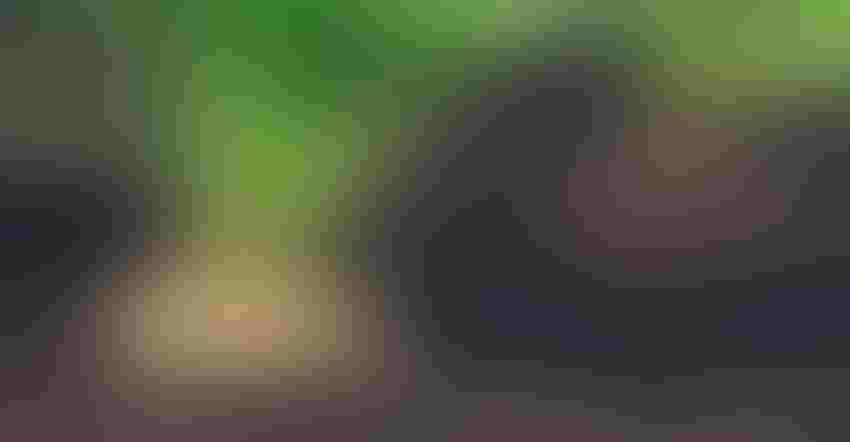 Healthy aging and healthy eating are strongly correlated. The potential of developing non-communicable diseases (NCDs) such as diabetes and overweight/obesity increases with age, as the body's ability to correct dietary mistakes decreases.
The metabolic and physiological risk factors of contracting an NCD, or delaying its onset, are influenced by a range of factors such as the conditions mentioned above, as well as having a combination of high blood glucose, blood fat levels and/or raised blood pressure. However, the development of such diseases can be influenced by diet and lifestyle-related changes.
Within balanced nutrition, carbohydrates are an important part of a person's diet, regardless of age. They are in fact the largest part of the intake recommendations for macronutrients; between 55% to 75% of a person's energy should come from them. Many evidence-based reports suggest that the preferred choice of carbohydrate should be one that is slowly available.1,2,3 This is to enable a lower blood glucose profile to be maintained throughout the day, thereby more easily achieving a lower insulin level. This not only supports metabolic health, but benefits fat oxidation for energy production and inhibits the storage of fat, which may support weight management. With all this in mind, the nutritional quality of carbohydrates is very important to healthy aging.
Increased focus on healthy aging
According to a 2020 survey by Health Focus International, 85% of participants ages 50 and older expressed how they want to take charge of their health, especially since they have come to understand that their short-term health depends on how well they take care of themselves. Of course, diet has a huge direct impact on health, and 30% of these participants confirmed that the main reason for making healthier food and beverage choices was for the purpose of future good health. And 28% of those surveyed selected healthier food and drink choices simply to facilitate daily health, which means a total of 58% of people aged 50 and over equate what they eat or drink as directly impacting their daily and future health.
Healthier food, stronger immune system
A healthy immune system can impact how well the body ages. Maintaining healthy blood glucose levels is highly recommended to support one's inner defense system. While high blood glucose is linked to pre-diabetes and type 2 diabetes, blood glucose levels also affect the innate immune system.4 During the global pandemic, this became apparent when researchers uncovered that independent of diabetes, high blood glucose levels presented a risk factor.5,6,7
Elevated blood glucose levels can be a consequence of chronic lifestyle conditions. Tightly linked to such conditions as obesity, metabolic syndrome, pre-diabetes, diabetes and coronary heart disease, high blood glucose affects millions of people worldwide. However, such high levels can be remedied through adoption of a healthier diet. By making better food and ingredient choices, such as low-glycemic functional carbohydrates, blood glucose response is improved and better health outcomes can be achieved.
Role of low-glycemic functional ingredients
It is becoming obvious that managing a person's blood glucose level is a good way to help promote long-term health. Lower blood sugar levels have been shown to help strengthen immunity.4 According to a consumer survey conducted by Insites Consulting, 78% of participants ages 65 to 75 keep tabs on their sugar intake. Blood sugar management has taken center stage related to making the right choice of carbohydrate. The optimal carbohydrate delivers the energy needed to sustain a person's metabolism by triggering a low and balanced rise in blood glucose and a low increase in insulin. An added benefit is seen in the increase of burning fat rather than storing it.
It is no wonder why food producers are interested in providing food and beverage products that deliver a lower-glycemic profile and support long-term consumer health. They realize the benefits of such a profile and the strong consumer draw it has for healthy aging.
Blood sugar management starts with picking the right ingredients that support a lower-glycemic profile.
Slow-release sugar made from sucrose and naturally sourced from sugar beet has the unique ability to cause a lower rise in blood glucose while delivering full carbohydrate energy (4 kcal/g). With slow uptake results and a low and balanced blood glucose response, the ingredient is well positioned to help support blood sugar management. In addition, non-digestible carbohydrates can provide half the calories of sugar with nearly negligible effects on blood sugar and insulin levels.
Insulin resistance and glucose tolerance
In the silver generation, many biological processes slow down and the elasticity of the metabolism—including self-correction processes or the stirring of regulatory or hormonal processes—is less effective. This is reflected in insulin resistance and impaired glucose tolerance. For many people, getting older also often goes hand in hand with becoming overweight or obese, which are both risk factors for further diseases.
As a person becomes overweight or obese, their blood pressure, cholesterol, triglycerides and glucose intolerance increase, along with their insulin resistance, risk of thrombosis and endothelial dysfunction. Impaired glucose tolerance increases with age, as does the development of diabetes. These can all increase the risk of developing NCDs such as cardiovascular disease, hypertension, some cancers and type 2 diabetes.
Since 1980, there has been a global increase of 27.5% in obese and overweight adults, with a typical adult gaining approximately 2.2 pounds per year over their lifetime and a deficiency of 7,000 kcal needed to lose that annual increase.8 Supporting a healthy lifestyle begins with enjoyable products that help people eat less. Low-glycemic products are key in the weight management toolbox. They help to lower a person's blood glucose profile, which helps lower insulin levels and supports metabolic health, fat oxidation and the inhibition of fat storage.
This article was excerpted from NPI's longevity-focused digital magazine. To read it in full—including information about Bifidobacteria and blood glucose response—along with other content related to the healthy aging market, click the link.
Anke Sentko is VP of regulatory affairs and nutrition communication at BENEO, where she manages several aspects of BENEO's functional ingredients portfolio (approvals of ingredients and claims, claims substantiation, transferring the science-based knowledge into dossiers, articles, presentations etc.) and works with health authorities, health care professionals, scientists in academia and industry, media and all other interested parties.
References
1 Augustin LSA et al. "Glycemic index, glycemic load and glycemici response: An international scientific consensus summit from the international carbohydrate quality consortium (ICQC)." Nutr Metal Cardiovasc Dis. 20115;25(9):795-815.
2 Livesey G et al. "Dietary Glycemic Index and Load and the Risk of Type 2 Diabetes: A Systematic Review and Updated Meta-Analyses of Prospective Cohort Studies." Nutrients. 2019;11(6):1280.
3 Zalewski BM et al. "Nutrition of infants and young children (one to three years) and its effect on later health: a systematic review of current health recommendations." Crit Rev Food Sci Nutr. 2017;57(3):489-500.
4 Jafar N et al. "The effect of short-term hyperglycemia on the innate immune system." Am J Med Sci. 2016;351(2):201-211.
5. Zhu B et al. "J-shaped Association Between fasting blood glucose levels and COVID-19 severity in patients without diabetes." Diabetes Res Clin Pract. 2020;168:108381.
6 Zhu L et al. "Association of Blood Glucose Control and Outcomes in Patients with COVID-19 and Pre-Existing Type 2 Diabetes." Cell Metabol. 2020;31(6) :1068-1077.
7 Carrasco-Sánchez FJ et al. "Admission hyperglycaemia as a predictor of mortality in patients hospitalized with COVID-19 regardless of diabetes status: data from the Spanish SEMI-COVID-19 Registry." Ann Med. 2021;53(1):103-116.
8 Khan LK and Bowman BA. "Obesity: A major global public health problem." Annu Rev Nutr. 1999;19:13-17.
Subscribe and receive the latest insights on the health and nutrition industry.
Join 37,000+ members. Yes, it's completely free.
You May Also Like
---