Tighter export regulations, COVID disrupt energy ingredient supply
Tighter export regulations, COVID disrupt energy ingredient supply
Shortages and rising prices for caffeine and creatine supplies from China are challenging sports nutrition and other energy-focused manufacturing.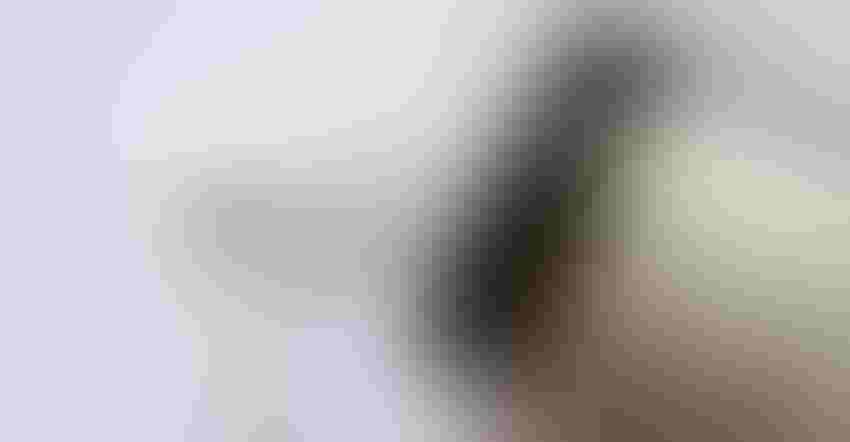 Strict export regulations and regional COVID-related limitations are slowing China-originating supply chains for two top sports nutrition energy ingredients, caffeine and creatine. Outside of China, suppliers and manufacturers are clamoring to beef up inventories of these increasingly hard-to-find materials but face steeply rising prices for whatever supply they can secure.   
Longtime sports nutrition formulator Bruce Kneller, whose import-export company Hong Kong Life Sciences deals with such ingredients, reported lead time for caffeine is indefinite. "Our suppliers have increased price by 100% due to tight supply."
Similarly, the price of creatine has risen from its consistent $4 per kilo to between $10 and $14/kg.
World's favorite stimulant dogged by export regulations
Caffeine is one of the most consumed nutrition ingredients on the planet, especially in beverages. Coffee sales worldwide were $102.1 billion in 2019 and predicted to grow 6.2% annually through 2026 (ResearchandMarkets); the market for tea was $13.3 billion in the same year and growing 5.5% through 2025 (Grandview Research). In sports nutrition, caffeine is popular in energy drinks and pre-workout formulas. Energy drinks sold $53.0 billion globally and enjoy 7.2% growth (Allied Market Research); pre-workout powders sold $12.6 billion in 2019 (Grandview Research). The total caffeinated beverage market is expected to hit $310.5 billion by 2025. (KVB Research).
China leads the way in caffeine production, followed by India and Europe. But shifting caffeine export regulations in China have almost halted the supply chain.
Caffeine production is tightly controlled by China's National Medical Products Administration (NMPA)—formerly known as China Food and Drug Administration (CFDA)—which requires producers of caffeine raw materials to be licensed by the agency. Licenses are also needed for entities dealing with caffeine including those purchasing the ingredient.
Kneller explained Chinese suppliers need an export license from the NMPA to sell caffeine, but since the end of January 2021 the agency has stopped issuing such licenses as they are in the process of changing the policy.
The process for securing an export license is complicated. The importer must request paperwork from the Chinese embassy and send the completed documents to its Chinese supplier to apply for the export license. This entire process involves multiple authentication steps and government approvals that can take a minimum of several months and can seem indefinite in some cases, Kneller advised.
"Any and all China-sourced caffeine is affected," he noted.
Vitajoy USA, which supplies manufacturers with caffeine and other ingredients from around the world, has felt the impact of this recent caffeine shortage.
"We sell a decent amount of caffeine, so this has made it really challenging for us," said Casey Crane, vice president of sales and marketing at Vitajoy, noting supply chain delays in general are really affecting his business. "We are seeing this not only with caffeine but many ingredients right now."
Crane's sourcing team got a jump on the situation and was able to work with local partners to try and secure as much caffeine as possible. This is a trend among top suppliers.
"As a result of the caffeine shortage and general supply chain disruptions globally, we are simply carrying more inventory," said Matt Titlow, CEO of Compounds Solutions. "And obviously, everyone is searching for secondary and tertiary suppliers."
Kneller said, "Vietnam, Indonesia and India will ramp up production."
The situation is not expected to normalize in the short-term.
"I would imagine all of the big players are getting the lion's share of the allocation, so I would expect this to take a little longer to normalize than other situations we have seen in the past," Crane conceded. "It's hard to put a timeline on this right now, because there is still a long way to go with so many people more than likely trying to apply for these export permits."
Natural caffeine not unscathed, but offers more opportunity
The tighter regulations are not just aimed at synthetic caffeine, but also at naturally sourced caffeine.
Although caffeine is found in many botanicals including coffee (Coffea arabica) and guarana (Paullinia cupana), tea (Camellia sinensis) is the primary source of caffeine in China, according to Charles Diao, regulatory and sourcing manager for the US-China Health Products Association. "The limit of caffeine is 15% according to the GB/T 31740.1-2015 National Standard Instant Tea in Solid Form," he explained—tea leaves contain about 3% caffeine content on average. "Caffeine products beyond this limit shall be classified into psychotropic drugs of category I."
Diao further noted companies were exporting higher levels of caffeine to foreign clients, and all the documents and records were incorrectly marked as 15% or lower. "But in recent years, the government has been issuing much stricter supervisions on such operations, so many companies gave up this highly profitable illegal operation."
However, while most synthetic caffeine comes from China, natural caffeine has many sources and is produced in several other countries.
Applied Food Sciences (AFS) offers branded caffeine ingredients naturally derived from either green tea leaves, green coffee beans or the less commonly known guayusa holly (Ilex guayusa) leaves—all from non-China sources.
"Our tea and coffee originate from India where it is sustainably and ethically grown," noted Brian Zapp, creative director for AFS. "As the world's largest supplier of organic caffeine, we are fortunate to have more than 20 years of experience working directly with coffee farmers in India. Because of this, we are able to scale with reliability and consistency while maintaining our ambitious standards in environmental leadership and social responsibility."
Zapp similarly reported the company's guayusa leaves are sourced from a network of co-ops driven by thousands of independent farming families in Ecuador and Peru. "We have built an impressive sourcing initiative that allows us to be the most prominent guayusa supplier to date," he said.
With  sources of natural caffeine outside of China, companies like AFS can ramp up production and help the industry meet demand during a time when Chinese caffeine is harder and more expensive to buy.
 "While this situation in China has not had an impact on our sourcing, we are responding to this caffeine shortage by bolstering our stock of naturally-derived and organic caffeine ingredients," Zapp reported, noting AFS extracts are specified to ranges of 95% potency to 20% potency depending on the source and other desired actives. "We have seen an increase in demand lately, and we are making more material available to support companies in need of a reliable alternative."
Creatine supply chain derails from elusive cause
More unique to the sports nutrition industry is creatine, which factors into energy production in the body and is popular with core market users, namely bodybuilders and athletes looking to boost muscle, performance and recovery.
"There is a worldwide creatine shortage," confirmed Jeff Golini, Ph.D., executive scientist for All American Pharmaceutical, who confirmed all the raw material to manufacture creatine comes out of China, meaning this shortage impacts all forms of creatine, from monohydrate to hydrochloride (HCl).
Thus, while suppliers such as AlzChem Trostberg GmBh (Creapure) and All American Pharmaceutical (Kre-Alkalyn) make their ingredients in Germany and Montana, respectively, their starter materials come out of China, placing even these suppliers in the impact zone.
What's behind the shortage is not quite clear and asking different "insiders" results in varying answers, including lots of guesswork and perspectives.
Vitajoy sells both caffeine and creatine, and Crane said as far as he can tell the shortage is related to the pandemic. His sources suggested COVID-related issues in the northern area of China, where most creatine factories reside, caused production facility closures. "I believe that is what might have started the ball rolling," he reasoned. "From there it was reported that there were some starting material issues and, before you knew it, any availability in creatine was gone."
Golini attributed the shortage to changing world politics, including the recent U.S. presidential administration transition, and the ongoing global power struggle involving trade. "China now is saying we have a shortage of everything in order to re-control the world market, create demand and raise pricing," he said. "From creatine to resins to make plastics to pipe to erythritol to you name it."
"Creatine is $14/kg if you can find it," Kneller lamented.  
Crane noted pricing went from around $4 to more than $8/kg in a matter of months. "We feel like we might be seeing some daylight regarding supply in the coming months, but it's hard to pinpoint exactly when," he reasoned.
Golini sees a longer struggle. "This shortage for creatine—as a matter of fact, there is none [available]—will continue this entire year, and you will see pricing go through the roof," he warned. "We have secured our raw materials, and we have no shortage."
If the creatine shortage was caused mostly by regional COVID restrictions in China, things might normalize soon.
Currently, the sole COVID outbreak and lockdown in China is in the southwestern province of Yunnan, in a city on the Myanmar border, according to numerous news sources. Creatine producers appear concentrated in the northeastern province of Hebei, near the Yellow Sea separating China from both Koreas and Japan.
In January 2021, Chinese officials locked down the city of Shijiazhuang, the capital Hebei, and other areas of the province due to a COVID outbreak. Hebei Hangwang Import and Export Trading Co. Ltd., Sure Chemical Co. Ltd. Shijiazhuang and other creatine producers are located in this city. However, this restriction was lifted March 25, leaving only the city of Wuhan, Hebei, still under a lockdown that was lifted April 7. According to Made in China, several creatine suppliers are located in Wuhan, where COVID was first detected in China.
The bottom line is supply chain disruptions have become more common and rolling over the past several years due, among several reasons, to trade wars and the pandemic. Many supplement companies have grown to accept this fact, take steps to be better prepared and hope situations improve.
"We expect global supply chain disruptions to follow COVID," Titlow summarized. "The better COVID is managed (e.g. vaccines), the better the supply chain."
Subscribe and receive the latest insights on the health and nutrition industry.
Join 37,000+ members. Yes, it's completely free.
You May Also Like
---