Money Matters in Sustainable Logistics
Money Matters in Sustainable Logistics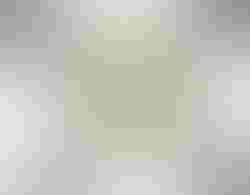 by Elizabeth Abrams
Green used to be purely an adjectivea color whose origins were blue and yellow. That day has passed; green is now a verb and a topic of discussion between retailers and suppliers. A survey of 12 retail stores by environmental marketing agency TerraChoice found 1,700 products that touted green credentials, suggesting a movement of sorts to green consumer-packaged goods. But sustainability is not a fad; those who benefit most from it know sustainability is an opportunity to optimize resources and enhance the bottom line while also helping the environment.
Manufacturers and marketers working in the natural products industry have a great deal at stake in this movement. Companies that market all-natural, organic or green products must have business processes that back up the product claims. More than half of consumers use a products degree of sustainability to determine its value, according to recent Deloitte research.
The question is how to apply the same methods used to create a green product to corporate business processes. One of the first places to turn is the supply chain, one of the biggest contributors to a products shelf price. Its an opportunity to save money, save the business and save Mother Nature simultaneously.
Technology: Leveling the Playing Field
Twenty-five years ago, all the talk in business was about Electronic Data Interchange (EDI), a program for retailers, suppliers and distributors to view shipments. While fast, EDI came with high costs. Companies had to shell out to purchase the software, then to buy conversion programs and again each time they exchanged data. As a result, many manufacturers couldnt make the investment and continued to manually receive orders, pick, pack and ship, not to mention process claims and adjust to last-minute order changes.
Two technologies emerged to solve this problem: XML, a universal online language, and SaaS, or Software as a Service. Integrating both allows companies to exchange information collectively over the Internet, eliminating the high overhead costs of traditional EDI. Using this combined approach, smaller manufacturers can devote less time to the labor-intensive logistics process and focus instead on expanding distribution. As the efficiency of the technology-enabled supply chain increases, the playing field between smaller firms and larger competitors levels out.
All Wrapped Up
If transportation is the number one factor in logistics costs, packaging is a close second. Many think using durable packaging implies heavier materials and an expensive supply chain, but it doesnt have to. The key is evaluating the packagings durability and efficiency.
Most firms are still shipping products in cardboard boxes. Think of the back-end costs incurred on waste disposal and research ways to slash that expense. Consider sturdier options such as totes, cartons and bins made from reusable material. In addition to saving money, making such a change can reduce the number of damages and the amount spent on waste regulation compliance.
For example, Revlon announced in June it would package its Almay Pure Blends line in clear film instead of chipboard and without blister-card packaging. The result? Revlon expects 1 million units of its newly packaged loose powder will save 52.5 tons of paperboard, 890 trees and more than 215,000 KWh in energy. Think about redirecting that energy elsewhere and youll see a sales forecast in the black, not the red.
If, after running the numbers, the initial costs are too high, consider improving pack-out. Ask logistics providers that specialize in your type of product how to increase case and pallet density. They can identify ways to reduce the amount of air you currently ship with product orders and cut transportation costs.
Allocate Resources Wisely
The contracted economy has forced shippers to trim excess fat from the supply chain. Natural products manufacturers have had to become especially diligent at streamlining costs. The good news? Sixty percent of American consumers are looking for green products, according to a 2009 survey by the Shelton Group. This trend widens the target customer base and could generate greater sales. But, consumers are increasingly price conscious, so natural goods must be priced at parity with time-tested synthetic products.
Utilizing consolidation programs, offered by companies, including CaseStack, Hanson Logistics and Millard, is the most efficient way for small to mid-sized businesses to save on transportation and compete in the new market. Retailer-driven programs combine various products headed to the same retailer on one purchase order, shortening delivery times and reducing costs and damages. Consolidation programs are sustainable by design; they reduce the frequency of less-than-truckload (LTL) orders, thereby reducing carbon emissions.
For suppliers, the conservation is most evident in transportation costs. These programs turn the old rulereducing logistics costs means reducing serviceupside down. Dan Sanker, CEO of CaseStack explained, People used to take for granted that lower logistics costs meant lower service levels. However, by working directly with retailers, we transform LTLs to absolutely full trucks, reducing costs by 20 percent to 60 percent and transit times by half; damages are down, on-time deliveries are up 20 percent and weve taken millions of pounds of greenhouse gasses out. Its driving our clients sales up.
Consider Advanced Beauty Systems (ABS), a Dallas-based beauty products supplier with a natural product line. The company started participating in CaseStacks consolidation programs to retailers, and found orders that used to ship using LTL are now going on full trucks. ABSs costs have dropped enough for the company to keep its prices down; lower prices are driving sales through the roof. Plus, by outsourcing, ABS has capacity for unlimited growth without any capital expenditures.
Injecting sustainability into the everyday mindset of a companys shipping and transportation needs requires viewing the green movement not as a fad, but as a state of mind. Looking broadly at the current state and future goals of shipping and logistics ensures customers will not suffer and, hence, neither will your bottom line.
Elizabeth Abrams is the marketing associate at CaseStack , where she handles public relations, advertising and business intelligence strategies for the rapidly-growing provider of sustainable logistics solutions.
Subscribe and receive the latest insights on the healthy food and beverage industry.
Join 47,000+ members. Yes, it's completely free.
You May Also Like
---