Hemp CBD oversupply has farmers questioning their 2021 strategy
Hemp CBD oversupply has farmers questioning their 2021 strategy
The "shocking" answer to how many hemp acres the CBD business really needs.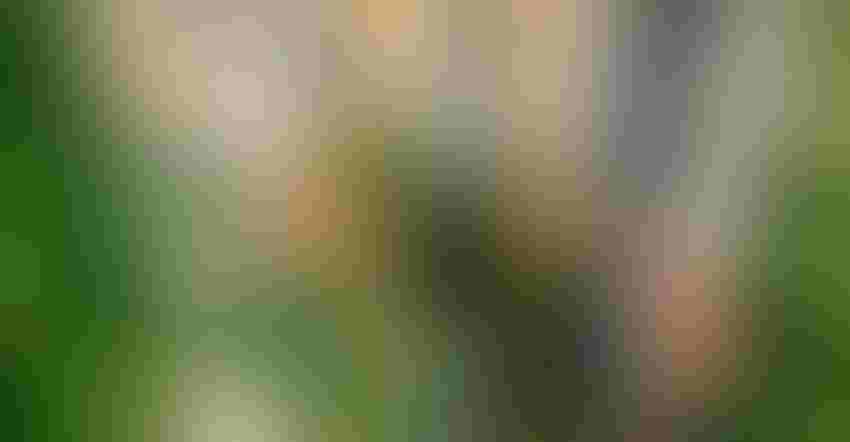 Here's a numbers game for you. Guess how many acres of hemp the entire CBD business world needs to supply its product to America? Are you sitting down? You might want to pour an entire tincture bottle under your tongue to prepare to hear this.
Here's a hint: Charlotte's Web—the No. 1 brand in the hemp CBD business—reported almost $95 million in revenues in 2019. If you assume 1,500 mg CBD per tincture bottle, how many acres of hemp does the company need to grow?
During the crazy boom planting year of 2019, Charlotte's Web reportedly grew 862 acres. Did it need that much?
"For $95 million revenues for Charlotte's Web, you need only 57 acres," said Julie Lerner, CEO of PanXchange, an OTC trading platform for commodities that provides baseline prices for hemp. "Charlotte's Web alone has an inventory build of 30,000 kilos of distillate. That's a massive number of inventory."
That's just one anecdote. But it's a big tell on the wild disconnect between supply and demand in the hemp CBD world.  
So what's the answer to how many acres the CBD industry requires to serve the public with hemp CBD products?
"If we go with 1,500 mg per tincture," said Lerner at a Zoom webinar hosted by the Hemp Industries Association, "it means we would only need less than 3,000 acres for the entire CBD market in the U.S. That's shocking."
After the last farm bill was signed, in December 2018, farmers around the country got zealously busy for the 2019 grow season. Planted acres rose from 77,000 acres in 2018 to 250,000 acres in 2019. Stung by a massive glut that led to price crashes, in 2020 that number fell back to 103,000 acres.
"You're still talking 103,000 acres but we only need 3,000—actually, 2,819 acres," said Lerner. "That's one supplier. That would require only 4.4% of the 2020 biomass."
That has led to the Great Storage Experiment—i.e., what to do with all that hemp? And since there is such a vast amount of hemp lying around, does it even make sense for farmers to plant any in 2021?
"It's a risk this year if you're planting for CBD alone," said Lerner. "The buyers are few and far between. We have an enormous amount of 2020 oversupply. Companies are still working on 2019 inventories. Do the math. Hope is not a strategy."
Have contract, will plant
It wasn't too long ago, maybe five years ago, that good and lucky hemp farmers could fetch $100,000 an acre to supply brands in the nascent but booming hemp CBD business. For 2021, those same good and lucky hemp farmers might make a couple hundred bucks an acre. To be sure, they are lucky to make that with corn and soy—they may make nothing with those two crops until the subsidies kick in.
"The CBD craze is coming to a close," said Scott Schuett, partner with GBMM Brokers, which links producers to brands, with offices in Colorado and Hawaii. "A lot of farmers and farmer groups are sitting on two years of hemp now. They are waiting for a higher price point and that might not ever happen."
In a way, the economic axiom will prevail—where some prosper, others perish. For consumers, buying a bottle of CBD for $30 instead of $100 is a blessed relief. For brands looking to source, it's never been cheaper. For farmers looking to sell, good luck with that.
"It's completely a buyer's market today," said Lerner. "For growers in 2021, don't grow at scale, commercially, unless you have a home for this."
"I completely agree with that," said Schuett. "You need to find your allies at this point. Or you'll be stuck holding the bag on hemp."
By allies, Schuett means farmers should not put seed in the ground unless there is a long-term contract signed for the plants to come, so you know where it's going to go after harvest. You don't make any money with hemp sitting in a silo or barn.
Lerner said it's still a good idea for producers to also have a toe dipped in the spot market, which will give farmers information on current pricing.
"You have no leverage in negotiating the contract unless you have a hand in the spot market," she said. "It is your ultimate quintessential price discovery."
There are different ways to build a contract for hemp. Schuett said that farmers should look to other commodity crops for how hemp farmers should look at their crops. In some cases that means farmers grow hemp for CBD brands to meet the brand specs.
"If you have an opt-in agreement you're golden, but in reality smart companies are contracting farmers to grow their plant matter for them," said Schuett. "It's a real straightforward situation. Here's our seeds, here's our methodologies, grow it for us like you grow corn or soy. It's a closed loop. That's where the speculative side goes away. Maybe you get 500 bucks an acre. It's double than what you'd get for other crops, plus you get soil improvements on top of it. That's really where it's going."
Subscribe and receive the latest insights on the healthy food and beverage industry.
Join 47,000+ members. Yes, it's completely free.
You May Also Like
---