Esca Bona supplier hero: Justin's
Esca Bona supplier hero: Justin's
From fledgling start-up to national success committed to corporate social responsibility, relentless aspiration drives Justin's, a beloved natural nut butter brand.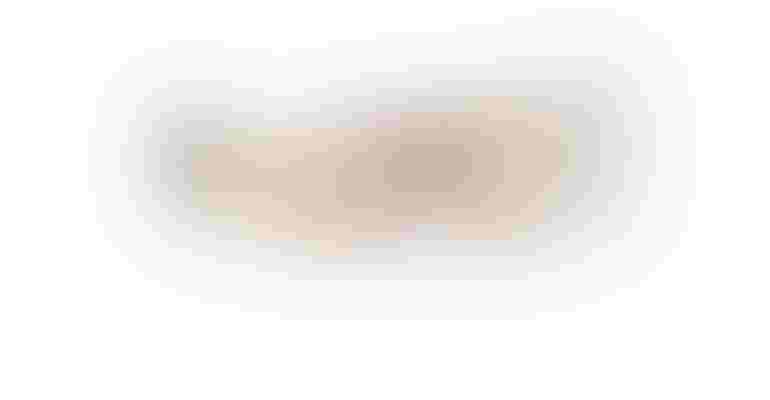 One would be hard-pressed to find a new natural food brand that at some point in its development—perhaps late at night pondering the day's entrepreneurial tribulations—hasn't moseyed onto the "Story" section of Justin's website and imagined its company following a similar path. That's because Justin's epitomizes the timeline of a modern, boot-strapped natural food company that rose not just to nationwide distribution, but also to fiercely loyal fans and consumer packaged good (CPG) acquisition—all while staying authentic to its roots.
In 2004, founder Justin Gold started his company in his Boulder, Colorado kitchen. Seeking a protein-dense, plant-based option to fuel his active lifestyle, he started whipping up nut butters much to the delight of his roommates, who devoured his creations themselves. This prompted Gold to write "Justin's" on the jar with masking tape, which later became his business name.
What followed is a classic natural food start-up success story. He wrote a business plan. He started selling his products at the farmer's market and in local independent retailers. He filled jars of nut butter himself nights and weekends to help fulfill demand, and waited tables during the day. In 2007, Gold received the first Whole Foods Market's Local Producer Loan in the Rocky Mountain region, which helped propel his company to greater sales, greater production and greater market presence. In 2016, Justin's was purchased by Hormel, and continues to sell high-quality confections, nut butter and squeeze packs across the United States.
For many brands, Justin's serves as a beacon—a promise that its "crazy" idea is worth pursuing through start-up strife.
Much applause has been awarded to Justin's past. But the story Justin Gold is trying to blaze for his company's future is more compelling, as it's one steeped in radical thinking about Justin's role in the future of sustainable food, and how aspirational ideas can incrementally push the entire industry forward.
"We all want to make the best food products, and do the best that we can, with the challenge that it's hard to everything all at once," Gold said. "It's about progress, not perfection. We never take steps backward." Gold is referring to his company's myriad initiatives to improve how Justin's does business, which includes sourcing sustainable palm oil, seeking an environmentally friendly squeeze pack, saving pollinators, reducing national hunger, offsetting its brand's electricity with wind power and more.
Conscious sourcing triumphs are easier to find in some areas of his business than in others. Recently Justin's transitioned all its products to be certified non-genetically modified organism (GMO)—a big deal for a company its size. The brand also examined its secondary ingredients in flagship products, such as maple sugar and cinnamon, and is now sourcing them organic and conflict-free. All of Justin's confectionery items (such as the ridiculously good Dark Chocolate Almond Butter Cups) are USDA Organic.
"It's important for brands to understand that improving business is a journey," said Alyssa Harding, Justin's corporate social responsibility (CSR) and external relations manager. "What are we trying to do, and where are we trying to go? We want to be part of the solution, not the problem."
For example, Justin's spent considerable energy working to mitigate pollinator decline due to loss of habitat, misuse of agricultural chemicals and disease through a multi-tiered approach that involves national, state and local action. Justin's retains a close partnership with The Xerces Society, a nonprofit that's an internationally recognized leader in pollinator protection, in part by sourcing almonds from farms that are Be Better Certified, a seal created by Xerces. Justin's supports People and Pollinators Action Network. In Boulder, the company provides scholarships for classrooms to visit Growing Gardens, a community garden.
Harding is passionate about integrating these three approaches. "In 2018, I'm focused on a theme of collective impact to build scalable programs," she said, adding that she recently invited The Xerces Society to Boulder to host an integrated pest management workshop, which was attended by master gardeners from across the state. "When it comes to pollinators, I'm hoping to find a way to work on synchronized projects instead of everyone trying to make a one-off effort," Harding said.
Progressing supply traceability
Justin's continues to tackle tough issues that plague the entire food industry, such as traceability. Justin's new line of nut butters and confections features cashews, a crop that does not grow in the United States. "I love cashews so much, but they have gotten a bad reputation due to unfavorable labor practices," Gold said. "One thing that was important to us was to not support that." Gold now partners with a cashew supplier from Africa that excels in fair treatment of the farmers and the land.
But the challenge is that most cashew processing occurs in Vietnam after harvest because the country is home to the largest shelling, roasting and cleaning facility in the world. This complicates ingredient tracking. Compounding the issue, nut butter producers like Justin's use cashew pieces in their products (rather than whole cashews, which are used for nut snack mixes), which are even more difficult to establish reliable sourcing transparency.
"The pieces supply chain is what's really hard to trace," Harding said. "When the supply chain is tough to trace, it's important to link up with a supplier who is aware of the issue and who is open to repairing these pain points. One of our long-term goals is to increase traceability—the initial step is establishing a relationship with our supplier."
Other issues Justin's continues to improve include working with industry members to find a sustainable squeeze pack solution that can be composted after use. As of yet, a bio-based film that can hold and protect nut butter does not exist.
What's clear is that the company recognizes it can't make systemic supply improvements in the world alone. Only through collaboration with similarly minded brands can true, lasting positive change occur. Along with 170 other natural brands, Justin's has made a commitment to the Climate Collaborative—a natural industry group—to help reverse climate change by initiating programs such as integrating carbon farming, removing commodity-driven deforestation and reducing food waste in its supply chain.
Justin's is thinking even bigger. The brand was a visible supporter of the newly launched Regenerative Organic Certification, which was launched by Patagonia, Dr. Bronner's and the Rodale Institute at Expo West 2018. And Harding is excited by a future dream to use paper made from discarded peanut shells in its packaging, and partnering with clothing manufacturers to rotate organic cotton with organic peanuts on the same plot—a supply chain feat that would be difficult to achieve.
But Justin's isn't stymied by challenges. Both Harding and Gold believe that asking the right questions—the aspirational questions and the difficult questions—is key to building a healthier food system.
Editor's Note: The Esca Bona Supplier Heroes is a recurring feature of suppliers that fuel innovation in the good food supply chain. These features explore the brand story, innovation, supply chain investment, research and partnerships that these companies undertake to improve the food system and consumer health. We select suppliers based on their commitment to the good food movement, their story, their sustainability initiatives, their focus on safe and efficacious ingredients, and their partnerships with their finished product customers.
Esca Bona is an event and brand spearheaded by New Hope Network that champions the good food movement by helping finished product brands improve their supply chain, support the people who create food, and best harness technology and innovation.
If you know of—or are—a supplier with a story to tell, email Sandy Almendarez, editor in chief, Natural Products INSIDER at [email protected].
Subscribe and receive the latest insights on the healthy food and beverage industry.
Join 47,000+ members. Yes, it's completely free.
You May Also Like
---