Combining Going Green with Sound Business Principles Spells Sustainability
Combining Going Green with Sound Business Principles Spells Sustainability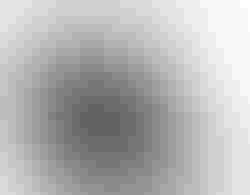 by Elizabeth Abrams
Going green these days almost seems passé. Once the term became part of pop culture, consumers were thrust into stores full of products hand picked by retailers for their recycled packaging, soy inks and eco-friendly labels. Almost overnight, shoppers were inundated with the idea of going green, as the number of products advertising green claims grew 79 percent between 2007 and 2008, according to TerraChoice Environmental Marketing. As a result, shoppers have become sophisticated; more than 50 percent of consumers seek out green products, but 77 percent of U.S. shoppers consider it unacceptable to pay more than a 10 percent premium for them, according to the October 2008 BCG Global Green Consumer Survey, Capturing the Green Advantage for Consumer Companies.
What does this mean? Simply put, it is no longer enough to promote organic certification on the container or reduce the amount of packaging per unit. Suppliers, and especially those who manufacture natural products, must implement new tactics that both green their goods and keep pricing at least at parity with other synthetic options.
How do you do it? Look at your supply chain, one of the biggest contributors to a products shelf price at nearly 30 percent to 50 percent. By combining the need to go green with the need to keep costs down, business costs, and therefore products, become truly sustainable.
Transportation and Warehousing
Do frequent parcel shipments of bottles of multivitamins and a pallet or two of organic herbal extracts to major retailers every few months sound familiar? If so, consider finding a third-party transportation provider. Their established relationships with hundreds of carriers and portfolio of customers allow them to offer lower rates and a better range of services.
Logistics account for about 6.9 percent of company sales, with 38 percent of that cost coming from transportation, according to the Grocery Manufacturers Association. With this in mind, look for these key elements in a transportation provider: domestic and international shipping relationships that provide a single point of contact throughout the process; an online visibility platform that allows customers to track an orders progress; and automated consolidation of less-than-truckload shipments headed to the same destination. All three features come standard in premier third-party providers.
For larger suppliers, its also key to reduce warehousing challenges. Trimming systemic supply chain waste is on the mind of every supplier, and is translating itself into some innovative logistics solutions, such as consolidation programs.
Retailer-driven consolidation programs combine various products headed to the same retailer on a single purchase order, shortening delivery times and reducing costs and damages. Companies such as CaseStack, Hanson Logistics and Millard collaborate with each link on the supply chain to ensure efficiency. The technology-driven program allows retailers to speak directly with the logistics provider, requesting numerous vendors goods at the same time. These programs are sustainable by design; they combine less-than-truckload orders into full truckload shipments and subsequently cut carbon emissions.
Dan Sanker, CEO of CaseStack, explained, Theres no reason why lowering logistics costs should equate to lowering service levels or distribution. Customers who join our consolidation program see reduced costs by 20 to 60 percent. Their transit times are cut in half, on-time deliveries go up at least 20 percent, and the amount of greenhouse gas emitted is much lower, giving them a higher sustainability rating.
With all the money saved, suppliers can pump more resources into what truly increases businesssales and marketing. One customer in CaseStacks consolidation program, Advanced Beauty Systems (ABS), a Dallas-based beauty supplier, has seen its costs drop enough since joining the program to keep prices down; the lower shelf price allowed them to increase distribution.
Packaging: A New Approach
Packaging has taken the brunt of the changes enacted as a result of the sustainability movement. Logos have evolved, organic and EPA certification has become more popular, and consumers are noticing the same amount of product is coming in smaller, more environmentally friendly containers. But re-branding isnt enough to convince shoppers a face cream or pasta sauce is 100-percent natural. Remember, if it costs more, sales will likely decline, so focus on packaging durability before transforming its look.
Start with the low-hanging fruit by eliminating the cardboard box from the companys packaging portfolio. While it is inexpensive on the front end, waste disposal certainly is one of the biggest expenses when relying on a container thats not reusable. Increase durability and reduce supply chain waste with totes, cartons and bins made from recycled material. This cuts back on disposal costs and damages simultaneously. Now that large retailers are adopting sustainable packaging scorecards, this change can save money and improve retailer relationships.
If costs look to be too high to begin with such a dramatic change, consider smaller but equally effective options like improving pack-out. Ask logistics providers how to increase case and pallet density. They can identify ways to reduce the amount of air you ship with orders and cut transportation costs. Last July, for example, ABS replaced the traditional inner pack box structure with shrink wrap in its 12-, 24- and 36-packs of body cream and body spray. While the change was made to ensure the boxes could break down according to retailer standards, the side benefits have materialized into better optimized freight. It has allowed us to go with a smaller shipper, said Kyle Caperton, senior operations analyst at ABS. We are able to pack more into a smaller box, and so we can get more on a pallet and that helps with shipping and warehousing.
Going green is more than just adding organic ingredients and statements such as all-natural and 100% pure to the front label. Natural and organic manufacturers in particular have to be mindful of consumers ever-evolving interest in sustainable goods. By re-tooling logistics to be both efficient and green, you stand to dramatically increase your sales.


Elizabeth Abrams is the marketing associate at CaseStack, where she handles the public relations, advertising, marketing and business intelligence strategies for the provider of sustainable logistics solutions. A substantial background in journalism and advertising brought her to CaseStack, where she has worked since 20
Subscribe and receive the latest insights on the healthy food and beverage industry.
Join 47,000+ members. Yes, it's completely free.
You May Also Like
---