Youth Market Booms for Fortified Products
Youth Market Booms for Fortified Products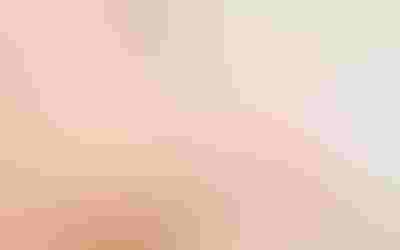 Euromonitor Internationals latest packaged food data shows sales of baby food continue to perform well. Global baby food value sales are set to register a 9-percent value sales increase in 2012. This may be just slightly below the double-digit growth rates recorded in the previous two years, but it is more than twice the rate at which packaged food is anticipated to expand in 2012.
Once again this year, toddler milk formula leads the growth of baby food heading for a value sales gain of 17 percent in 2012, followed by follow-on milk formulas 12 percent. Toddler milk now accounts for one-third of the global milk formula market by value. The success of these products is based on formulations touted to be specific to each developmental stage of the infant. They contain a customized range of fortificants, the most common being omega-3 fatty acids, probiotics and prebiotic fibers.
Baby food is characterized by its strongly science-based innovations, and manufacturers, particularly those in developed countries where birth rates are low, are developing innovative products to grow their sales. One example is the appearance of new lines geared at helping babies sleep more soundly through the nighta property that is as beneficial to sleep-deprived parents as it is for their babies. The formulations aim to mirror the make-up of breast milk during night-time hours, and tend to contain a higher percentage of carbohydrates to increase feelings of satiety, combined with a lower protein content to facilitate digestion and induce relaxation. These products are generally aimed at babies aged six months and older.
An example of such a product is DMK Deutsches Milchkontor GmbHs Humana Schlummer Milch (slumber milk") available in Germany, marketed as an "ideal evening meal" for babies. The formulation contains omega-3s and the gluten-free grain buckwheat for sustained satiety, which is meant to promote a sound sleeping pattern. The gluten-free aspect of the product, according to the manufacturer, renders the product even more easily digestible.
A further example is Blemil Plus 2 Noche, a carbohydrate-rich, nighttime milk formula manufactured by Spanish baby food company Laboratorios Ordesa. The product is enriched with a range of sleep-promoting substances, including alpha-lactalbumin, uridine, adenosine and tryptophan. The latter is an amino acid precursor of serotonin (a neurotransmitter) and melatonin (a hormone), both of which promote sleep.
Prepared Baby Foods Lack Nutrition?
While there is plenty of functional innovation in milk formula, it seems prepared baby foods are lagging, and may even be in danger of losing their nutritional credibility.
In March 2012, a surprising study surfaced in the journal Food Chemistry. Researchers at the University of Greenwich, UK, had investigated nutrient levels in baby foods, analyzing four unnamed popular brands" on the U.K. market, aimed at the 6 to 12 months age group. They came to the unsettling conclusion that the micronutrient content of these prepared baby foods left much to be desired.
The study stated, all the food samples studied in this work contained less essential minerals than expected from the RNI (Recommended Nutrient Intake) values, except for potassium in meat- and vegetable-based dishes." Employing the RNI values for 6- to 9-month-old infants as a guideline, if a baby was given 600 ml of formula milk and fed one jar of meat-based prepared baby food and one vegetable-based jar, its intake of calcium, magnesium, copper and selenium would fall below 20 percent of official recommendations, according to the researchers.
The investigators also stipulated the poor micronutrient content of prepared baby foods may be one of the reasons why manufacturers generally did not declare the levels on the jars as part of their nutritional content labeling.  
The outcome of this study is puzzling, considering baby food is a category of the global packaged foods market where pharmaceutical companies, armed with their science-driven approach, ample knowledge base and high-tech analytical capabilities, are the most active. These players are cultivating the impression that product development is strongly aligned with the latest insights gleaned from the nutritional science domain. In the light of this study, it would seem that some manufacturers may need to reassess their processing and fortification methods to bring their products up to standard.
Fortified Cereals in Developing Markets
In developing countries, malnutrition and diseases caused by dietary insufficiency constitute a major public health problem, especially among children. In industrialized countries, the fortification of childrens breakfast cereals is standard industry practice, and, with the steadily rising popularity of these products in emerging and developing economies, they may have a potentially positive role to play.
In July 2012, a study assessing the impact of micronutrient fortified milk and cereal-based foods on young childrens health was commissioned by Nestlé and the Nestlé Nutrition Institute and published in the journal BMC Public Health. The study took the form of a systematic review, involving 18 published trials and more than 5,400 children aged between 6 months and 3 years. The trials were carried out in Africa, Asia, Latin America and Europe.
The researchers concluded milk and cereal products fortified with a range of micronutrients (such as iron, zinc and vitamin A) were more useful in the prevention of iron-deficiency anemia in young children than non-fortified foods or foods enriched with iron alone.
Euromonitor International packaged food data shows volume sales of childrens breakfast cereals in developing and emerging economies are starting to take off. They doubled, for instance, in Vietnam and Indonesia during 2006 to 2011.
In Vietnam, where consumers are gradually becoming more familiar with these kinds of products, manufacturers have upped their promotional activities. These include the installation of temporary taste-testing booths in supermarkets so that consumers actually get to try the products. Within breakfast cereals, childrens breakfast cereals saw the fastest value growth in 2011, despite their comparatively high price points, because parents believe these products aid their childrens physical and mental development.
In Indonesia, childrens breakfast cereals recorded a buoyant 18-percent value growth in 2011. From 2006 to 2011, the appeal of breakfast cereals broadened to encompass busy, average-income families whose households do not include domestic servants. Breakfast cereals high convenience factor is a key advantage in these settings, especially if parents are assured these products provide their children with all the nutrition they need.
In the Philippines, childrens breakfast cereals enjoyed a 4-percent volume and 7-percent value sales growth in 2011, ahead of other types of breakfast cereals. The introduction of smaller pack sizes ranging from 16 to 25 g allowed mid- to low-income consumers to purchase breakfast cereals products for their children more often. Small, affordable pack sizes have proven a key strategy for selling processed food products in developing country markets.
Globally, the market for fortified and functional products has not reached saturation. Current economic adversity means manufacturers have to make more of an effort to identify viable niches and prove to consumers that they are adding tangible value to a product. Fortunately, childrens foods in emerging and developed markets are providing abundant opportunity, even in todays challenging times.
Ewa Hudson ([email protected]) is global head of health and wellness research at Euromonitor International.
Find more information on fortified foods and beverages in INSIDER's Functional Foods Content Library.
Subscribe and receive the latest insights on the healthy food and beverage industry.
Join 47,000+ members. Yes, it's completely free.
You May Also Like
---