Winning in the active nutrition market with curcumin: Why less is more
Winning in the active nutrition market with curcumin: Why less is more
OmniActive's Curcuwin Ultra + bolsters performance and mobility with a low dose.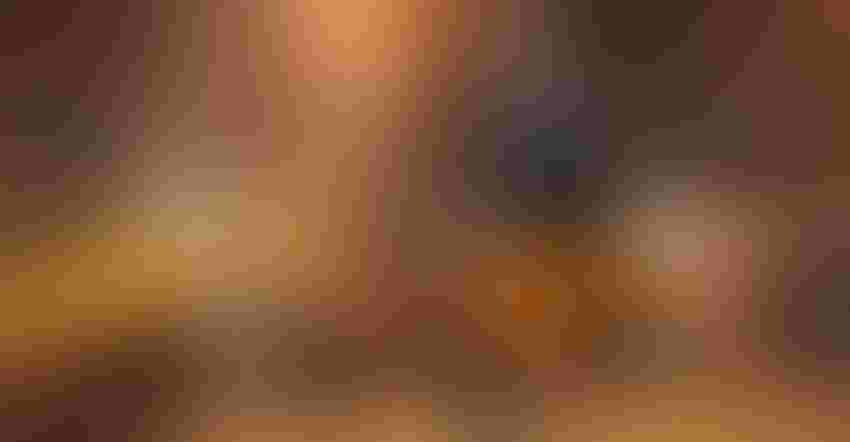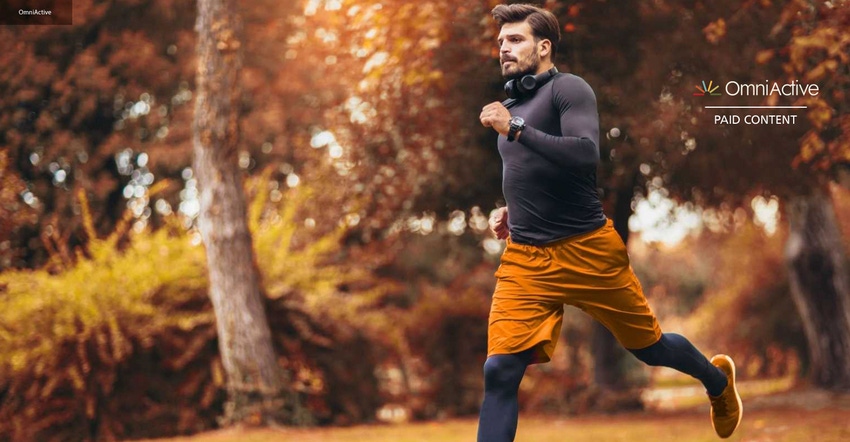 Sponsored by OmniActive Health Technologies
In fitness, repetition is integral to achieving goals. However, repetition often causes accelerated wear-and-tear, aches and soreness in joints and in muscles. In the ever-expanding fitness nutrition and related mobility support marketplace, active adults and athletes feel the brunt of repetitive motion and seek out long-term joint protection.
The powerful growth of the connected fitness (or "at home" fitness) market has cultivated new users who are young adults as well as those 40 and over -- creating demand for supplements that bolster performance and that protect joint structure and function for desired continual mobility. And, according to Nutrition Business Journal's 2022 Condition Specific Report, sports/active supplements with a joint support benefit "are among the strongest-growing" segments of the joint health market.
Beyond the known health benefits of curcumin, there's an attribute that will draw active supplement users to your curcumin product: superior bioavailability.
Low Dose, High Bioavailability
Curcumin has had a notorious reputation for being extremely difficult to deliver for effective absorption, and thus, high doses needed to be consumed for the body to be able to absorb enough to attain benefit. But a newly developed technology has allowed for the creation of Curcuwin Ultra+, a next-generation curcumin ingredient shown to be effective in only one dose of 250 mg (supplying 50 mg active curcuminoids).
OmniActive Health Technologies recently surveyed consumers about their attitudes regarding absorption. The results were significant in that they show that consumers place a high importance on, and understanding of, absorption and bioavailability. They realize that any supplement that is not utilized by the body because it can't be absorbed is a waste of money.
Specifically:
Over 98% of the consumers are willing to try a supplement that claims "better absorption"

46% are ready to replace their current supplement with one claiming better absorption

74.5% of consumers are willing to try a supplement claiming "higher bioavailability" even at a price premium

Approximately 60% associate "bioavailability" with a positive experience gained from benefits.
To quantify the bioavailability of Curcuwin Ultra+, OmniActive conducted a randomized, double-blind, single-dose, crossover study involving 24 healthy adults aged 18 to 55. The participants consumed a single dose of Curcuwin Ultra+ 250 mg, Curcuwin Ultra+ 500 mg and 1800 mg of a 95% turmeric extract. The study showed that of all three test supplements, the 250 mg Curcuwin Ultra+ was 144x more bioavailable and had 40% faster absorption compared to standard curcumin.
It would be logical to consider that faster absorption and significantly higher bioavailability would lead to quicker support for joint comfort. And a new human study shows that this is true.
The randomized, double-blind, parallel, placebo-controlled study involved 135 subjects with mild knee osteoarthritis. They received 250 mg (50 mg curcuminoids) or 500 mg (100 mg curcuminoids) of Curcuwin Ultra+ per day for 84 days. Both doses of Curcuwin Ultra+ provided early onset efficacy, as early as day five, for overall joint health comfort and mobility. These benefits of Curcuwin Ultra+ persisted throughout the study.
"The results of this study demonstrated that a low dose of just 250 mg Curcuwin Ultra+ may serve as a unique nutritional solution for managing issues related to knee joint comfort and mobility," said Deshanie Rai, Ph.D., FACN, VP, Global Scientific and Regulatory Affairs at OmniActive. "One capsule containing 250 mg of Curcuwin Ultra+ is equivalent to 30 capsules of standard curcumin/turmeric powder, and this provides the consumer with convenience, economy and efficacy."
Value proposition
Beyond the science showing joint health efficacy and superior absorption, Curcuwin Ultra+ provides several prime values in the curcumin and joint health market.
It offers convenience in a single dose

It exerts desirable efficacy in a single dose

It is formulation friendly, with an excellent organoleptic profile allowing for incorporation into challenging applications such as gummies and beverages with a single, convenient ingredient

It can be positioned with claims in high-velocity categories: joint health, sports nutrition, and active wellness
These attributes are possible by OmniActive's proprietary Ultrasol Technology. Curcumin Ultra+ is formulated using a unique, specialized process that incorporates bioenhancers to better protect and deliver more curcuminoids than standard curcumin.
"Our goal with applying hte Ultrasol technology to develop Curcuwin Ultra+ was to help address some of the naturally inherent bioavailability challenges of curcumin," said Dr. Rai.
Curcumin, one of the top-selling botanical ingredients recognized by an increasing number of consumers, will likely remain in high demand. The ability to provide it in a "one-and-done" dose will distinguish your product in the marketplace. Curcuwin Ultra+ is truly a win-win.
References:
Ultra+ BA study: Kothapally S et al. Adv Ther (2022) 39:2128–2138 
Ultra+ Joint Health study: Manuscript in preparation 
Subscribe and receive the latest insights on the healthy food and beverage industry.
Join 47,000+ members. Yes, it's completely free.
You May Also Like
---