Understanding soft gel encapsulation
Understanding soft gel encapsulation
Finished product manufacturers strive to provide consumers with dietary supplements that offer optimum health and value. In order to achieve these goals, the appropriate delivery system must be selected.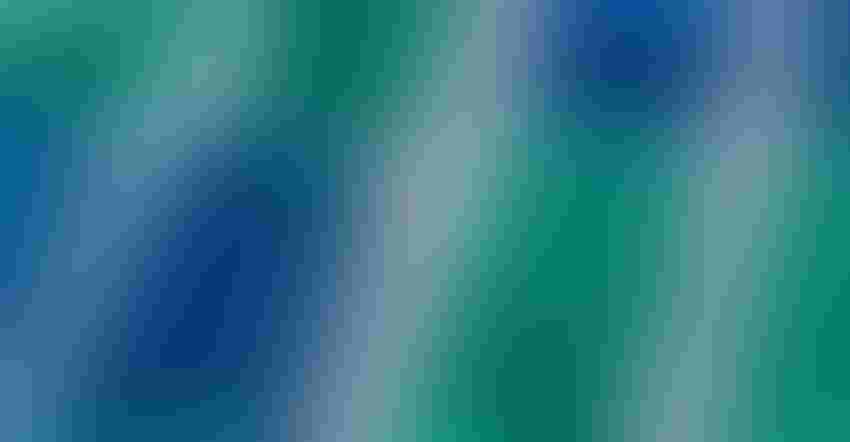 Finished product manufacturers strive to provide consumers with dietary supplements that offer optimum health and value. In order to achieve these goals, the appropriate delivery system must be selected. Of course, when determining whether to formulate in a tablet, capsule or soft gel, consumer preference for vegetarian ingredients, pill size and dosing compliance are important issues to ponder; however, the chosen form will have a significant impact on bioavailability and should be one of the major considerations when selecting a particular delivery system.
Advantages of soft gels
One of the most widely recognized benefits of soft gelatin capsules is the potential to enhance nutrient bioavailability. Soft gel capsules improve bioavailability by delivering the nutrient in solution or other absorption-enhancing media. The advantage to small particle or crystal size is the smaller the particle, the better and quicker it is absorbed in the digestive tract. With such enhanced absorption and bioavailability, consumers can expect fast disintegration and immediate nutrient delivery to produce a quicker onset of action. Better bioavailability also translates to a possible reduction in the required dose of the active compound.
Soft gel capsules offer many benefits over other delivery systems. Soft gels are easy to swallow, have no taste (unless the gelatin is intentionally flavored) or unpleasant odors, and offer a pharmaceutically elegant appearance and perceived superior delivery system. Many consumers prefer soft gels over tablets or hard-shell capsules. Soft gels provide excellent dose uniformity and better protection of active ingredients. The sealed capsule protects nutrients from oxidation and degradation. Opaque soft gels also protect against light and UV radiation, providing ingredient stability and minimizing free radical formation and rancidity, especially in the case of oils. Soft gels are also tamper-proof—a tampered or punctured soft gel will leak or become discolored, thereby showing evidence of a potential problem. This provides consumers with a sense of security while taking their supplements.
Another key strength of soft gels is their versatility. There are wide varieties of shell colors, shapes and sizes available to offer product differentiation. Although aesthetically pleasing supplements appeal to the consumer eye, the inner fill of the capsule is even more important. Soft gel capsules can accommodate a wide variety of compounds filled as a semi-solid, liquid, gel or paste. Micronized materials can be used in inner fills of soft gel capsules, whereas tablets and hard-shell capsules require larger particle sizes so the powder will flow in the tableting or encapsulating machines.
Soft gel encapsulation basics
The manufacturing process of making high-quality soft gel capsules implicates the use of sophisticated technology and also requires highly trained, competent operators. Before the encapsulation process begins, the gelatin for the outer shell covering and the capsule fill material are prepared.
Gelatin capsules used to be made exclusively from bovine or porcine skin and bones. Now, soft gel capsules can be made from a variety of materials, including fish, chicken and some non-animal derived gelatin. Gelatin consists mainly of a protein that is easily digested by enzymes in the intestinal tract, which allows the active ingredient to be released and absorbed into the bloodstream. The gelatin powder is mixed with water and glycerin, then is heated and stirred under vacuum. Any required colors or flavors are added to the gelatin mix and then kept in a steam-jacketed, stainless steel vessel at a constant temperature.
The formulation of the capsule's fill can be developed to fulfill the specifications and end-use requirements of the product. Encapsulation of liquids that are immiscible with water and non-volatile—such as vegetable oils and vitamin E—are easy and require little or no formulation. However, solids that are not sufficiently soluble in liquids are encapsulated as pastes or suspensions.
Encapsulation of suspensions is the most common form for a large group of dietary products. Suspension formulation requires a suspending agent to prevent the settling of the solids and to maintain homogeneity throughout encapsulation. The most widely used suspending agents are wax—such as beeswax—for oil-based formulation and polyethylene glycols for non-oil bases.
The encapsulation process begins when molten gel is pumped to the machine and two thin ribbons of gelatin are formed. These ribbons then pass over a series of rollers and are continuously fed between two rotating die cylinders that determine the size and shape of the capsules, which form the two halves of a capsule. The ribbons converge next to a fill injector, where the appropriate volume of fill material to be encapsulated is measured and dispensed by a pump. As the die assembly rotates, the filled capsule halves are then sealed together by the application of heat and pressure and are then ejected. Since soft gel manufacturing involves high precision, this process permits accurate and reproducible fill uniformity. During the rotary die process, the gelatin temperature, ribbon thickness, seam width and fill quantity all need to be monitored and controlled.
Following encapsulation, the capsules undergo drying in tumblers containing lint-free towels and large volumes of forced air. From the tumblers, the capsules are transferred onto trays and placed into low-humidity drying rooms, where the soft gels are dried at room temperature to remove any excess moisture. Gelatin hardness needs to be monitored during this phase of the process. The water content of the gelatin shell starts out around 30 percent, and as it evaporates, ends up as low as 8 or 9 percent, which is dry enough to bottle or ship.
Soft gel capsules have many desirable properties and several advantages over tablets and hard-shell capsules. They are easy to swallow, disintegrate quickly and can significantly improve the bioavailability of active ingredients. You don't want your consumers to feel they are paying a lot of money for ingredients that won't make it to their bloodstream.
Steve Holtby is the president and CEO of Soft Gel Technologies Inc. (SGTI), a Los Angeles-based company with specialty soft gelatin encapsulation capabilities, including branded offerings such as LycoQ™. For more information on Soft Gel Technologies, visit Soft-Gel.com
Subscribe and receive the latest insights on the healthy food and beverage industry.
Join 47,000+ members. Yes, it's completely free.
You May Also Like
---