DSHEA: Where we were when it passed 25 years ago today
DSHEA: Where we were when it passed 25 years ago today
SupplySide and Natural Products INSIDER leaders Heather Granato and Jon Benninger look back at the law that spurred large growth in the supplement industry.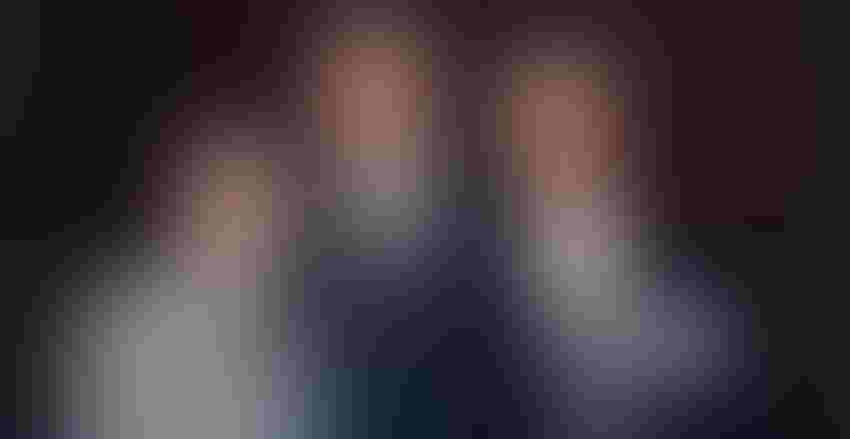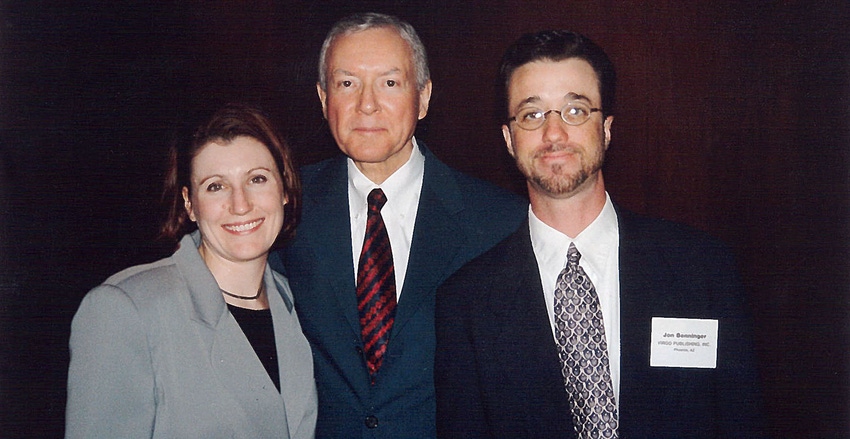 Jon Benninger, vice president and Market Leader, Informa Markets health and nutrition and Heather Granato, vice president, content, Informa Markets health and nutrition with Sen. Orrin Hatch (R-Utah), c. 2000
SupplySide West last week gave us a great opportunity to not only celebrate the 25th anniversary of the passage of the Dietary Supplement Health & Education Act of 1994 (DSHEA), but also reflect on how the law came to be, the people and events around it, and what the future holds.
In the United Natural Products Alliance (UNPA) member meeting, and the two-hour panel discussion about DSHEA, Loren Israelsen, president, noted we should probably take the 25th as a good time to stop celebrating and focus on what's ahead. Point taken, but it's also informative and, honestly, fun to recall how everything came to be.
Heather Granato, vice president, content, Informa Markets health and nutrition

:

Throughout 1993 and 1994, working as the assistant managing editor at Natural Foods Merchandiser, we regularly covered the efforts to involve consumers to force Congress to reign in an overly aggressive FDA that didn't (and probably still doesn't) believe that dietary supplements could be a safe and efficacious part of a healthy lifestyle. Photos of blackout days at health food stores coast to coast, petitions and postcards to encourage shoppers to tell their Congressional reps to "stop taking away my supplements," and even the famous Mel Gibson commercial—it all came together to make us feel we were making a difference. Even more than that, it was an opportunity to combine a consumer's right to make their own decisions with an industry's chance to develop and deliver health-promoting products while talking about their benefits. While the third-party literature clause seems quaint in today's internet age, the desire for making informed purchase decisions has not abated.

Throughout the process, my boss, Frank Lampe [the current vice president of communications, UNPA], was actively involved and sharing insights with our team; they weren't always optimistic, but we were playing an important part in keeping the industry informed. But if Sen. Orrin Hatch (R-Utah) and Sen. Tom Harkin (D-Iowa) could find common ground, anything was possible.

When the bill finally made it through Congress, not on a vote, but unanimous consent to accept the amended House Bill, and was signed by President Bill Clinton, it finally codified a definition for a class of goods that consumers are driven to purchase. The marketplace responded, with media, events and consumer forums designed to support conversation about the role of supplemental nutrition to support optimal health.

As we look to the future, we all have the opportunity to collaborate to truly bring more health to more people, supplying products that are safe, efficacious and supported with science.
Jon Benninger, vice president and Market Leader Informa Markets health and nutrition

:

I entered the health food industry in 1990 while in college, and the political, social and regulatory battles that lead to DSHEA inspired me and pulled me in. It was clear that FDA and powerful people in Congress and health care did not believe in dietary supplements or natural products, and they intended for them to be regulated off the market. This was not new, as prior battles for access to supplements had been fought (and won) in the 1960s and 1970s.

In this latest battle for access to supplements and information about them, it would take a massive effort to win. This included the incredible grassroots efforts of consumers who wanted their supplements (they wrote more letters to Congress on this issue than on any issue in U.S. history other than the Vietnam War). It included community action centers set up in health food stores to drive awareness and involvement. And it garnered unprecedented support from groups like Citizens For Health, National Nutritional Foods Association (now Natural Products Association [NPA]) and industry leaders such as Hal Drexler of Country Life, Jerry Kessler of Nature's Plus, the Blechman family from Twinlab, the Skolnick family from Solgar, the Murdock family from Nature's Way and many more.

It was an amazing time to be a part of this industry, and it inspires me to this day. Following the passage of DSHEA, I joined Virgo Publishing in 1995 to launch a new B2B magazine covering the supplement industry. Then we launched Natural Products INSIDER in 1996 and SupplySide in 1997. It has been a great journey from then until now, and I expect we will have another fight on our hands in the future, pitting those of us who cherish our right to manage our health as we choose against those who tell us what we can have access to. When that time comes, I will be here to answer the call, and I hope that you will, too.

 
Subscribe and receive the latest insights on the healthy food and beverage industry.
Join 47,000+ members. Yes, it's completely free.
You May Also Like
---