Understanding ISO 22000
Understanding ISO 22000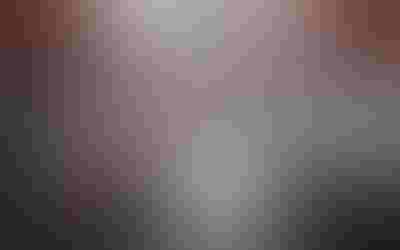 by Cynthia Weber
Consumers and governments are increasingly aware of the issue of food safety and are demanding accountability and assurances from companies that are taking steps to address production concerns. ISO 22000 is a good safety tool, a good marketing tool and a good business improvement tool.
ISO (International Organization of Standardization) and its member countries used the Quality Management System approach, and tailored it to apply to Food Safety, incorporating the widely used and proven HACCP (hazard analysis critical control points) principles into the quality management system. The resulting standard is ISO 22000. Many companies will find parts of this document very familiar. Organizations currently using a HACCP system will build from that foundation. If your organization is ISO 9001 registered, HACCP can be incorporated into that system.
The quality management standard ISO 9001 was used in the development of ISO 22000. Both are standards based on a management systems approach, and they share many requirements. The key difference is ISO 9001 is a quality management system with an emphasis on achieving product quality and customer satisfaction, while ISO 22000 is a food safety management system emphasizing safe product.
Implementing an ISO 22000 program can have great benefits to a producer. An effective, documented food safety management system provides an internationally recognized management system that underscores quality management and ensures food safety. ISO 22000 certification gives companies a respected and credible way to let customers know food safety is a priority.
Basing a companys food safety management system on ISO 22000 offers the best of both worldsa management system approach combined with the best food safety practices. As stated earlier, there are many existing food safety standards, but they vary widely in content, levels and evaluation. To sell in a global food market, an internationally consistent standard is a benefit to everyone.
ISO 22000 applies to any organization involved in the food supply chain, including companies handling growing or raising food, transporting, processing, packaging, serving, supplying food ingredients or selling food. Each step in the supply chain is critical to the safety of the end product. The ISO 22000 standard clarifies requirements and standards of food safety across national borders and throughout the supply chain.
There are several requirements that companies must meet. ISO 22000 requires the design and documentation of a food safety management system (FSMS). The standard contains the specific requirements to be addressed by the FSMS. These requirements include a food safety policy, setting quality objectives, planning and documenting the food safety system, maintaining quality records, communication procedures, emergency plan, following HACCP principles, traceability, corrective action, procedure for withdrawal of product, measurement and monitoring devices, internal audits and continual improvements.
Cynthia Weber is the president of Vinca LLC , which offers ISO 9001 and ISO 22000 training and documentation tools, as well as an online tutorial about ISO 22000. Weber has a bachelors degree in microbiology, has been registered by IRCA as an ISO 9001 Lead Assessor, participated on the US TAG to TC 176, and has led numerous quality systems implementation projects.
Subscribe and receive the latest insights on the healthy food and beverage industry.
Join 47,000+ members. Yes, it's completely free.
You May Also Like
---