The Weight of the World: The Dr. Oz Effect
The Weight of the World: The Dr. Oz Effect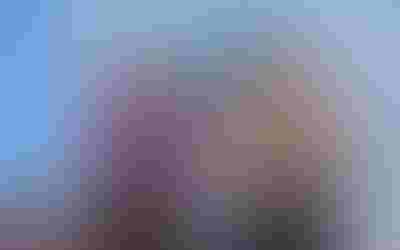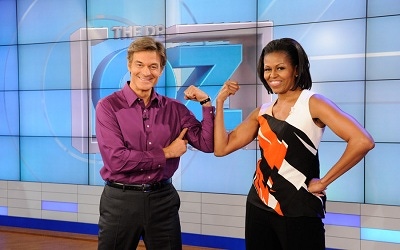 Many supplements have enjoyed being featured on the Dr. Oz show, which has become a go-to source for a huge portion of consumers, especially on health matters. When Mehmet Oz, M.D., features a dietary supplement on his show, people respond and demand skyrockets. "He is the best advocate for the natural supplement arena we have ever seen," said Scott Steil, president of Nutrabridge, who added Dr. Oz helps get the word out on good supplements and seems genuinely concerned with improving health.
Oz tends to feature the base ingredient, not finished supplements or branded products, so ingredient suppliers offering a nutrient or specialty compound highlighted on the show will definitely feel the impact and need to brace for the increased demand and capitalize on the heightened awareness among potential new customers at retail. Steil said the customers will flock to brick and mortar as well as online retailers and similar outlets for products containing a featured ingredient, then those retail level companies will, in turn, seek out more product. "You absolutely see an immediate impact from consumers responding in the marketplace to Dr. Oz recommendation," he reported, but added there is definitely an uptick in new companies wanting to come on board with new products containing the ingredient featured. He noted the key to capitalizing on the boost from Dr. Oz is to already have a good customer base and solid offering in the marketplace, and have great relationships with existing finished product clients on the education messaging. This enables a company to respond quickly and effectively to the flood of new demand and growth potential.
One of the big challenges is meeting demand for raw material. When Dr. Oz featured 7-keto as a top belly-blasting supplement last year, the boost was quickly felt by 7-keto supplier Humanetics, which partners with Nutrabridge to supply the industry. "The ingredient is made from wild yam, which takes three years to grow," Steil explained. "Not many companies can push a button and make 1,000 kilos more of an ingredient, so this kind of explosion of demand can really stress a supply chain." He said because of a sound original business model, the company was never at a loss for product for any extended period of time and managed to supply enough material to help manufacturers and retailers offer new customers the chance to try the product. This is a big challenge companies face with the Oz effect, and not all companies have been able to respond to the demand in a timely way.
Naturex, which has felt the boost from one of Dr. Oz's latest supplement highlights green coffee bean extract, echoed the importance of existing production capabilities and supply infrastructure to meet the resultant demand. "At Naturex, we have large industrial capabilities and reliable sourcing so we can easily scale production to meet customer needs," said Antoine Bily, PhD,  director of research at Naturex. "We do not depend on big plantation companies instead we harvest our green coffee beans by smallholder farmers and have built strong relationships and trust  with historic partners of Naturex. Working directly with the owners and managers ensures that we receive premium selection of plants and are able to provide a supplementary income for these growers."
Bily noted Naturex has seen a noticeable uptick in awareness of green coffee extract and Naturex's Svetol® brand of this ingredient. "The show has also helped us to capture the interest of new consumers and we have seen an increase in the amount of Svetol® ordered with existing consumers," he said, noting Naturex believes the Oz effect on this ingredient will be long term.
Steil also sees the Dr. Oz effect as more long-term than short-term, calling the impact "profound." He said the initial spike in demand might level off a bit, but in the case of 7-keto and Humanetics, even this later plateau is considerably higher than pre-Oz show.
Subscribe and receive the latest insights on the healthy food and beverage industry.
Join 47,000+ members. Yes, it's completely free.
You May Also Like
---