SupplySide West 2010 Sets Exhibit Hall Attendance Records
SupplySide West 2010 Sets Exhibit Hall Attendance Records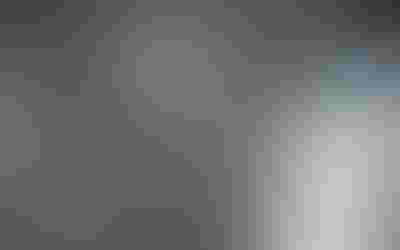 LAS VEGASMore than 8,500 dietary supplement, food and beverage, and cosmeceutical executives from 58 countries met Oct. 19 to 23 at The Sands Exposition Center and The Venetian Resort Casino for SupplySide West 2010. This year's exhibit hall featured 1,216 booths, breaking the SupplySide West 2009 record with an 8 percent increase in the number of booths, confirming SupplySide West as the world's largest event for healthy and innovative ingredients.
"SupplySide West continues to grow despite the global economic downturn because it makes the important connection between suppliers and manufacturers of dietary supplements, foods and cosmeceuticals," said Peggy Jackson, vice president of the Health & Nutrition Division for Virgo Publishing. "We continue to see growth in the quality of attendees, as decision-making executives from global manufacturing heavy weights walked the show looking for ingredients and services."
Professionals from Access Business Group, Alacer, Apple & Eve, Arbonne International, Barilla, Carlson Laboratories, Clif Bar and Co., Clorox, Coca-Cola, Country Life, CytoSport, Danone, Doctor's Best, Dole, Dr. Pepper Snapple Group, Garden of Life, General Mills, Hartz Mountain, Herbalife International, Jarrow Formulas, McCormick, Metagenics, Natrol, Nature's Way/Enzymatic Therapy, NBTY, Nestlé, Neways, Nu Skin, Nutra Manufacturing/GNC, Odwalla, Otis Spunkmeyer, PepsiCo., Perrigo, philosophy, Procter & Gamble, Smucker's, Target, The Hershey Co., Vitamin Shoppe, Unilever, Weider Global Nutrition and many more leading companies attended.
Yollie Nasca, R&D Manager, Nutrition, Arbonne International, noted: "[At SupplySide West], I found new ingredients that I can use in my formulations." And Rob Paul, Ph.D., founder and chief science officer, Nawgan Products, added, "We are looking for innovative products with strong science and new science supporting their position at [SupplySide West]."
The official SupplySide GMP training courses on Oct. 19 and 20, presented by NSF-DBA, kicked off SupplySide West. More than 80 professionals participated in the interactive, hands-on courses examining documentation management and FDA inspections.
On Oct. 20, more than 200 golfers played in the Golf Classic, sponsored by Pharmachem Laboratories, held at the Revere Golf Club for the fourth consecutive year. A luncheon followed the Golf Classic, and trophies were awarded for individual achievement and top team scores.
Two workshops on Oct. 20, the "Superfruits: Science, Innovation and Market Opportunities" half-day workshop and the "Palm Fruit Bioactives: Science, Applications & Technical Advantages" full-day workshop, developed and sponsored by the Malaysian Palm Oil Council, were the first educational offerings and drew in excess of 100 participants.
The Manufacturers Welcome Reception, co-sponsored by Lesaffre Human Care and Solae, on Wednesday offered participants the opportunity to meet, network and enjoy Venetian-prepared fare the evening before exhibits opened.
The expo hall opened Thursday, Oct. 21 with 1,216 booths, 8 percent over SupplySide West 2009 figures, featuring 779 exhibiting companies, the largest SupplySide West exhibit hall to date. Thousands of executives walked the show floor from 10am until 5:30pm on Thursday and Friday from 10am to 5pm. Nearly 40 exhibitors offered more than 60 samples in the Taste of SupplySide Food and Beverage Sampling Program in which attendees could sample foods and beverages using exhibitors' ingredients and technologies.
"When I walk the exhibit hall, I'm looking for new information and clinical research which supports the use of these natural products as therapeutic agents, said Michael T. Murray, N.D., president, Dr. Murray Natural Living Inc. As a physician and as director of product development for a nutritional supplement company, those sorts of applications really interest me so I keep an eye out for those at [SupplySide West]."
New this year, the Opening Reception on Thursday moved to Tao Nightclub in The Venetian. Attendees networked inside the club and at Tao Beach while enjoying a hosted bar and appetizers. DSM and Vitamin Angels co-sponsored the event with the goal of raising awareness of Vitamin Angels' efforts to end global childhood malnutrition and hunger, a cause DSM is committed to. Jim Hamilton, president, DSM Nutritional Products, stated: We at DSM were honored to be able to work together with Virgo Publishing in sponsoring the opening reception at Tao in support of the Vitamin Angels. We feel that this event helped to focus our industrys attention on the great humanitarian effort that this organization performs on behalf of malnourished children around the globe. Their work highlights the great impact our industrys products have on the lives of people everywhere. We hope that everyone in our industry will join with us, and the other fine companies who work with the Vitamin Angels, in support of their cause. Together, we can Do Something Meaningful.
The three-day, four-track Education Program, sponsored by Cognis Nutrition & Health, offered distinct tracks for dietary supplement, food and cosmeceutical sessions totaling more than 40 sessions. Pamela Peeke MD, MPH, FACP, chief medical correspondent for Discovery Health TV, author of Fight Fat after Forty, Body for Life for Women, and Fit to Live, and member of Oprah's O Team of medical experts gave the featured presentation on Thursday. Speakers from U.S. Food and Drug Administration, National Institutes of Health, Federal Trade Commission, Personal Care Products Council, Sloan Trends, Mintel International, Perrigo Co., Drug Enforcement Administration (DEA), Better Business Bureau, Twinlab Corp., U.S. Anti-Doping Agency (USADA), American Botanical Council, American Herbal Products Association, Council for Responsible Nutrition, and many more prestigious organizations presented.
"ROI is top of mind to all of us during these challenging times and this year's SupplySide West exceeded expectations, said Sharrann E. Simmons, NA marketing director, Cognis Nutrition & Health. Cognis was thrilled to be the exclusive sponsor of the Education Program for the ninth consecutive year. Cognis makes a significant investment to partner with Virgo Publishing to bring the top experts in their fields to SupplySide West. According to the feedback we continue to receive from those who attended the 40-plus education sessions, the material was well targeted including market trends to science to regulatory issues. Countless attendees made a special effort to visit our booth to thank Cognis for sponsoring the Education Program and especially the featured speaker, Dr. Pamela Peeke. In addition to her outstanding talk, Dr. Peeke now has a better understanding of our industry and will serve as an important ambassador as she works with leaders in health and wellness worldwide." 
On Friday, Virgo Publishing presented the SupplySide Scientific Excellence Awards to American River Nutrition for DeltaGOLD®, Embria Health Sciences for EpiCor®, and Natural Health Science/Horphag for Pycnogenol®. Awards were based on science/research methods, scientific breakthrough, innovation and appeal for the manufacturing community.
The "Stevia: Trends, Product Development and Regulatory Update" workshop and the "Probiotics: From Physician to Consumer - Market Trends and Stakeholder Perspectives" workshop, developed with the International Probiotics Association, on Saturday, Oct. 23 drew more than 200 attendees for the half-day workshops.
SupplySide West 2011 is slated for Oct. 10 to 14 at The Venetian & Sands Expo in Las Vegas. The exhibit hall will be open October 12 and 13 and exhibit space is currently 78 percent sold out. SupplySide East 2011 is scheduled for May 2 to 4 in Secaucus, NJ.
Subscribe and receive the latest insights on the healthy food and beverage industry.
Join 47,000+ members. Yes, it's completely free.
You May Also Like
---