NIH Releases Long-Awaited Eye Health Study
NIH Releases Long-Awaited Eye Health Study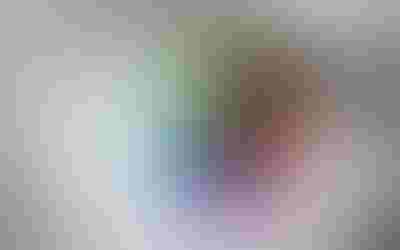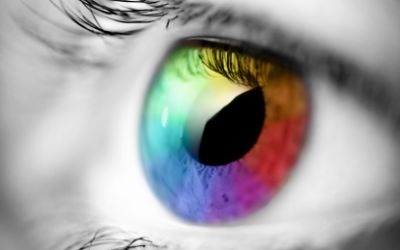 PARSIPPANY, N.J.National Institutes of Health (NIH) released its long-awaited study Age-Related Eye Disease Study 2 (AREDS2) on May 5, validating scientific support for crucial eye health ingredients such as lutein and zeaxanthin.
Supplementation with a combination of lutein, zeaxanthin, docosahexaenoic acid (DHA) and eicosapentaenoic acid (EPA) resulted in increased concentrations of lutein, zeaxanthin and fatty acids in plasma and a significant improvement in the optical density of the macular pigment, according to the new study published in JAMA Ophthalmology. AREDS2 provides additional analysis to 2001's AREDS trial, a landmark study establishing the efficacy of today's successful eye health dietary supplements.
The results of the trial indicate nutritional intake of lutein, zeaxanthin and omega-3 long-chain polyunsaturated fatty acids (LC-PUFAs) may be beneficial for patients affected by age-related macular degeneration (AMD).
Carried out over a 12-month period, the randomized, double-blind, placebo controlled, parallel clinical trial took place at Friedrich Schiller University Jena, Germany. A total of 172 individuals with nonexudative (dry form) AMD were recruited to evaluate the effects of the administration of either a capsule containing 10+1 mg of lutein (as FloraGLO® from Kemin) and  2mg of zeaxanthin (as OPTISHARP® from DSM) and 100 mg DHA + 30 mg EPA or twice these dosages on the plasma xanthophyll concentrations and fatty acid profiles, antioxidant capacity in plasma, and optical density of the macular pigment.
The results demonstrate the study supplementation significantly improved the plasma antioxidant capacity, circulating macular xanthophyll levels, and the optical density of the macular pigment. These are important factors that could help reducing the risk of progression to wet AMD, what would be particularly relevant in the studied population.
AREDS2 displayed significant findings for those with the lowest dietary intakes of lutein and zeaxanthin. Those subjects experienced a 26-percent decrease in advanced AMD progression, a 36-percent reduction in risk for severe cataracts, and a 32-percent reduction for progression to cataract surgery.
We know that optimal nutrition is good for the eyes, and certainly lutein/zeaxanthin and omega-3s are important components of a good diet," said Taylor Wallace, Ph.D., senior director, scientific and regulatory affairs, The Council for Responsible Nutrition (CRN). If youre not getting enough lutein/zeaxanthin from your diet through foods such as spinach and eggs, or enough EPA/DHA omega-3s through fatty fish, then supplements still remain an important option to help fill those gaps." 
Though this study focused on elderly patients with already impaired eye function, Wallace explained the need to pay attention to eye health starting at an early age, noting, Age-related eye disease has a long incubation period, and prevention through good nutrition habits should start early and continue throughout a lifespan. Maintaining good nutrition and lifestyle habits most likely have a better chance at preventing chronic disease onset than in halting or correcting a disease progression."
Subscribe and receive the latest insights on the healthy food and beverage industry.
Join 47,000+ members. Yes, it's completely free.
You May Also Like
---