NEJM Editorial: DSHEA too Lenient
NEJM Editorial: DSHEA too Lenient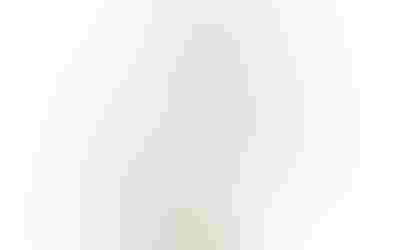 WALTHAM, Mass.Pieter A. Cohen, M.D.,  took a jab at the dietary supplement industry, saying  FDA has not enforced the new dietary ingredient (NDI) provision of the Dietary Supplement Health and Education Act of 1994 (DSHEA), in a recent New England Journal of Medicine perspective (DOI 10.1056/NEJMp1113325). His answer is not to call on FDA to step up enforcement, but instead, he says new laws are needed. DSHEA is fundamentally flawed, he wrote, because it lacks a preapproval review process for all supplements.
In response, Duffy MacKay, N.D., vice president, scientific and regulatory affairs, the Council for Responsible Nutrition (CRN), said DSHEA provides a balance between regulation and consumer access to dietary supplements. He said supplements are generally more affordable than pharmaceutical drugs, but this trend would reverse if Cohen had his way. "If the supplement industry were subjected to pharmaceutical industry-like regulation, consumers would bear the burden of increased costs and reduced availability to a wide variety of products," MacKay said.
Cohen, Cambridge Health Alliance, Somerville, MA, and Harvard Medical School, Boston, argued FDA should require scientific evidence to demonstrate safety of dietary ingredients. He said this will improve the safety of new supplements, and create a database of evidence that scientists, physicians, regulators and consumers can use to access supplement safety. Cohen expressed this same opinion on a recent episode of the Dr. Oz Show.
According to FDA's recently released NDI Draft Guidance, the agency will accept history of use as a safety standard if scientific evidence is not available.
In the New England Journal of Medicine article, Cohen  said per DSHEA, dietary supplements with established ingredients (those sold in the United States before 1994) may be marketed without evidence of efficacy or safety.  For NDIs (ingredients introduced since 1994) Cohen explained DSHEA requires manufacturers to provide FDA with evidence supporting a reasonable expectation of safety." However, he wrote, "Regrettably, this aspect of DSHEA has thus far not been enforced."
Cohen said the FDA Guidance, (he does not call a "draft guidance") would lead to a "substantial improvement in safety," if it were implemented. He praised the rigorous safety testing standards, the strict definition of NDI versus an old dietary ingredient (ODI), and the processing method that would change an ODI into an NDI.
"However, I do not believe FDA has gone far enough," he wrote. He said FDA should  require experimental safety data for all NDIs, even for those that have a history of use. He quoted  The Institute of Medicine, which he said found even widespread historical use without documented ill effects is no guarantor of long-term safety." Further, he said, FDA should require human studies for all NDIs, and should require companies to submit all databoth favorable and unfavorablein the notification.
Cohen said the Draft Guidance has come under attack from the supplement industry, noting  comments submitted to FDA show industry's aversion to the testing requirements, which industry says are equivalent to  those of food additives. DSHEA specifically considers supplements to be under the classification of food, not food additive; food additives require FDA pre-market approval. However, Cohen said the industry's argument is flawed with respect to NDIs. He said FDA has greater legal authority over new products, and because DSHEA requires FDA to assess a reasonable expectation of safety, experimental data is necessary..
"If the FDA succumbs to industry pressure, the public health consequences will be significant, as hundreds of thousands of Americans continue to turn to new supplements to sustain their health and treat their ailments," he wrote.
"A pharmaceutical-like regulatory framework is inappropriate for dietary supplements because dietary supplements do not have the same immediate and dramatic effects as pharmaceuticals, and in general, they have a wider margin of safety," MacKay added.
Mackay also noted FDA is currently strapped for resources, and  said, "Those calling for a new regulatory system that would be unnecessarily burdensome on responsible industry, resource-exhaustive for the agency and still provide no added protection for consumers, should consider joining CRN and other FDA-regulated industries in encouraging Congress to provide  more funding for FDA to enforce the current laws.  
The article has a comment period, which closes Feb. 1, 2012.
In a separate audio interview with Stephen Morrissey, Ph.D., managing editor, New England Journal of Medicine, Cohen  talks about the dangers of supplement use and FDA's struggle to regulate them in the United States.
Subscribe and receive the latest insights on the healthy food and beverage industry.
Join 47,000+ members. Yes, it's completely free.
You May Also Like
---