Natural Products Association reflects on 2022, looks ahead to new year
Natural Products Association reflects on 2022, looks ahead to new year
Kyle Turk of the Natural Products Association reflects on 2022 and what lies ahead in the new year for the dietary supplement industry and his trade group.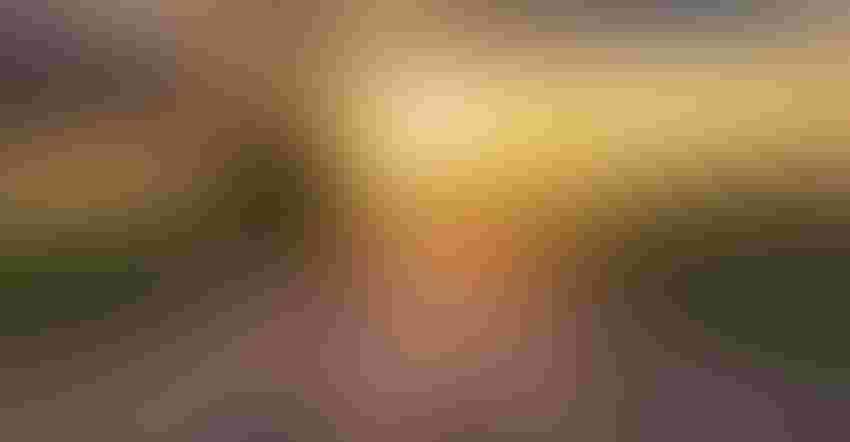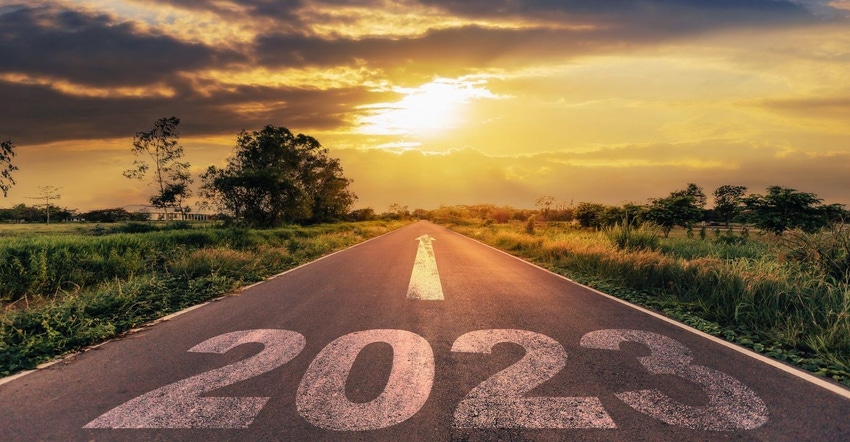 Editor's note: This column reflects the views of the author.
As we ring in 2023, the new year is an opportunity to reflect on the year that was and embrace the year ahead with intent.
For the natural products industry, 2022 was filled with a barrage of hard-fought legislative and regulatory victories. The Natural Products Association (NPA) couldn't be more appreciative of our members for instilling trust and faith in the organization to lead the charge and support our creative strategies for successful advocacy.
From Covid-19 to mandatory product listing (MPL) to state legislative threats, NPA demonstrated its leadership position in the industry, as the results speak for themselves. As we kick off 2023, NPA is hard at work on pressing for new opportunities, while also preparing to defend against more scientifically baseless proposals that would damage our industry. Our mission will stay the same:
Advocating for consumers to have more and equal access to products that will improve their health; and

Ensuring manufacturers, retailers and suppliers have clear and fair rules by which to develop, deliver and provide these products.
While the Covid-19 pandemic is largely behind us, that wasn't entirely the case at the beginning of 2022. Despite more and more Americans opting into getting the Covid-19 vaccine, the Biden administration sought to require a costly vaccine and testing mandate for businesses. NPA filed two petitions with the U.S. Court of Appeals on November 11 and December 7, 2021, arguing the rule would slow delivery times and increase costs for consumers, retailers and manufacturers. Fortunately, the U.S. Supreme Court blocked the mandate, thus securing a significant victory for the country's natural products industry and businesses. This early victory set the stage for a year filled with other hard-earned victories.
State legislatures attack supplements
Several of those battles occurred in state capitals, where some legislators continued their assault (with little to no evidence or scientific backing for their proposals) against the products this industry provides consumers. Lawmakers in California, Massachusetts, Missouri, New Jersey, New York and Rhode Island all introduced remarkably similar legislation to restrict and prohibit access to dietary supplements based solely on whether they are marketed to consumers seeking to manage weight or build muscle. The bill's sponsors cited their own "research," which was nothing more than an unproven allegation that natural products were in some way linked to eating disorders for some young people.
Because we agree eating disorders are a serious illness and because our members are in the health and wellness business, NPA submitted inquiries to FDA in 2019 and 2022 to ascertain if there was any connection.
Thankfully, FDA responded there was zero correlation between any dietary supplement or ingredient with an eating disorder. If there was one, FDA would be obligated to use its mandatory recall authority to remove the product from the market. While this information may not be new to the audience reading this, legislators and their staff are not as immersed in dietary supplement law as they should be if they're looking to change the law.
As a result of NPA's advocacy network and thousands of health and wellness advocates who wrote their state legislators urging opposition to these oppressive proposals, Massachusetts, Missouri and Rhode Island declined to advance the legislation. Then, on the final day for gubernatorial action on legislation, California Governor Gavin Newsom vetoed the proposal sent to him by the legislature to restrict and prohibit access to dietary supplements.
The industry received an early Christmas present from New York's Governor Kathy Hochul who also vetoed legislation restricting and prohibiting access to dietary supplements. Across the river in New Jersey, legislators are looking to advance their proposal quickly, having passed it out of the Assembly Health Committee and the Senate Health, Human and Senior Services Committee. NPA has been on the front lines, testifying in both legislative chambers against this proposal while meeting with lawmakers and the administration of New Jersey Governor Phil Murphy, speaking to the ramifications this would have on New Jerseyans.
Looking ahead, we anticipate these ill-informed proposals will be brought back, and there will be additional copycat legislation in other states as politicians seek publicity irrespective of science and proof. For example, in years past, Illinois considered legislation to restrict and prohibit access to supplements. Additionally, South Carolina, Connecticut and others entertained legislation prohibiting and limiting access to products marketed for energy.
Even without becoming law, these proposals hurt our industry as they portray our members in a negative light. Industry will suffer greater damage if these measures do become law, as the proposals will block us from providing consumers with innovative nutrition products. But our strategy of not remaining neutral, while using scientific data to support our evidence-based positions, coupled with strong grassroots networks, has led to significant victories in places like California and New York.
MPL highlights role of engagement
Over the course of 2022, our grassroots network added over 2,000 new wellness advocates. Of those, nearly 99% have written to their state or federal lawmakers regarding natural products legislation.
Engagement matters. Just ask the nearly 90,000 wellness advocates who wrote their members of Congress, urging their opposition to MPL, or the 20,000 who wrote their state legislator regarding legislation impacting the industry. One thing is clear: The battle against MPL exemplified the importance of being engaged at all levels of advocacy. From the start, NPA's team spearheaded grassroots and grasstops strategies that benefited all members of the association.
Members were able to write their members of Congress and then have individual meetings and follow-ups that highlighted the dangers of MPL. NPA organized countless meetings with NPA members and Congress to show the entire industry supply chain was intimately involved in the regulatory process and that culture changes at FDA would not be resolved with MPL.
In fact, in the days leading up to the negotiations for the final omnibus package, NPA members flew to the nation's capital to meet with Senate HELP (Health, Education, Labor and Pensions) Committee and House E&C (Energy and Commerce) Committee staff and members, one last time urging their opposition to MPL. Our members not only had a clear and concise message as to why MPL is unnecessary, they also outworked supporters of the proposal.
This is why wellness advocates must attend our 2023 fly-in days and be involved with the NPA political action committee. Over half of members in the current U.S. Congress first served in state legislatures. Therefore, it is critical to begin relationships at early stages of lawmakers' political careers since it gives us a head start when they reach Congress. Attending our fly-in day or participating in our PAC not only helps the industry's competitiveness, but also helps you participate in the political process and ensures you make a difference.
NPA has many priorities in new year
A perfect example is the most recent news reported by the Wall Street Journal that FDA may soon release new information on whether the existing regulatory pathway for CBD in foods and dietary supplements is appropriate. This news broke after more than four years of industry stakeholders offering to provide critical and necessary data to FDA, yet the agency insisting the data could not be reviewed. This includes data offered to the agency as part of an extraordinary citizen's petition, urging the agency to review data for CBD products on a case-by-case basis. As the new Congress convenes, we will continue to work with U.S. lawmakers, so they exercise their oversight authority and ensure FDA finally creates a regulatory pathway for CBD in dietary supplements.
Over the last several years, our organization has met with lawmakers providing education on our industry's impact on their state. This is why, in the New Jersey Assembly, we have succeeded in slowing legislation that would restrict and prohibit access to supplements—and why a resolution recognizing July 9th as Creatine Day was introduced in the New Jersey State Senate. In Kansas, we fought for and secured a major victory when the state eliminated the 6.5% state sales tax on dietary supplements. These member-driven initiatives are proven results we intend to expand upon in the interest of a broader, more accessible market for natural products. We apply the same approach at the federal level.
Expanding access to supplements through employer-provided, tax-advantaged accounts like health savings accounts (HSAs) or flexible spending accounts (FSAs) is one such initiative. Last Congress, Reps. Brendan Boyle and Darin LaHood introduced legislation expanding coverage under tax-advantaged accounts for purchasing dietary supplements. As we head into the 118th Congress, we are excited that both members are dedicated to reintroducing the legislation and bringing along colleagues who've demonstrated support for the dietary supplement industry. This legislation will include members of Congress from industry-critical states. Their partnership with Reps. LaHood and Boyle, who are tax-focused Ways and Means Committee members, will provide the industry with the geographical and legislative advantage to get this years-long battle over the finish line.
But supporting policies that expand access to supplements are only as good as the supply chain they rely upon. This is why NPA is developing a legislative framework bringing the supply chain to the U.S. Not only will this framework ensure wellness consumers aren't hit with increased costs due to supply chain constraints, it will also expand the industry's economy right here at home.
The Covid-19 pandemic highlighted the importance of self-care, and more than 20 million new consumers trusted the industry with being a part of their daily health regimens. But it also showed the nation we must rethink our supply chains. Consequently, Congress passed the CHIPS and Science Act and introduced other legislative items securing supply chains for several industries. This provides the industry exciting opportunities to develop hubs across the country designed to research and develop the next generation of dietary supplements.
Reestablishing the U.S. supply chain incorporates all levels of government, providing the industry with ample opportunities to educate lawmakers about the industry. The town council, county commissioners, state legislators and federal lawmakers will all be involved. As a result, these elected officials see firsthand the industry's significant investments to ensure consumers get safe, reliable and well-researched products.
Results from a poll NPA and others commissioned showed 70% of Americans are more likely to support a congressional candidate who will protect the public's access to dietary supplements and other natural products. At a time when our industry has been under attack at the state and federal level, data points like this demonstrate proposals to require MPL or to restrict/prohibit access to supplements are not mainstream.
Working with congressional and state lawmakers is vital to our success and makes a huge difference. It's how lawmakers learn about the investments made in clinical studies to substantiate claims or how dietary supplements are a multibillion-dollar-a-year industry providing substantial tax revenue that goes toward schools or critical infrastructure projects.
In summary, 2023 will be a big year, bringing more industry stakeholders and wellness advocates under the NPA tent. It starts and ends with advocacy. NPA is excited for the year ahead, and if you have never attended an NPA fly-in day, I highly encourage you to participate this year; we will announce the date soon.
Kyle Turk is the director of government affairs for the Natural Products Association (NPA), where he works with members to advance the organization's federal and state public policy initiatives.
Subscribe and receive the latest insights on the healthy food and beverage industry.
Join 47,000+ members. Yes, it's completely free.
You May Also Like
---