India Food Safety Act Extends Responsibility
India Food Safety Act Extends Responsibility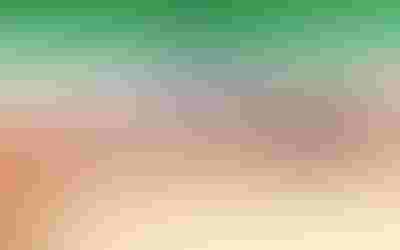 BRUSSELSIn India, all food business companies, including manufacturers and food ingredient sellers are now responsible for food safety, according to the new Food Safety and Standards Act, which came into effect on Aug. 5, 2011. EAS issued a statement to ensure companies know the law makes food safety the responsibility of companies across the businesses of manufacture, processing, packaging, storage, transportation, distribution, import and sale of food including those in the food services, catering services and sale of food ingredients.
The Food Safety Act now recognizes and implements as a legislative policy the fact that from farm to plate, food undergoes a lot of processes before it reaches end-consumers," said EAS asia food regulation and policy manager Cashmer Dirampaten. As such, food safety should be the primary concern of not just the manufacturers but also others who are involved in the food business.  Aside from manufacturers or packers being responsible for expired or unsafe food, for example, this law now makes distributors or wholesalers also directly liable for supplying expired food to retail stores or markets or for receiving unsafe food for distribution. Likewise, sellers in retail stores or markets are also now liable for selling expired food or handling or keeping food under unhygienic conditions or receiving unsafe foods for sale."
Compared to the previous Prevention of Food Adulteration Act 1954, the new law prescribes more responsibilities for companies involved in the various stages of the food business, particularly in ensuring that foods reaching consumers are acceptable for human consumption. The Food Safety and Standards Act repeals previously existing legislations: the Prevention of Food Adulteration Act 1954, the Fruit Product Order 1955, the Solvent Extracted Oil, De-oiled Meal and Edible Flour (control) Order 1967, the Meat Food Products Order 1973, the Edible Oils Packing 1998, the Vegetable Oils Products Order 1988, and Milk and Milk Product Amendment Regulations 2009.
It puts in place a unified structure for all food safety related matters in the form of the Food Safety and Standards Authority of India (FSSAI) which lays science based standards for regulating the manufacture, distribution, storage, sale and import of food and food articles.
With this new law companies should ensure that their responsibilities in handling food at its various stages are clearly defined and their accountabilities on ensuring quality are agreed upon with other stakeholders," Dirampaten said. Companies should put in place processes to confirm that the food that leaves their plant, facility, transport or display shelves are safe, otherwise, they can be held liable under the law."
In March, EAS held a seminar on food safety rules and regulations in the international arena.
Subscribe and receive the latest insights on the healthy food and beverage industry.
Join 47,000+ members. Yes, it's completely free.
You May Also Like
---