IADSA: Supplement Regs Increasing
IADSA: Supplement Regs Increasing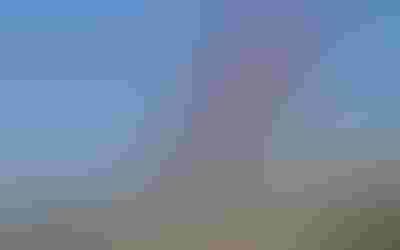 BRUSSELSDietary supplements face more regulation worldwide than they used to, according to the International Alliance of Dietary/Food Supplement Associations (IADSA), which credited growing market sizes, heightened attention on product safety and the continuing harmonization of food supplement regulations.
IADSA noted food supplement regulation harmonization is already underway in the European Union, and decisions are expected this year on key aspects of the Association of South East Asian Nations (ASEAN) similar harmonization process toward a regional legislation.
Many countries are in the process of developing new regulatory frameworks, and regulators are increasingly monitoring the successes and challenges of similar initiatives across the globe," said IADSA chairman Peter Zambetti. Therefore, there is a greater need for high-quality scientific and technical regulatory information to be shared among decision-makers, and IADSA facilitates this flow of information."
IADSA said it plans this year include working in China, Eastern Europe and Russia with regulators and academia to discuss regulatory issues related to food supplements. IADSA said it will also continue its focus on Latin America where, although no harmonization is taking place, it is working with regulatory bodies and the sector to help progress the solid regulatory steps that have been taken so far across the region.
IADSAs focus will remain on food additives, as the Codex Committee on Food Additives (CCFA) meets in March to consider whether to adopt key draft provisions for food additives used in food supplements worldwide. IADSA has also identified technical changes in relation to the Codex review of Nutrient Reference Values (NRVs) for vitamins and minerals and some other initiatives such as the proposal to develop a standard for marine oils.
Mr Zambetti said: There was an overwhelming support from Codex member countries for IADSA's request that FAO/WHO provide the most recent NRVs from internationally authoritative scientific bodies, to ensure that the values reflect the latest research on nutritional requirements. Consequently, the World Health Organization has been commissioned by Codex to undertake this compilation."
The World Health Organization compilation will be focused on 28 nutrients: all of the nutrients for which the Codex Guidelines on Nutrition Labeling have already established NRVs, as well as other nutrients agreed by the Committee for which NRVs must still be established.
Mr Zambetti added, This revision of all NRVs is important because the revisions agreed by Codex will be implemented by governments worldwide and will have an impact on the labeling of most nutrition claims."
Subscribe and receive the latest insights on the healthy food and beverage industry.
Join 47,000+ members. Yes, it's completely free.
You May Also Like
---